Open Source Gatsby eCommerce storefront
Gatsby is a popular React frontend framework. With our open source Gatsby eCommerce boilerplate you can launch your own storefront in minutes. This headless eCommerce strategy delivers super fast site speed scores. The result is better SEO ranking, you pay less for ads as well as increased conversion due to faster customer experience. Give it a spin yourself.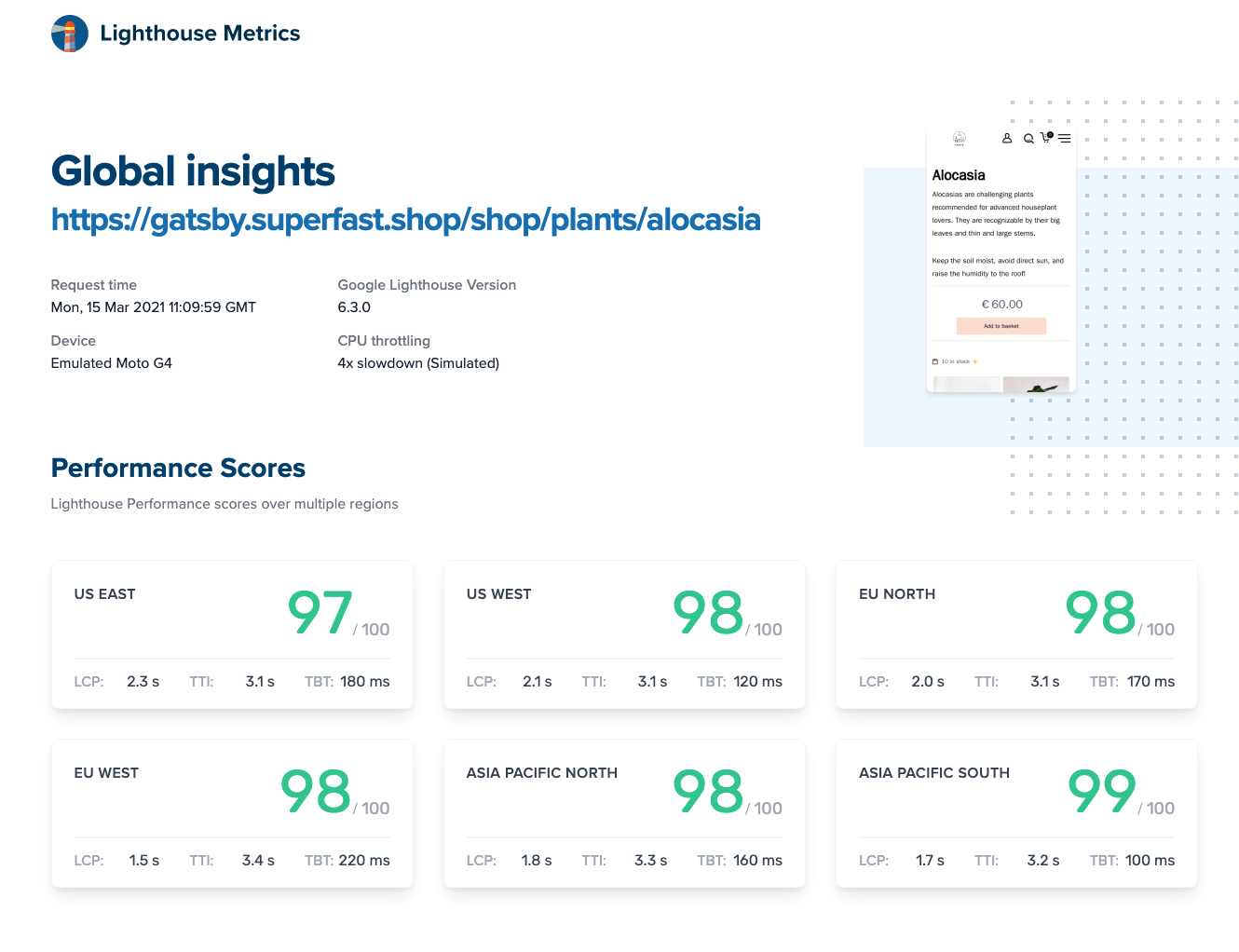 Live eCommerce demo
Get a feel for the super fast user experience with our online demo of the Gatsby.js storefront boilerplate. This headless eCommerce storefront is built with Crystallize as the PIM backend service and Gatsby as the frontend framework.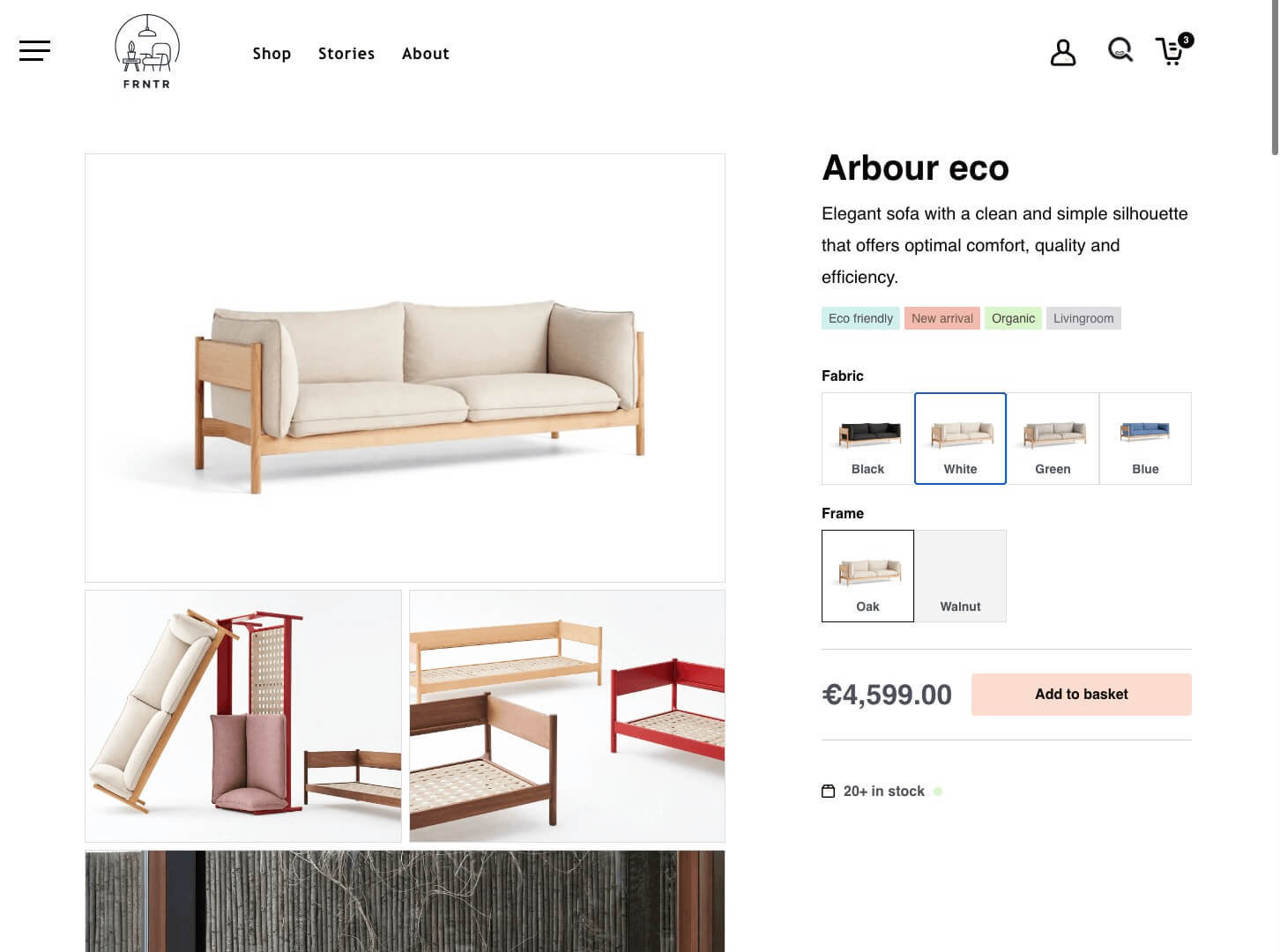 Livestream introduction
Watch our livestream introduction to learn how you can adopt this headless eCommerce architecture to launch your very own fast online storefront. Site speed is one of the most important elements of the SEO checklist. Make sure you stay fast.