Luxury Bicycles: Skiens Cykkelfabrik
The luxury bicycle manufacturer Skiens Cykkelfabrik are selling bikes online using Crystallize. They are presenting products using rich product information to convey the value of the products.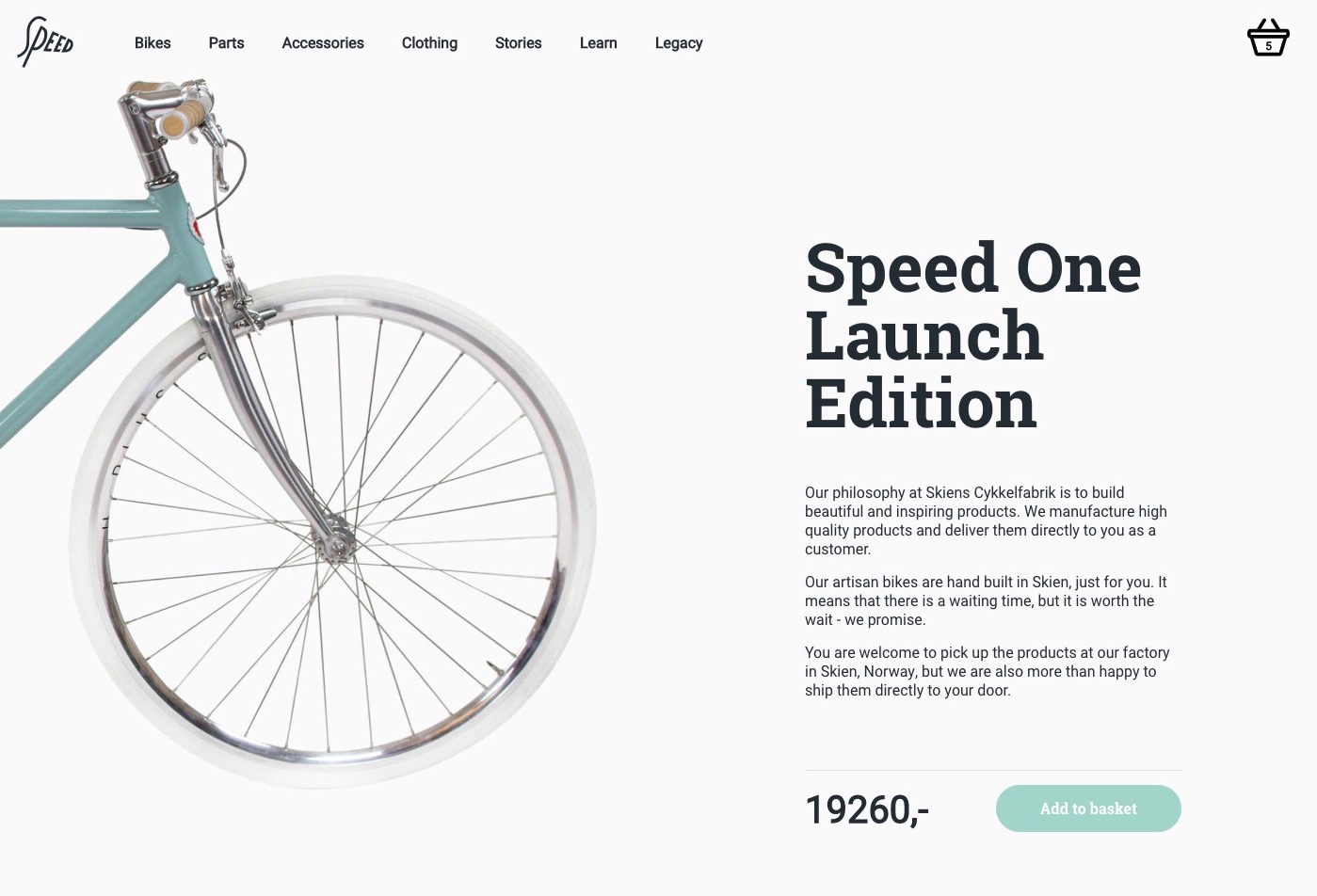 Rich Product Information
Selling luxury products online requires high quality rich product information. Crystallize delivers the structured product information and rich media including HD videos for Skiens Cykkelfabrik.
https://speedcykkel.com