🍞
Subscription Commerce Boosts Retail Ecommerce for MyRevolution
Subscription Commerce Boosts Retail Ecommerce for MyRevolution
MyRevolution is a Norwegian manufacturer of premium nutrition products sold directly to customers from their webshop. They switched to Crystallize last year and saw 72% increase in ecommerce conversions. Now they are rolling out subscription-based purchasing for a better customer experience and to boost online sales via increased loyalty. Most of their customers are regularly buying the same products as their kollagen product. Now they can subscribe and manage their subscription easily.
The MyRevolution customers are a loyal crowd and often they are buying the same products monthly or regularly. The customer can now choose from the available subscription plans like monthly or every 3 months to fit their consumption. By rolling out the subscription-based plans for most of their products the company is hoping to see an increase in customer loyalty as well as increased sales.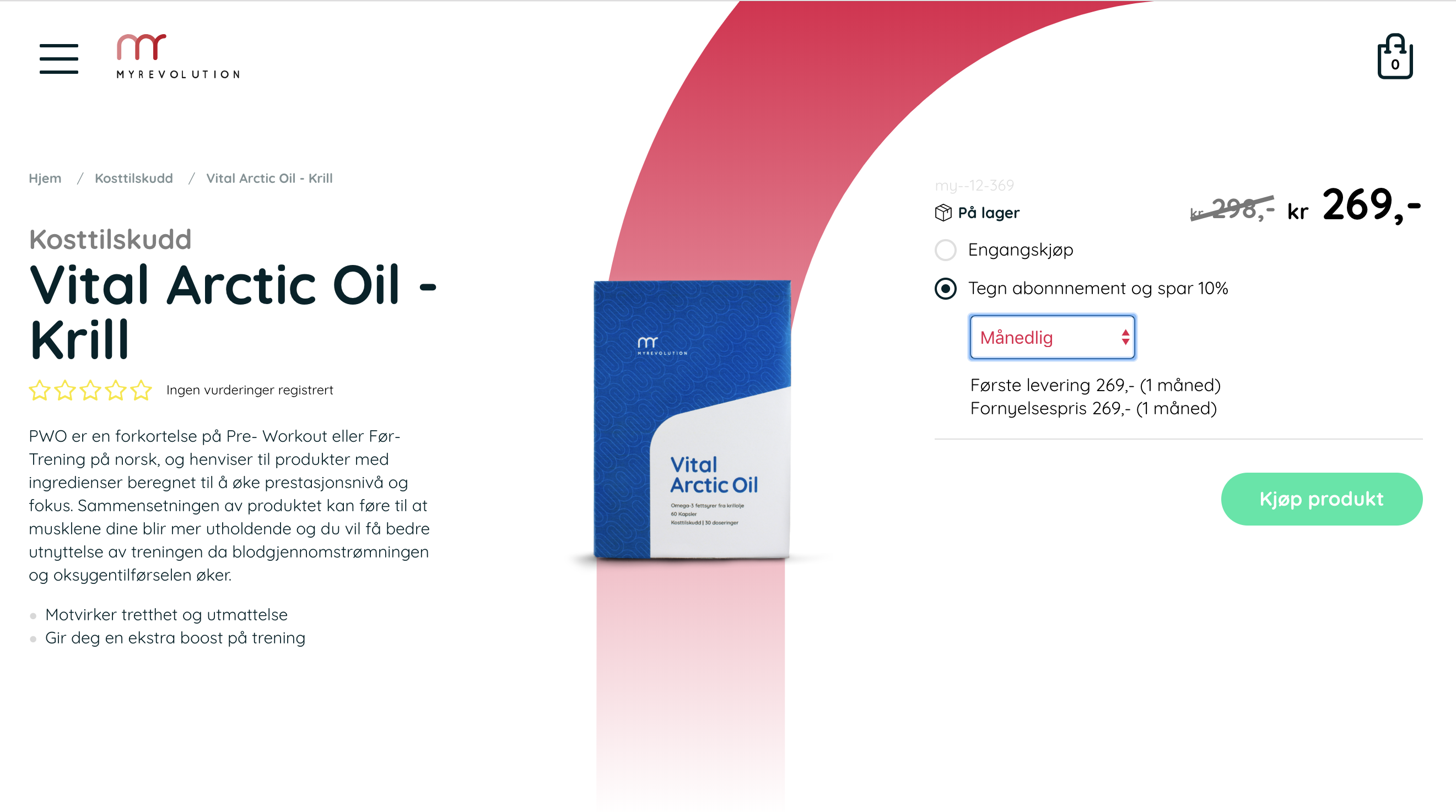 The goal for MyRevolution is to create a better shopping experience. They do not want to trick customers into subscribing longer than they want and if they are on e.g. vacation for one month they can easily skip one shipment.
Subscribing customers get an email a few days before the renewal of their subscription. They are informed about the upcoming shipment and with direct choices to either:
ship product immediately,
stop this shipment or
cancel subscription.
There is no trickery to try to keep customers renewing longer than they want. Just a transparent and easy to manage subscription ecommerce. The customer is in focus.
Crystallize is a headless ecommerce service so MyRevolution is in full control of the complete user experience. They can tailor-make the shopping experience to keep their customers happy.