Subscription eCommerce: The Ultimate Guide
Subscription ecommerce business models have seen fantastic growth in recent years. With Crystallize being at the forefront of it, now is the time to dive into the ins and outs of starting, running, and scaling an eCommerce subscription business.
What is Subscription eCommerce?
The subscription eCommerce business model is a rather simple one where customers sign up for a monthly or weekly (recurring) payment, and the company provides them with ongoing services or products (physical or digital) on a recurring basis.
While twenty years ago, this would've been limited to magazine or cable TV subscriptions, today companies across various verticals use this model to grow their businesses.
Examples (Digital Subscriptions, Recurring Goods, Metered Subscriptions)
Subscriptions are an increasingly common way to buy products and services online. With the growing popularity and cultural embodiment in recent times, examples are easy to find (and even more easily taken for granted).
Digital Subscriptions refer to digital services or products provided to the customer on a recurring basis. Netflix, Spotify, most SaaS (software-as-a-service) businesses (including Crystallize), the digital version of The New York Times, and Bunad would fall into this category. 
Recurring Goods are physical products delivered to customers on a recurring basis. Products such as shampoo, aftershave, shower gel, or even groceries and food would fall into this category. Think Dollar Shave Club, MyRevolution, Stitch Fix, Farstad & Co Coffee, or Birchbox for example.
Metered Subscriptions let the customer use the product or service up to a certain amount for free or for a base price. Google Drive is the perfect example of this type. You can use it for free up to 15GB of storage, and anything above that, you pay on a monthly basis where the amount depends on the storage plan you need.
eCommerce Subscription Business Models (Replenishment, Curation, Access Business Model)
The three most common subscription eCommerce business models are replenishment, curation, and access subscriptions.
Replenishment Subscription Model
Replenishment subscription entails recurring deliveries of commodity products. Think shaving gear (Dollar Shave Club again comes to mind) or groceries.
Companies usually incentivize customers to subscribe to these types of services by offering them "subscribe and save" options. Subscribe, that way the product is cheaper and delivered right to your door, you don't even have to think about it! 
It's a concept of convenience that brings additional value. Customers can rely on getting the same things, at the same time, with the same quality and better pricing.
As far as your business is concerned, you ensure a consistent revenue stream with higher retention rates and increase the lifetime value of your customers.
Curation Subscription Model
Curation subscription provides collections of products personalized to the customer. On a recurring basis, they receive a box of products tailored to their unique needs and tastes. These products could include anything from wine and bread to beauty products and fashion (like Stitch Fix for example). 
The benefit is that your customers feel understood and valued. They get to try great new products that they otherwise may not have. On top of that, each package has an element of surprise (just look at the views those mystery boxes YouTube videos get every day).
You get to build loyalty and closer relationships with your customers. Meanwhile, they will organically spread the word, both in real life and on social media, about the regular surprises they receive.
Access Subscription Model
Access subscriptions allow exclusive access to paying members. Think country clubs or CosCo. Think of modern SaaS solutions.
Your customers feel inclined to subscribe because they feel special and part of a community. Usually, these members also get exclusive deals or even early access to new products.
Because they feel so special, brand loyalty and advocacy will increase. Most of the businesses offering digital subscriptions fall under this model.
Whichever of these models that you choose for your business, it's good to know that there definitely will be some kind of an overlap, but you'll be taking advantage of the subscription eCommerce benefits.
The Benefits of Subscription eCommerce
🥳 Consistent Revenue Stream
With one-time purchases, you may face big monthly fluctuations, ending some months with a negative cash flow, and earning plenty during others such as November with Black Friday / Cyber Mondays. 
A subscription eCommerce business enables predictable revenue each month, making for easier financial modeling and decision-making. 
🥳 Increased Retention
Did you know that it's five times cheaper to retain an existing customer than attract a new one? 
By keeping the customer happy and keeping churn down, you'll see increased retention. And in contrast to one-time purchases, increased retention will mean less money spent on remarketing while your revenue increases. 
Why not redirect that remarketing money to new subscriber acquisition? 
🥳 Predictable Supply and Demand
Just as you'll know how much revenue to expect, you'll also know how much stock you'll need. This makes it a lot easier to manage your inventory and ensure you don't under- or overstock your products. 
🥳 Easy Upsell Opportunities
If you keep your customers happy and deliver on your promises, your relationship with them will grow with each product delivery. Because of the trust they have in your business, upselling becomes much easier. 
🥳 Brand Loyalty and Advocacy
To build on that relationship further, brand loyalty and advocacy should increase exponentially. 
Your loyal subscribers are very likely to continue purchasing from you (in fact, loyal customers spend 67% more than new ones) and recommend your business to their friends and acquaintances.
Customer benefits
Convenience and budgeting, i.e. customers can set and forget product replenishment or service renewal because everything is done automatically for the allocated budget.
BTW we share examples in the .pdf version of this guide. Wait, what .pdf? Scroll down.
The Challenges of Subscription eCommerce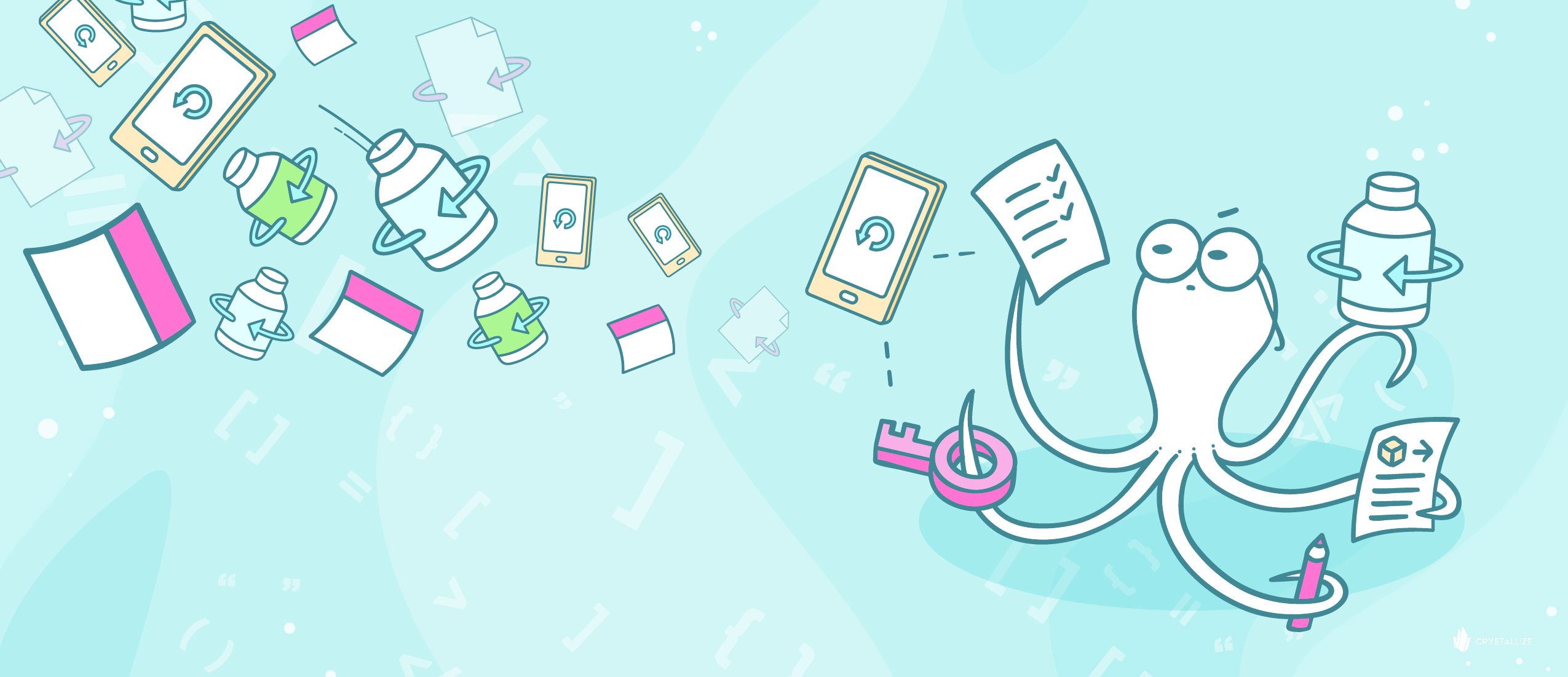 🤯 Oversaturation in the Market
We've already concluded that the eCommerce subscription market is growing fast. While that's good in some aspects, it also means that it's tough to stand out. 
That's why it's important that you find your niche and competitive advantages. 
Don't forget to provide as much value as possible. And don't think that subscriptions can only be done through discounts or free products. As an example, you could write up or record video guides helping your customers make the most of your service. 
🤯 Distaste for Subscriptions
With the increase of subscriptions, customers have also grown weary of them. And soon, you'll learn that some are completely against the concept as such. 
The latter, you should definitely disregard in the beginning. But the former, you'll have to convince why they simply HAVE to try out your service.
🤯 Keeping Things Fresh 
With subscriptions, you're required to constantly provide new value to keep the customer engaged and feel that their recurring payments are worth it. 
Make sure you listen to their feedback, reply to their remarks, and adapt your products and services accordingly. 
🤯 Pricing
The way your subscription is priced will set an expectation for your customers and test potential customers' willingness to pay for your service. Set it too low and they might feel it's a waste of time and money. Set it too high, and they might avoid it.
Many different pricing models and strategies are possible. You could set a price for a specific set of goods/services for a defined duration (7 days, one month, 3 months, etc.), or a fixed price for unlimited use of a collection of goods and services.
You could use a Pay as you Go model where users pay for the product/service only when they use it. You could charge a basic access fee to use products/services, and then charge additional fees to access premium content.
Or set initial period pricing, metered pricing, variant pricing, duration discounts, etc. The number of possibilities can be overwhelming. Luckily for you, managing subscription plans within the Crystallize PIM is fairly easy.
🤯 Administrative Work, Technical Support
Managing inventory, managing failed payments, managing customers whose credit cards have expired… All of those and more take up incredible amounts of time.
The answer? Automation. Make sure to arm yourself with the right tools, and these will become a piece of cake, letting you focus on other things.
Tired of Scrolling?
We hear you and we got you covered. DOWNLOAD a PDF version of this guide (no emails required, no strings attached) with bonus content for easier offline reading and sharing with coworkers.
📝DOWNLOAD Subscription eCommerce Guide
The Best Practices
👑 Find Your Niche
The subscription eCommerce market is competitive. An easy way to stand out? Find your niche and be really, really good at it. 
Start with your initial idea, research the competition, try to make it as specific as possible but still profitable. Differentiate yourself from the competition and ensure that your service is among the best. 
👑 Build the Right Infrastructure
Besides the product/service itself, user experience is one of the key differentiators today, and a huge part of why a potential customer will choose you over one of your competitors. You must invest in a proven tech stack and infrastructure that will enable smooth sailing for your customers.
While there's no one-solution-fits-all advice here, some solutions offer a higher level of customization, ease of scaling, and better security than others. For example, going with headless architecture with Crystallize allows you to experiment with frontends (the presentation layer) or additional functionalities (accessible via an API) while being confident that your backend processes will work perfectly.
On top of it all, our Subscription API handles everything related to subscription fast and easily.
This will not only make your life backstage easier, but your customers will also appreciate the frictionless user experience and reward it with a high lifetime value!
👑 Stand Out
eCommerce is a highly competitive industry and you'll need the right look and feel to stand out. Ensure your brand and points of sale look unique and professional without sacrificing performance.
Don't be afraid to get creative. 3D product photos and videos are just some of the ways you might present your products so your customers get a feel for what they're like in real life. But be mindful of the performance of your store and website because it influences accessibility, user experience, conversion rates, and SEO, among other things.
👑 Product Storytelling
Offer your potential customers something more than just a product. Offer them an experience, a solution to a problem, a lifestyle. Offer them a story they can relate to, one they'd love to share and be a part of.
With Crystallize, for example, you can use the same data you store in PIM for both product pages and story pages, making things that much easier when you plan both your sales and marketing campaigns.
👑 Let Them Sample Your Products or Services
Not many customers will start a subscription without first trying your products or services. Depending on your product, implement free trials, a flexible return policy, a money-back guarantee, or sell samples at a fraction of the price. 
This will make it much easier to convert leads into subscribers and grow your business.
👑 Offer Cheaper Long-term Subscriptions
Take advantage of the fact that retention is cheaper than acquisition and offer cheaper long-term subscriptions to incentivize your members to commit, increasing their lifetime value in the process. 
👑Customer Journey and Omnichannel
Today's customer journey is more complicated than ever before and far less linear than that of the pre-digital-age customer. TV, newspaper, word-of-mouth, ads, review/comparison websites, social networks, niche forums, and search engines are all equally important on customers' paths to purchase. An omnichannel approach to marketing is a necessity for any brand.
Omnichannel marketing is a huge topic on its own. Here, let's just say that the main goal is to inject your brand/product/service into your potential and current customers' lives across different offline and online channels. Have them interact with your brand, in their spaces, even before they consider making a purchase.
👑 Define Your KPIs and Adapt Along the Way 
To ensure great decision-making and deliver on your goals, you'll need to track subscription eCommerce KPIs. Choose a few of the most important ones and stick with them. 
Make decisions based on the metrics, and your business is sure to grow.
Show and Tell
Crystallize is designed to manage subscription-based business models. You can sell physical or digital products as a recurring subscription. 
You can experiment with business models like one fixed monthly subscription, tiered subscription levels, or even fully metered subscription models where the customer pays for usage.
To make it easier to get started, we have created an open-source Next.js SaaS boilerplate where you can quickly launch a subscription-based eCommerce frontend. 
Our boilerplate showcases a digital product called Photo Finder. The boilerplate allows you to sell digital products as a subscription while allowing customers to access digital content as long as they have a valid subscription.
This boilerplate can be the starting point for your own digital service or serve as the basis for a prototype for a new service.
You can also give it a spin at our public demo site showcasing the boilerplate in action.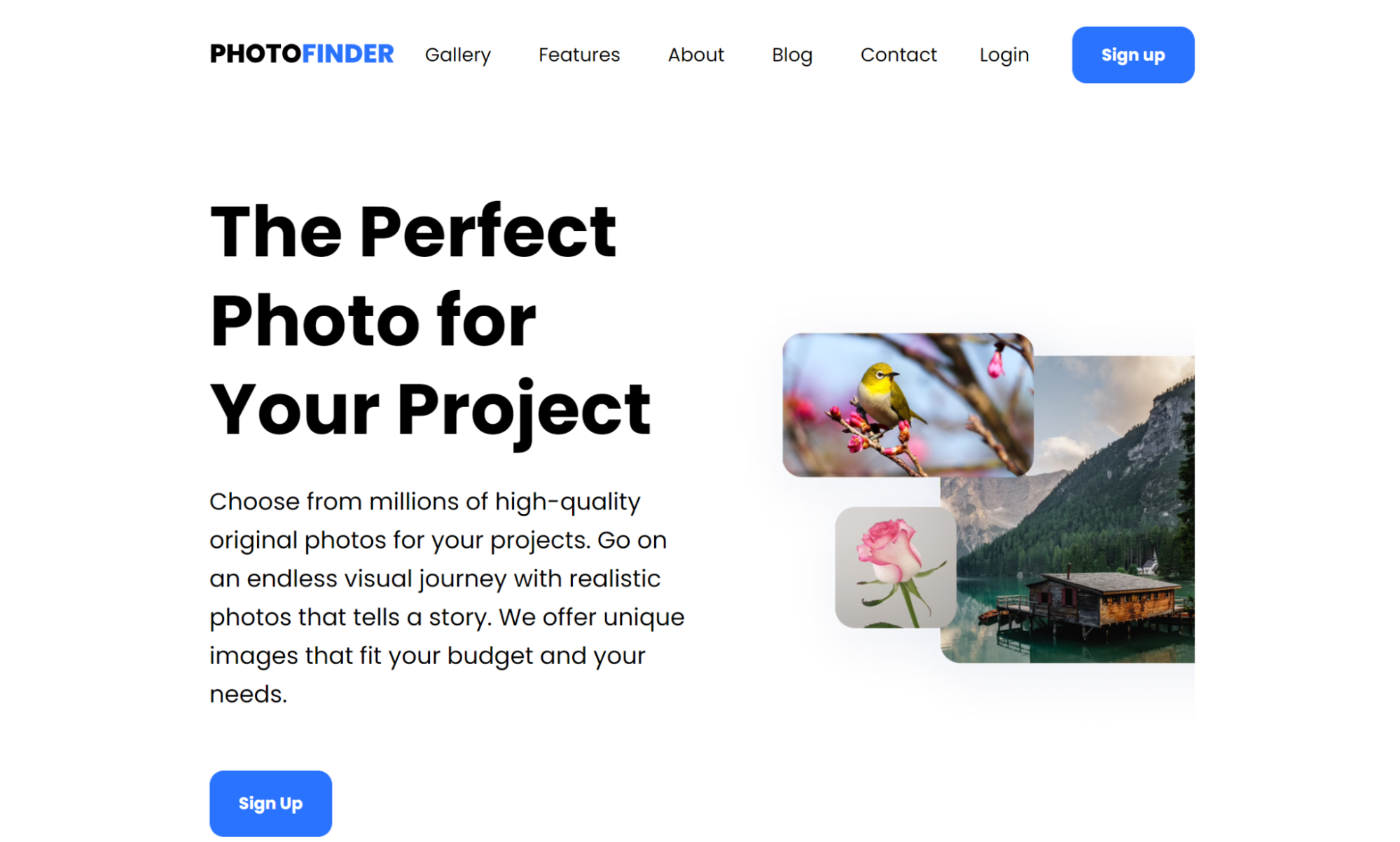 What Now?
Customers have different expectations these days and are looking for new ways to engage with businesses. With that in mind, subscription eCommerce offers great potential. 
Success won't happen overnight. In fact, it will probably take longer to get first subscribers than it would one-time purchasers, but it's sure to pay off in the long run if you keep pushing. 
Never stop improving your services. Get feedback from your customers, analyze it, and adapt your offering accordingly. It's the only way you'll retain your customers!
📝DOWNLOAD Subscription eCommerce Guide
START building for FREE with Crystallize or schedule a 1-on-1 demo so we can show you how Crystallize subscription solution can help grow your business.