Next JS eCommerce For Frontend Developers
As a lightweight framework for React applications that allows you to pre-render pages at build time (SSG) but also use server-side rendering (SSR) in the same project makes Next JS ideal for modern eCommerce.
We can help you get a head start over your competitors for your Next JS commerce project.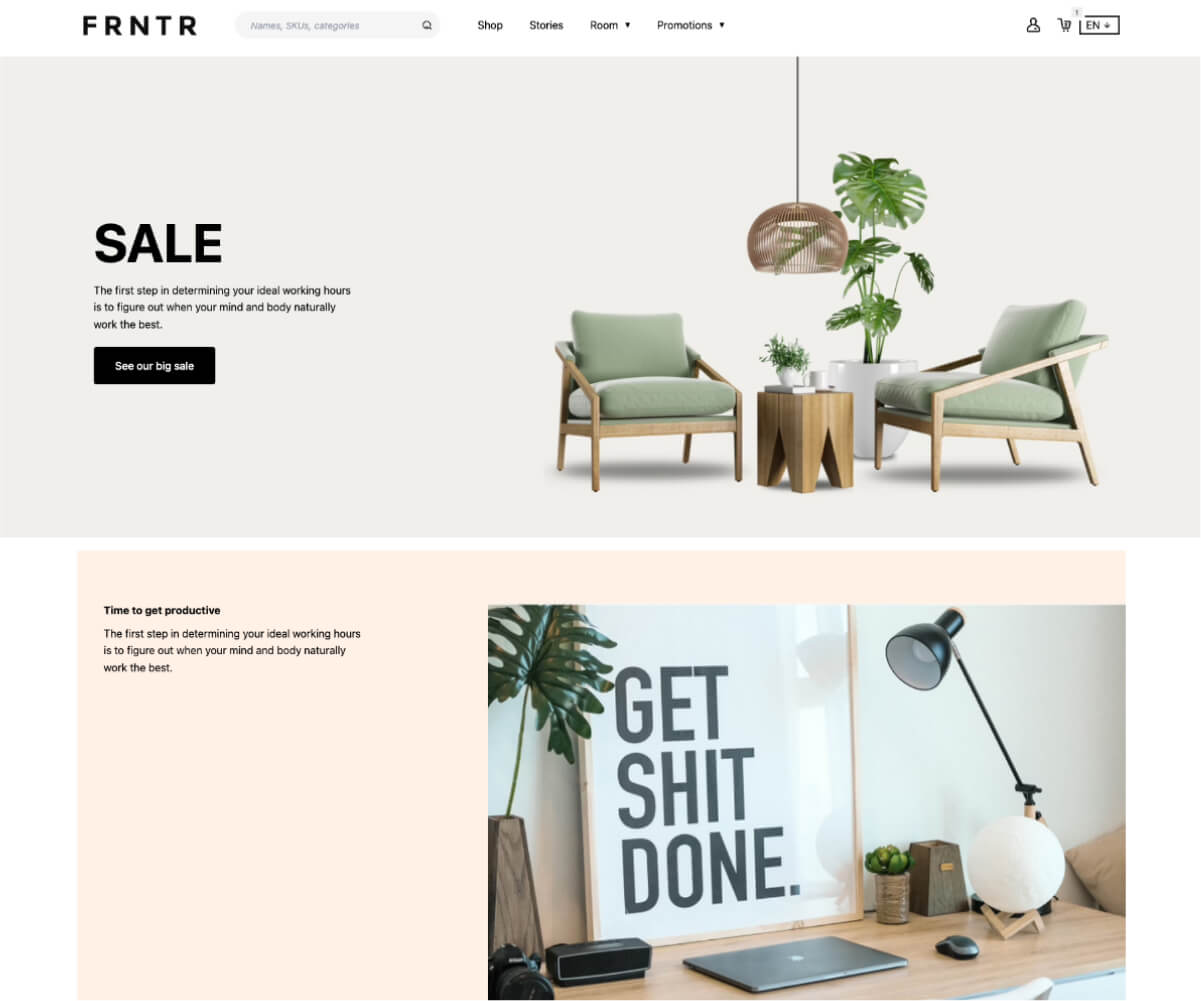 Headless Commerce with Next JS
Next JS is one of the most popular front-end solutions today. It is built with modern headless architecture in mind enabling developers to create powerful online experiences. It shines on projects that require flexibility in how you build pages (SSG or SSR).
Don't take our word for it. Test it out yourself in a matter of minutes, not hours, with our fully functional eCommerce boilerplates built with Next JS and Crystallize GraphQL API.
Next JS Commerce Templates
Crystallize open-source Next JS eCommerce boilerplates are created following high code standards and focus on making developers' life easier, especially for those just entering Next JS and headless architecture development space.
You can deploy them on Vercel and reap natural environment benefits (after Next JS was developed by Vercel) or use them on Netlify and other modern-day hosting platforms.