E-commerce and subscription commerce MyRevolution
MyRevolution is a Norwegian company making and selling dietary supplements and health food. They sell design, produce and sell the products directly online. Crystallize is running the e-commerce back-end and provides a super fast e-commerce experience. Crystallize webhooks automatically integrate with their fullfilment vendor for shipping the products directly to the customer provding the customer with a seamless shopping experience. Subscription commerce boosts retail ecommerce for MyRevolution.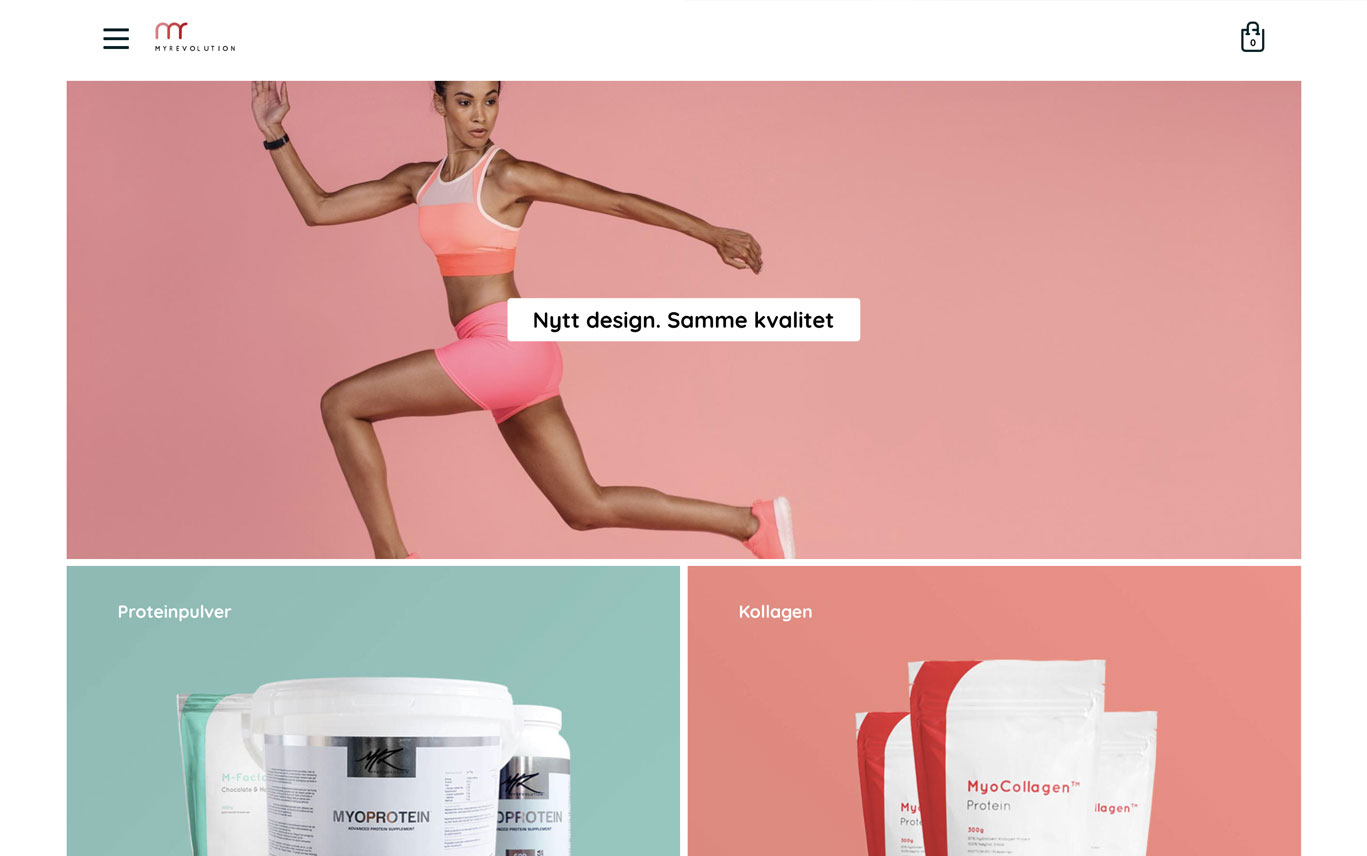 Subscription Based Goods
MyRevolution is using Crystallize to provide their products as a monthly subscription or as a one off purchase. Subscription commerce boosts retail ecommerce for MyRevolution. Leaving the customer with the most flexible buying experience. They can try a product once and switch to a monthly subscription for their favourite products for a steady supply of high quality dietary supplements.
One of the biggest sellers have been their product Myo Collagen which is a kollagen protein in powder form which has benefits for skin, hair and joints.
Tailor made React Front End
The front end for MyRevolution is tailor made using React to provide a fast and easy to use shopping experience. The Crystallize GraphQL API is used to power all product information. This approach gives flexibility when bulding the user experience as well as quick time to market utilizing the ready made React components from Crystallize with the super fast GaphQL API.
As a result of moving from Magento to Crystallize MyRevolution saw a 72% increase in conversion. The main reason for moving to Crystallize was limitations with Magento performance optimization.
https://myrevolution.no