Odds Ballklubb Launching a New Subscription Based Over the Top (OTT) Streaming Service Gullpila
Gullpila delivers engaging live and on-demand HD video content to Odds Ballklubb football club fans and represents a new direct revenue stream for the club.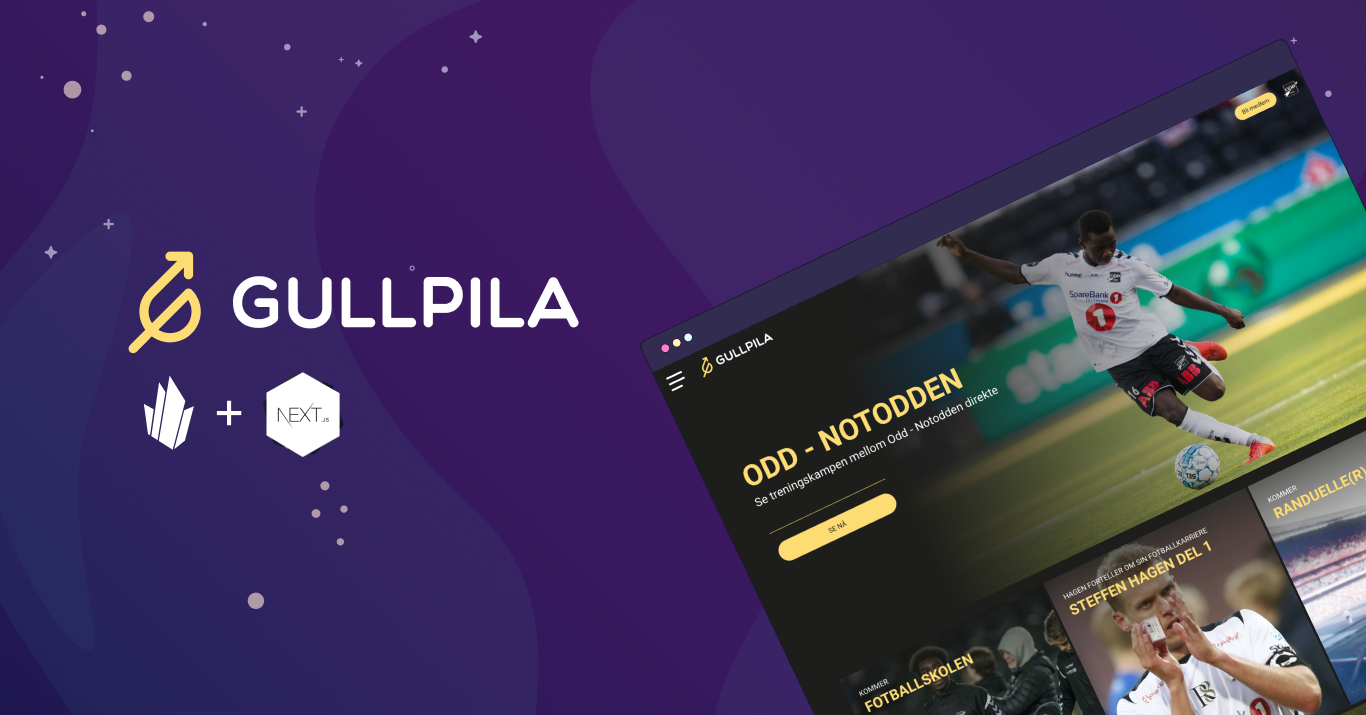 The oldest Norwegian football club Odds Ballklubb from Skien (founded in 1894), launched a new subscription-based streaming service Gullpila for their fans using Crystallize and AWS Elemental streaming services on the back end and Next JS on the front end. Thanks to the underlining tech, the service was launched in weeks rather than months.
The Challenge
Keeping up with the times, understanding, and following your audience where they are is a tough job. Especially today. Instead of a traditional model where they would sell rights to a broadcaster or media company, the management team at Odds Ballklubb decided to adopt a more modern business approach and build a video and Livestream recurring subscription model servicer Gullpila.
The service delivers a video streaming experience with a combination of behind-the-scenes videos (recorded highlights of matches, locker-room interviews, etc.), live streaming of football matches, and fun videos.
The primary goal was to enable the club to have a direct channel for its fans and ultimately produce and deliver more entertaining content before, during, and after matches, as well as off-season content.
The secondary goal was to create a scalable and predictable revenue stream that ultimately is used to create more entertainment for their fans as well as add to the bottom line of the club.
Crystallize, and AWS Media Services allows us to deliver broadcast-quality live and on-demand video to our fans that we can monetize. Gullpila was launched in weeks and establishes Odds Ballklubb at the forefront of digital and business model innovation in Norwegian football.
Said Einar Håndlykken, Managing Director Odds Ballklubb.
Release Early and Iterate
Odds Ballklubb adopts a modern product development practice with a release early and often approach. The team has established a weekly product management committee with stakeholders from Odds Ballklubb and Snowball - the consulting agency building the end service. This allows them to quickly adapt and enhance both the services and content based on customer feedback and ensure that the service adapts to the market and trends.
OTT video + Subscription Commerce
The Gullpila service is built on top of Crystallize as a subscription commerce engine enabling online sales of subscriptions and automation of access to the service based on payment and subscription status.
Basically, Crystallize makes it easier for them to sell different kinds of tickets (tickets can be for one-time, limited-time, or subscription-based access), and the PIM's rich product information enables an engaging shopping experience.
This, combined with the AWS Media Services and Next JS, is what makes the magic - a new subscription service launched in next to no time contributing positively to the bottom line from day one.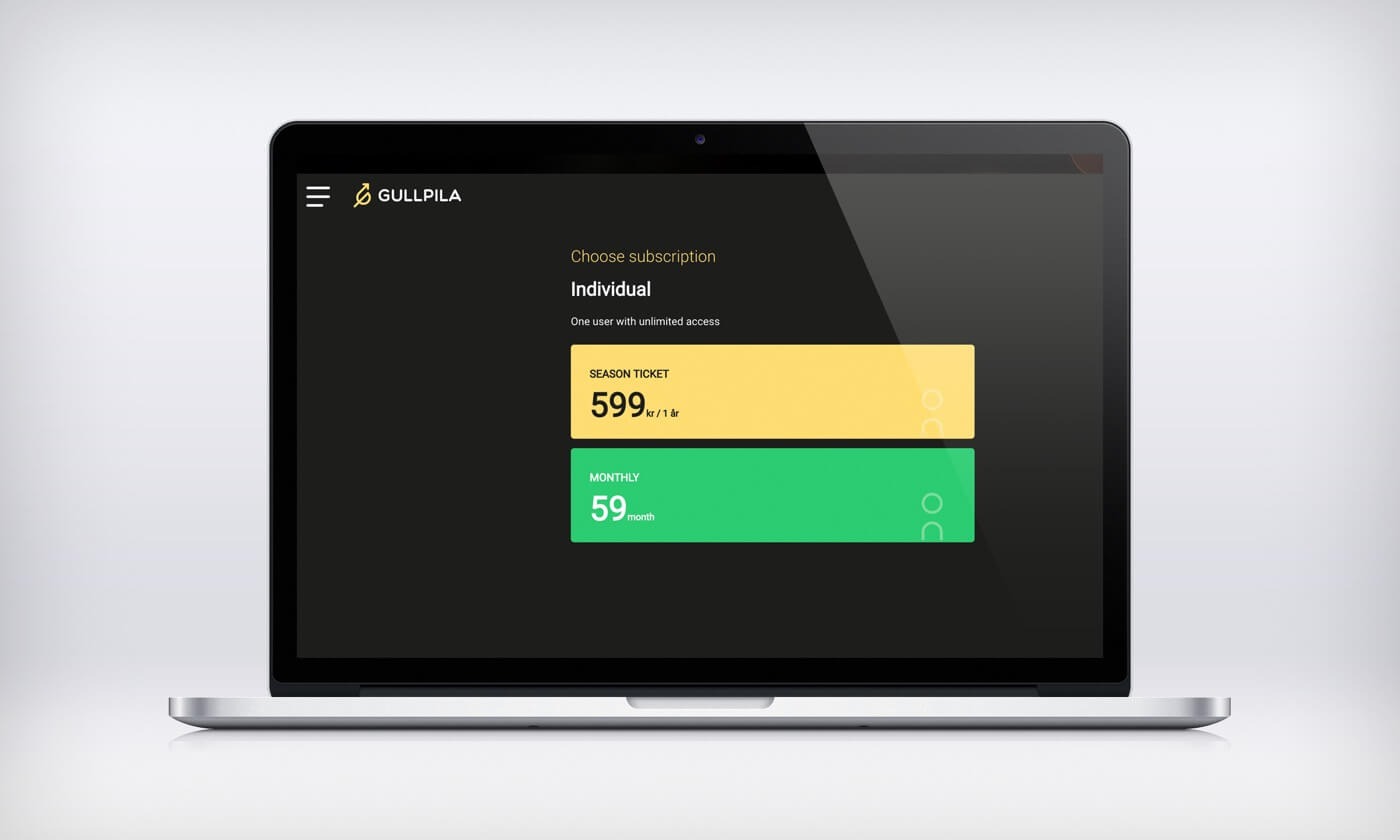 Entitlement for Online Events
Giving access to online events and orchestrating the communication with the customer is designed using the fulfillment pipelines in Crystallize. Pipelines are defined based on the desired customer journey.
Technically the orchestration is done with webhooks. Webhooks are signals that are being fired based on events that have occurred. Examples of events are:
Order created
Order state changed
Video content is added or updated 
The webhooks can be used to build integrations for access and entitlement, but more importantly, you can orchestrate communication with the customer. For instance, it's simple to let your audience know when new videos or other content are published or updated.
The Frontend
It is not enough to have a reliable front-end framework. You need to have a performant one as well. One of the main reasons Next JS is in the tech stack of Gullpila is that you can really on it to deliver performance.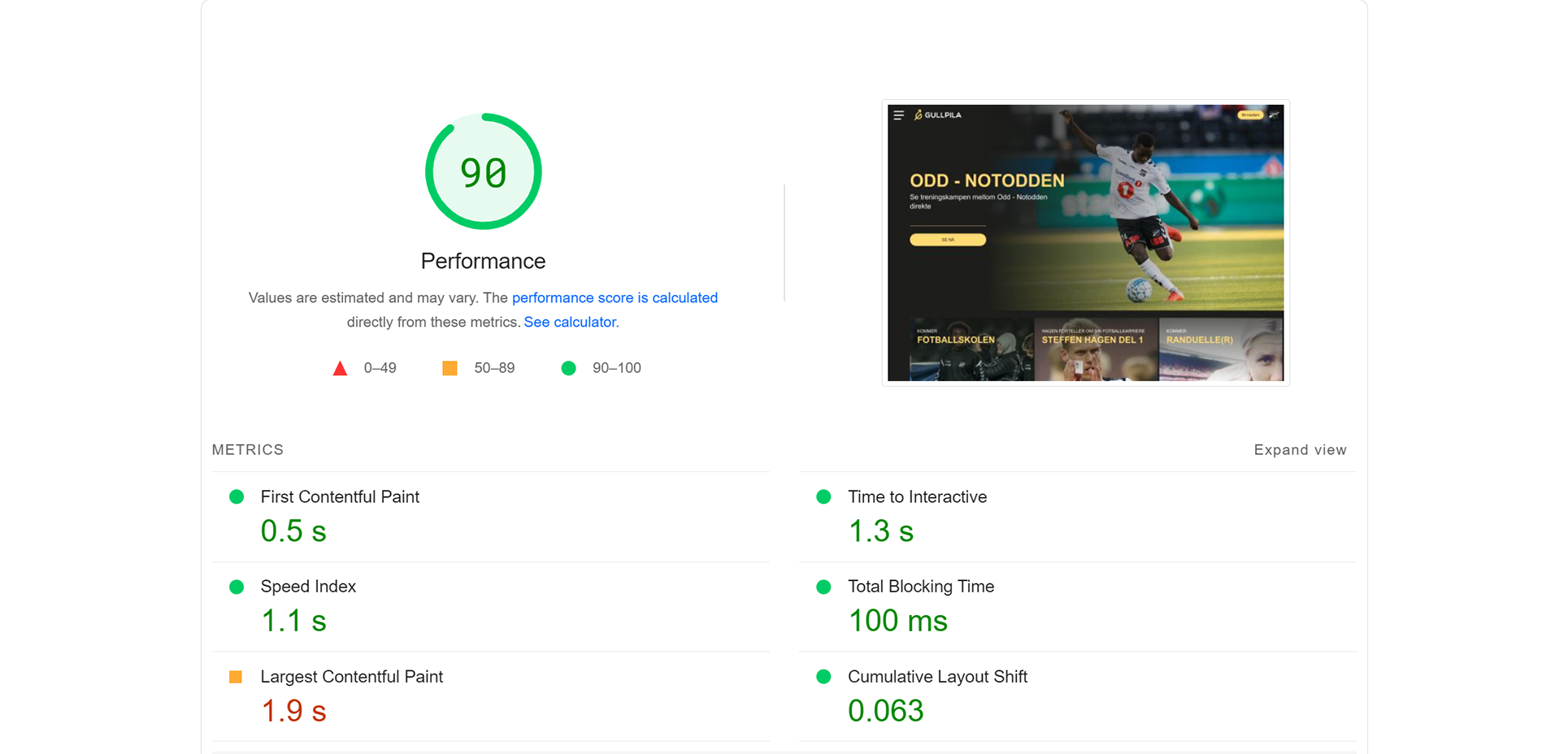 Tailor-made Customer Experience
Yes, you can create engaging experiences using the tech stack discussed here, whether you are streaming a sports game, an e-learning webinar, or a concert. The best part is that it makes no difference if your audience prefers to view content on a desktop or laptop, tablet, or smartphone.
The experience, the customer experience you created, is always present.
Have a streaming project that requires cutting-edge dev tools?
Give Crystallize a try!
START building for FREE with Crystallize, or schedule a 1-on-1 demo so we can show you how Crystallize fits your use case.