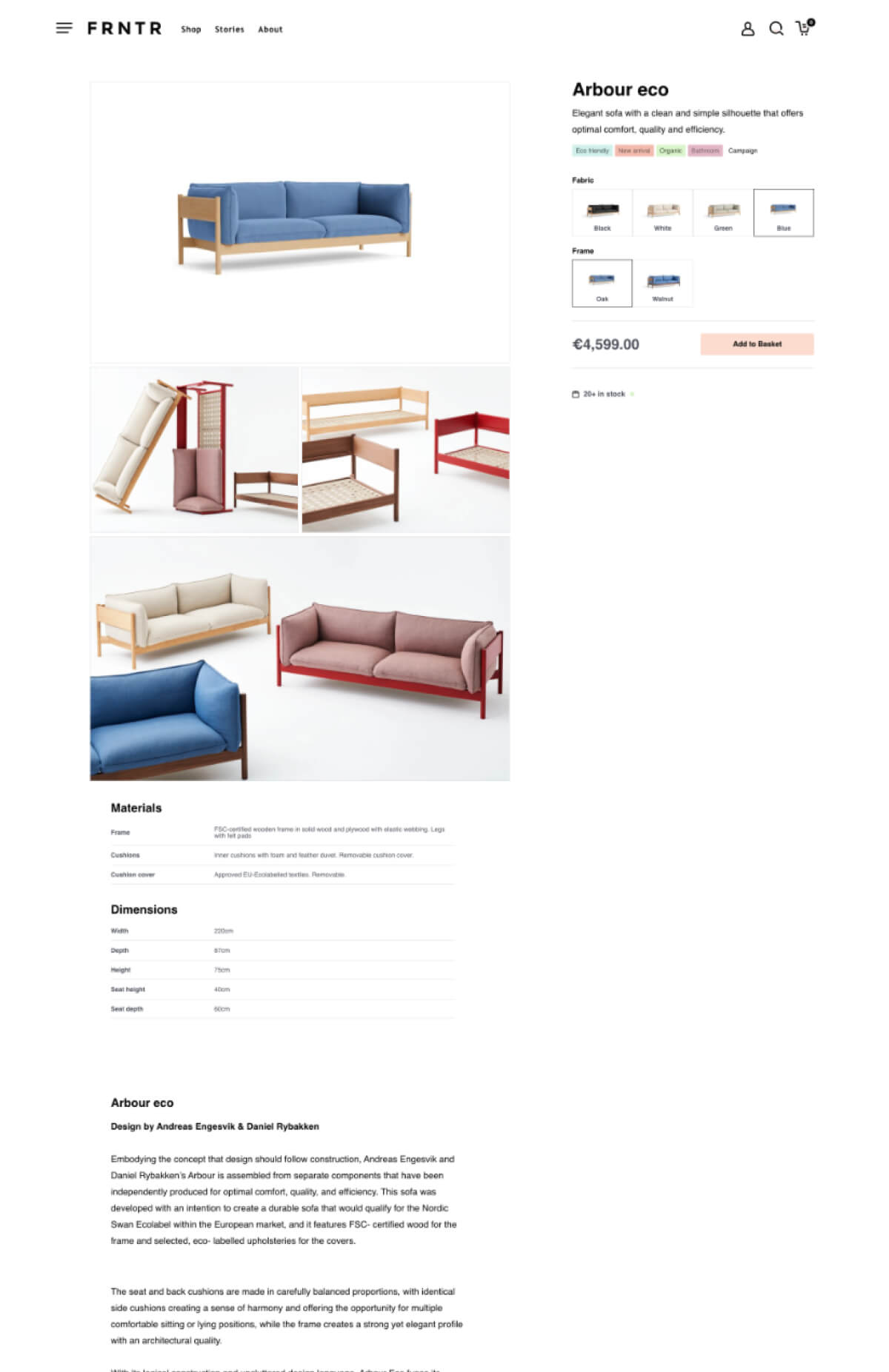 Jamstack eCommerce
A Jamstack eCommerce strategy allows you to generate super fast pre generated pages on the edge. Use your favourite Jamstack framework like Next.JS, Nuxt.JS or Gatsby.JS powered by the fast GraphQL API in Crystallize for all that product information and marketing content.
Get that perfect 💯 site speed score for better SEO, rank higher and increased conversion.
Jamstack eCommerce boilerplates
Launch your Jamstack eCommerce experiences with our super fast GraphQL API service. Start with one of our open source React eCommerce starters that are tuned for performance, eCommerce SEO and customer experience.
Alternatively build a tailor made Jamstack storefront in in your favourite framework with our GraphQL eCommerce API service as a backend.