Local SEO for eCommerce Websites
Increased visibility in location-specific search queries, i.e., local search results, leads to increased brand awareness and better clickthrough rates. How does one do that?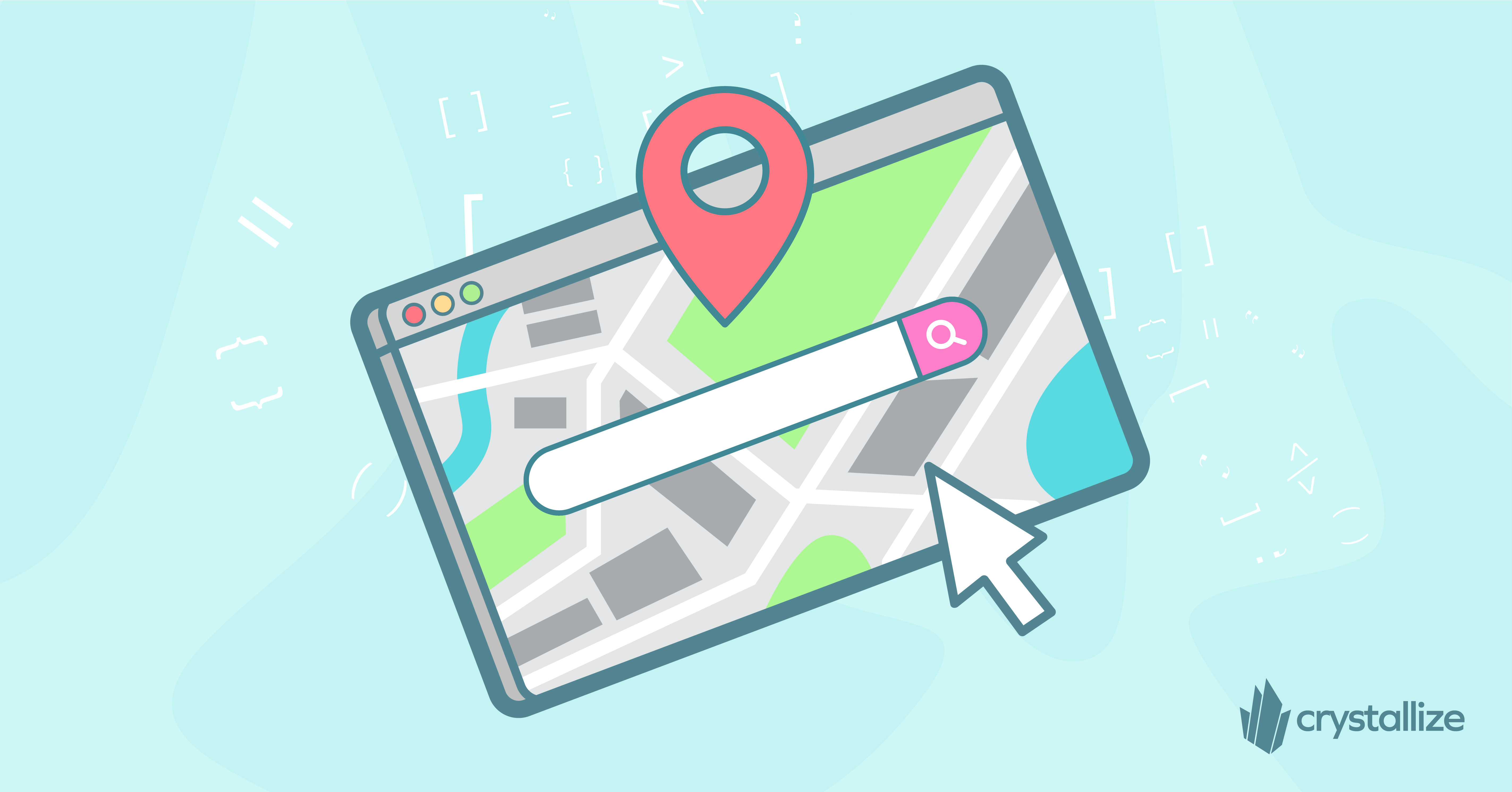 We already talked about ecommerce SEO, right? So you won't be seeing advice like optimize your website for mobile or optimize images here (though there will be some unique suggestions). Here we'll focus on things that are specific to appearing in local pack rankings and appearance in location base search results.
A subtle difference between the two. The local pack appears at the top of search engine results pages (SERPs) when a user makes a search query with local intent. Location-based search results you get when you search for something based on yours and its relative physical locations. The local pack usually shows in location-based search results.
This brings us to a question.
How Does Google Determine Local Ranking?
As with anything Google, no one really knows. But, G has defined what influences local pack ranking the most, besides the classics we discussed in our eCommerce SEO guide.
Local results are based primarily on relevance, distance, and prominence. You can read more about these from the horse's mouth here. What we want to understand here is what actions can influence these and help you rank better.
Relevance can be influenced by your on-page SEO efforts that aim at bringing both topical and geo-targeted relevance to your website/business.
Given that the distance is how far each potential search result is from the location term used in a search, in order to rank, you have to have a business address connected to that location term, whether that is a state, city, or neighborhood.
Prominence refers to how well-known a business is. In essence, how big of a deal your business is on all available digital channels. We talk about reviews and Google My Business presence here. We talk about backlinks from local businesses. We talk about citations across the internet, i.e., make sure name, location, address, website, and phone are consistent.
OK. Now that we know what we are up against let's see what we can do about it.
Google My Business
Out of everything you'll be doing, setting up a Google My Business account the right way is increasingly becoming the most important thing. Thanks to your GMB profile, you'll be included in Google Maps, Google Search Knowledge Panel, and Google Search Local Results. 
One thing that's easily forgotten about GMB is that you have to have a store where you serve clients face-to-face during business hours for your business to be eligible for a Google Business Profile listing.
OK. There are a couple of optimizing segments/practices you need to be aware of.
Consistency of Information
The more complete and accurate your GMB profile is, the more likely you'll appear in local searches. And not only that. Make sure the info on your GMB profile serves as a template for any other business info appearance anywhere else on the web. Discrepancies can lead to Google not knowing which information is correct or even attributing your stuff to your competitors.
As for actual info in your GMB profile, be sure to use the real, official business name. Local address and local phone number. Compelling and industry-related description (please no keyword stuffing) with correct working hours. And a lot of images and videos (a huge plus). All of this provides a depth of profile and shows the legitimacy of your business.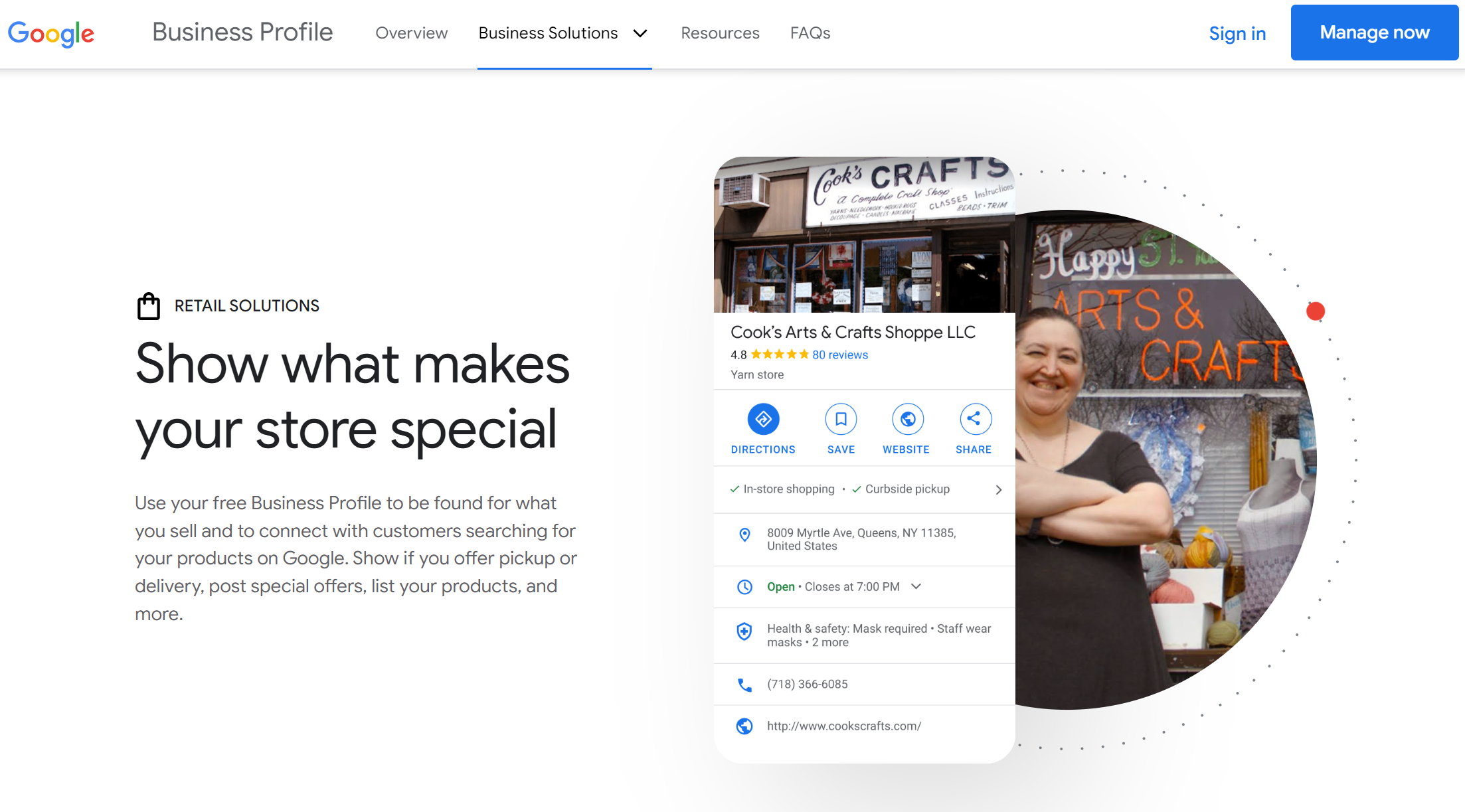 Reviews / Online Reputation Management
Whether they are good or bad, reviews go a long way when it comes to gaining a customer's trust. Keeping them in check is a part of a never-ending online reputation management process. Maintaining your brand and reviews keeps you ranking good, i.e., handle them with care and a.s.a.p.
Take time to thank the good reviews. After all, engagement with customers always comes with even more positive effects.
As for negative ones, act on the review politely but take it offline and respond more via the email address or phone number to resolve the issue.
Remember, regular audits and responses to good and bad reviews add to your GMB score and prominence.
GMB Posts
Use GMB posts because they are free display ads for your business. Use them the same way you'd use a website blog. Focus on the message you want to share and enhance it with a unique photo or video.
Website
GMB profile, social media channels, communities… it is great to have them all, but your website is your most important channel. Everything else serves the purpose of enhancing that channel. So making sure it works flawlessly should be your number one priority, no matter the business goal.
Technically that means you have a performant website on your hands, easy to navigate and crawl by visitors and web crawlers. It also means you rely on structured data that helps you appear in one of the rich results features like the local pack results.
Content or on-page vise means you either focus your whole website to be product and location keyword related, or you build location-focused landing pages.
For example, suppose you are running a business with a single sore location, like Skien's Cykkelfabrik. In that case, you focus on the area (Skien) and industry-related keywords (classic bikes, retro bikes, etc.). For a business that has multiple store locations, like Trek shop, for example, that means building location base landing pages.
In both cases, to capture the local audience's interest, you can write blog entries that mention regional news, events, or activities. Create content to support neighborhood concerns through your company, i.e., produce regional content.
💡Consider.
Yes, it's not a deep dive into website and SEO, but we already talked extensively about the best SEO for eCommerce practices, and we don't want to repeat ourselves. It just does not seem like the right thing to do.
There is an easy-to-use eCommerce SEO checklist that breaks down our massive 47 pages long free pdf guide that covers all you need to be aware of when planning your online store's SEO strategy and more.
If you don't have time to read the guide, use the checklist, or why not!?, DOWNLOAD the PDF version of the guide with bonus content for easier offline reading and sharing with coworkers.
Backlinks
In the local SEO game, acquiring backlinks is essential in establishing your business's relevance and prominence. It is no secret that getting a backlink is one of the hardest things in SEO (for me, at least). Doing it for local SEO seems to be a bit easier only because you have one focus above them all, i.e., location. With that in mind, for your local business best backlink candidates are one of these:
Local business directories. List your business on other online business directories and online directories specific to your area.
Local news. Paper, online, TV, and radio. All of these are looking for local information. Make something newsworthy.
Local businesses and events. Exchange links with businesses you partner with or sponsor a local event.
Local influencer. For example, if you are a restaurant, get in touch with local food bloggers.
Cover local news. Get in touch with all the above by covering them first on your website. You'll increase the odds for a backlink significantly.
Why Local SEO?
78% of location-based mobile searches result in a purchase made offline. (source).
If the above is not convincing enough, here is another stat for you to think about:
97% of consumers use the internet when researching local products/services (same source).
Buyer journeys have changed in recent years, and much of it has to do with mobile phones and how easy and convenient it is to find whatever you need, whenever you need it, wherever you are.
You can throw search ad dollars for near me keywords, but ad spending does not guarantee clicks. Anything over 2% can be considered an above-average CTR. Social presence is usually more about the brand and presence than anything else (depending on the industry, of course). Appearing in local pack results, however, enhance your click-through rates.
Finally, if you are running a local business and your primary audience are the locals, besides word of mouth, there is simply no better way to step into the fray of that local audience.