🍞
Managing Stock Locations In Crystallize
Managing Stock Locations In Crystallize
You can now manage your product's stock across multiple locations easily with Stock Locations.
When running a business with 1000s of products in a couple of different locations (multiple physical stores or storage locations), keeping track of what is where can be challenging.
This is a question about your inventory and its source of truth, which should already be as close to your ecommerce foundation as possible. This is thanks to a reality for rapidly-growing ecommerce stores: eventually, you will need to distribute inventory across warehouses for faster fulfillment. And it's required earlier and earlier in your business lifetime.
Without a ton of resources to invest into their in-house fulfillment workflows, e-commerce businesses are turning to partners to help them speed up delivery and delight customers. Prime-speed delivery is becoming close to a necessity, and many 3PL providers are stepping up to that plate to serve businesses that are searching for a warehousing partner. Preferably one that can offer cheaper commissions and better unboxing experiences. And that's just 3PL providers. As your business grows heads, maintaining that product source of truth becomes a lot harder.
That is, unless you have an elegant Stock Location solution, of course.
I am happy to say that as of today, Crystallize PIM supports stock locations!
Stock locations will allow you to manage your product's stock in each location. First of all, a new setting will enable you to create the locations. Head over to Settings and then Stock Locations.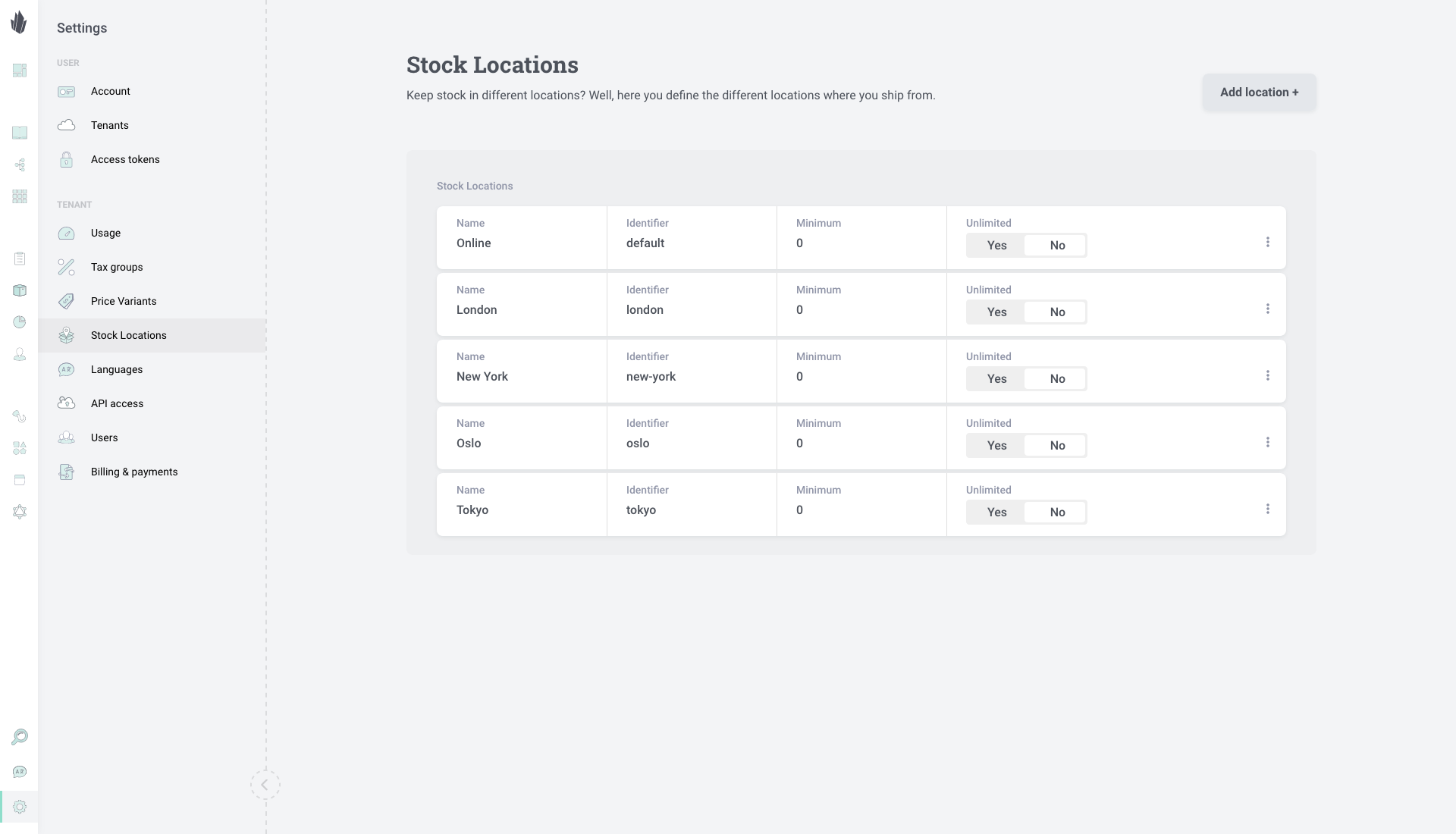 Here you can define the locations where you store or ship the products from. They can have a minimum amount of stock when you want to guarantee stock for your partners or be unlimited in the case of virtual products (think ebooks, online courses, etc.).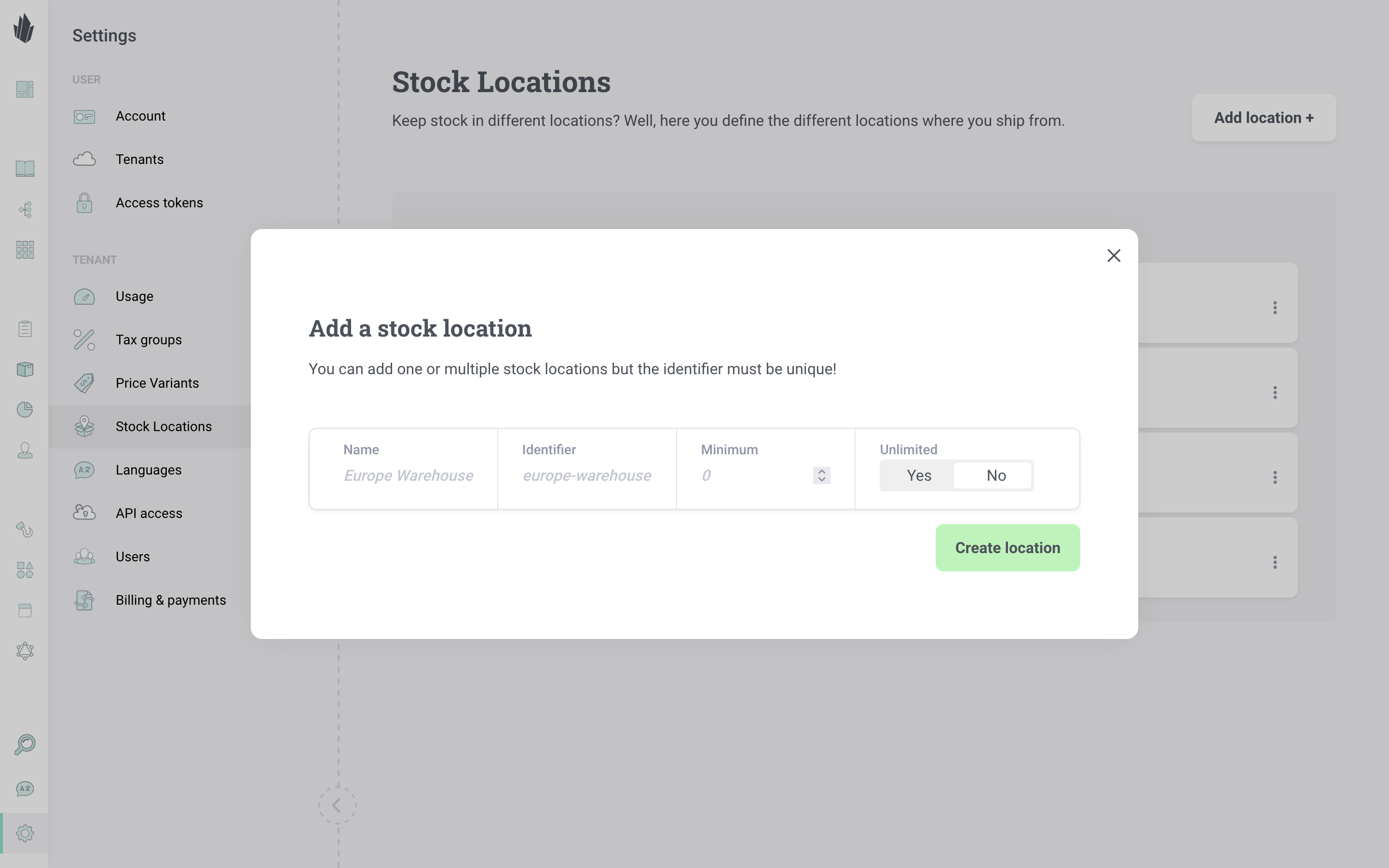 Then you just need to manage the stock for your products on the product page.