What Is a Stock Location?
A given product can have different stocks in different places, and that's why stock locations are handy. A stock location is defined by its name, identifier, and stock, that can be unlimited or have a minimum amount possible.
The unlimited stock location means that the item is not stockable, e.g.: an online course.
The minimum value comes into place when we want to have a guaranteed number of items and not go below that value, e.g.: a minimum of 10, because I want to guarantee stock for the partners.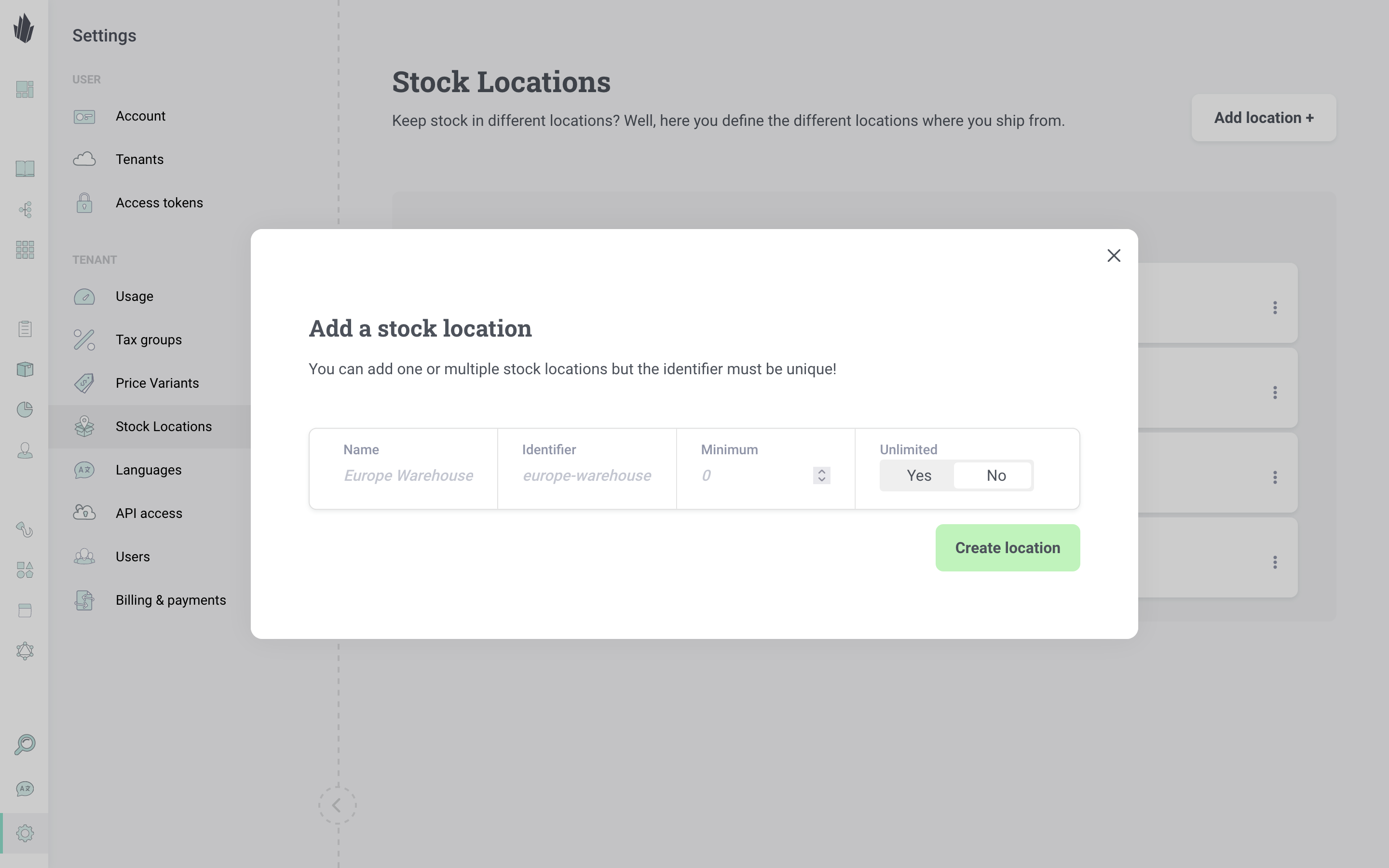 Add, Edit and Deleting a Stock Location
To add, edit or remove a stock location, simply head over to settings and their stock locations. Add a stock location by clicking the Add location button on the top right corner.
To edit or delete a stock location, click on the action menu (three dots) on the right side, in the location row