Product Information
A product in Crystallize is anything you would like to sell to your customers. The product information includes both core information like variant, SKU, stock & price as well as rich marketing content. Similar to documents, you can define the structure of your products with the help of content modeling using shapes.
Example: The shop page in the demo tenant displays the products the tenant contains.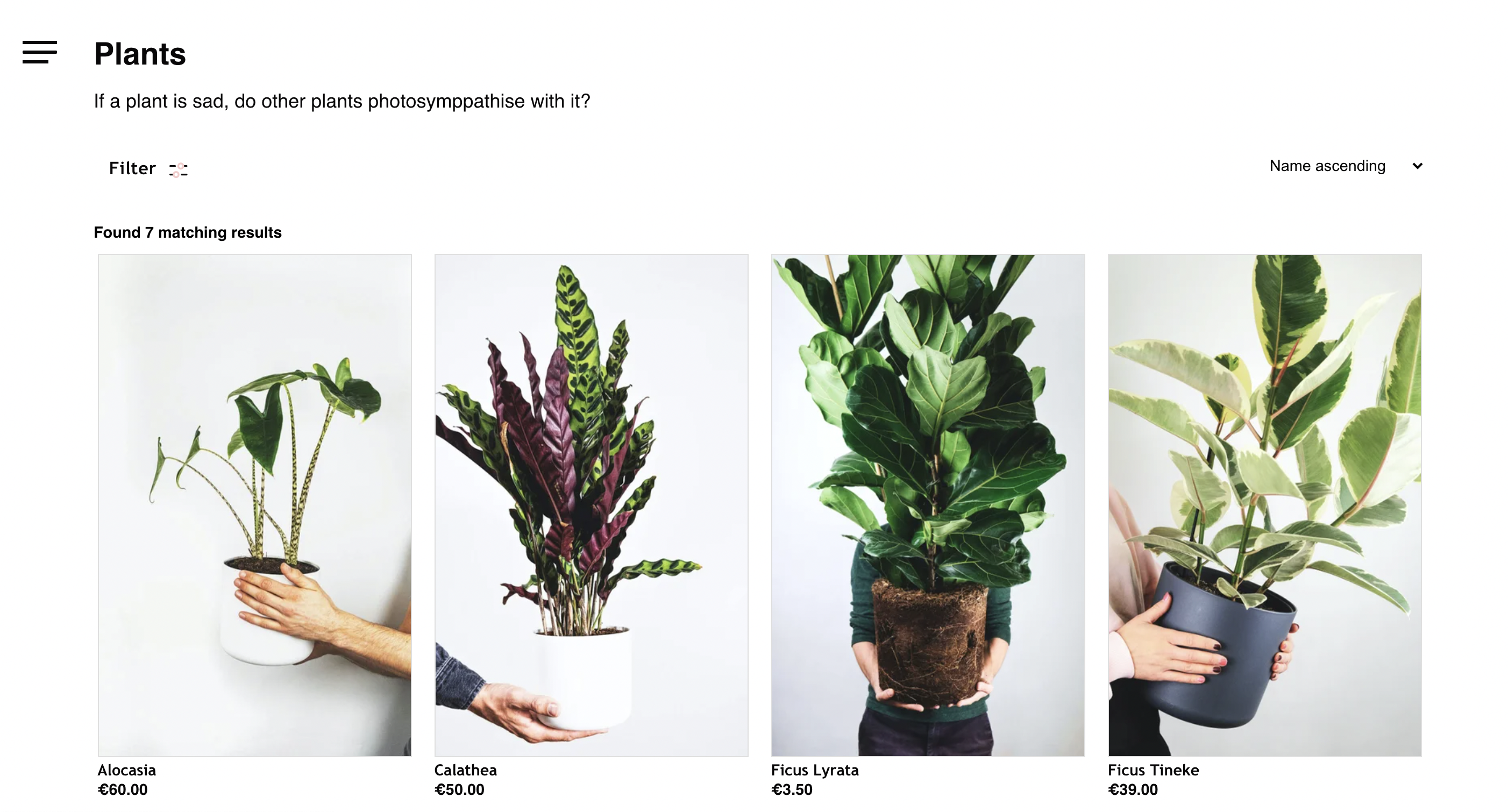 Product variants
A product can have any number of variants. Each variant for a product includes defining the following:
Variant name
SKU
Variant attributes (Color: blue, Size: large)
Stock
Price
Example: A product with multiple variants.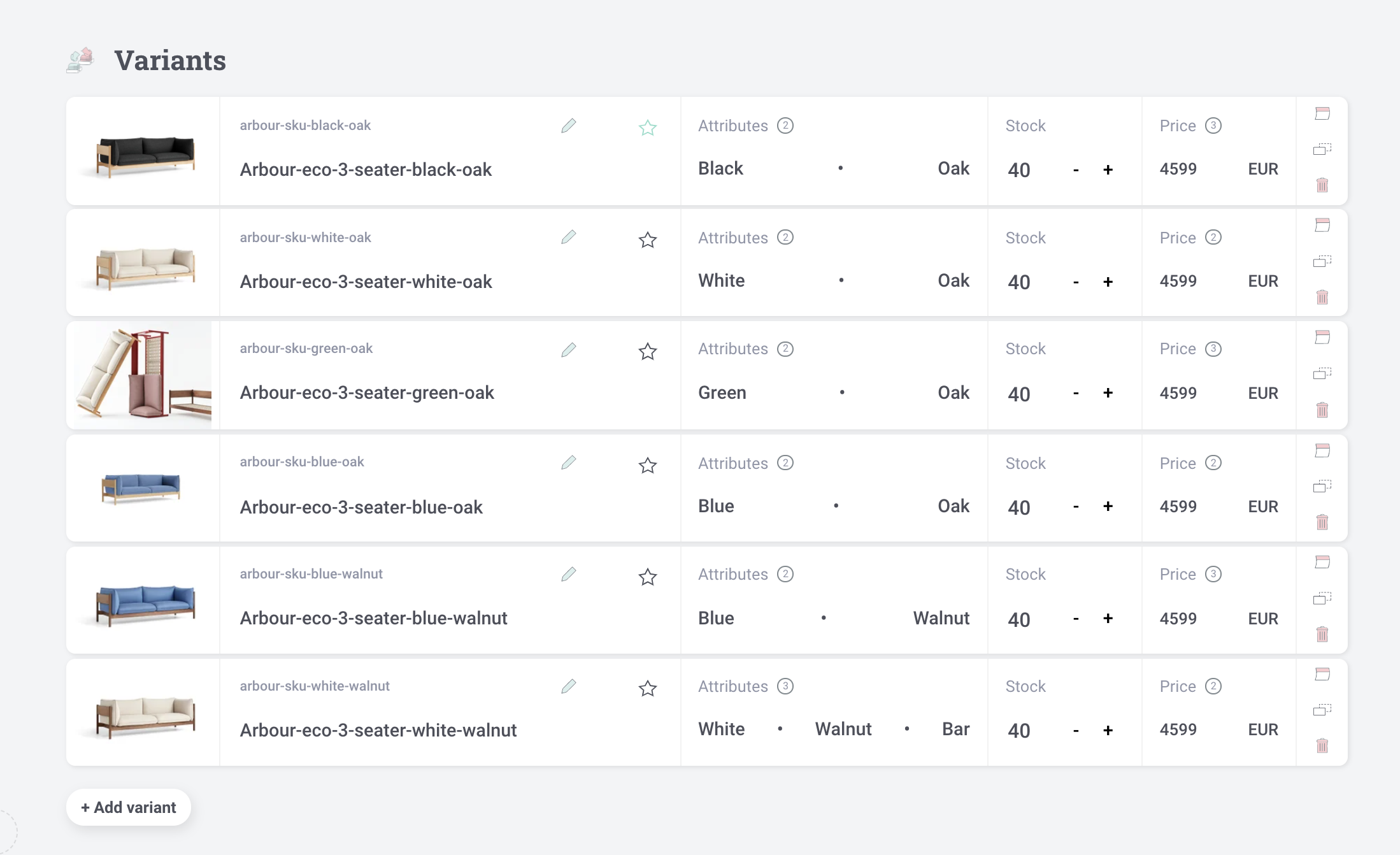 Product types
Modern business models include different types of products. Products in Crystallize can be either physical or virtual.
Physical products like a book
Virtual products like a software purchase
Product marketing content
Marketing content is typically the product story with information like origin details and pictures, material details and closeup photos or video tutorials. These can be defined in the product shape itself.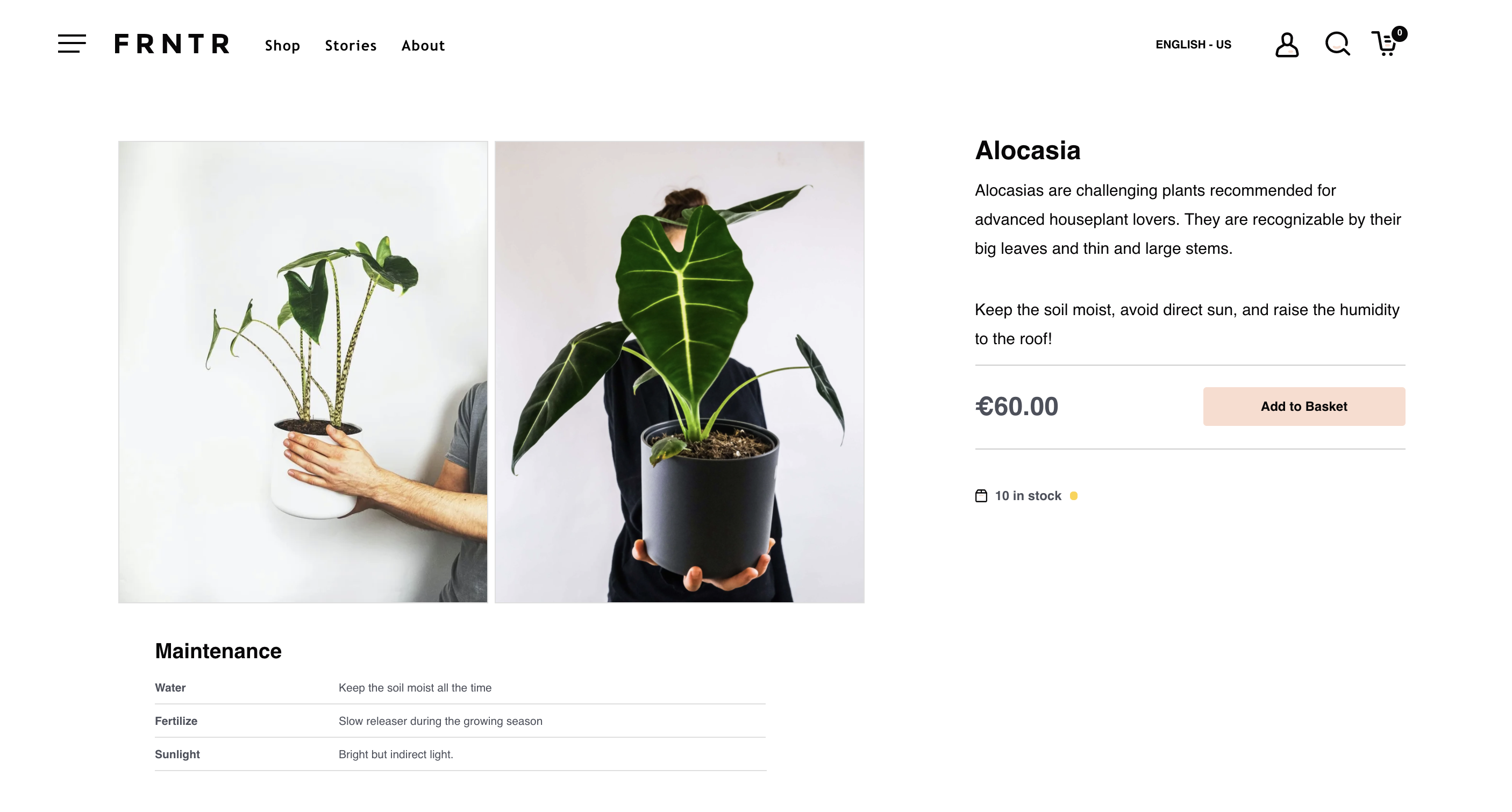 Creating and editing products
You can create products using the admin UI or the API. In case you have configured multiple languages for your tenant, you will need to add translations to your products so if the locale is changed, the user sees the product information in their preferred language.