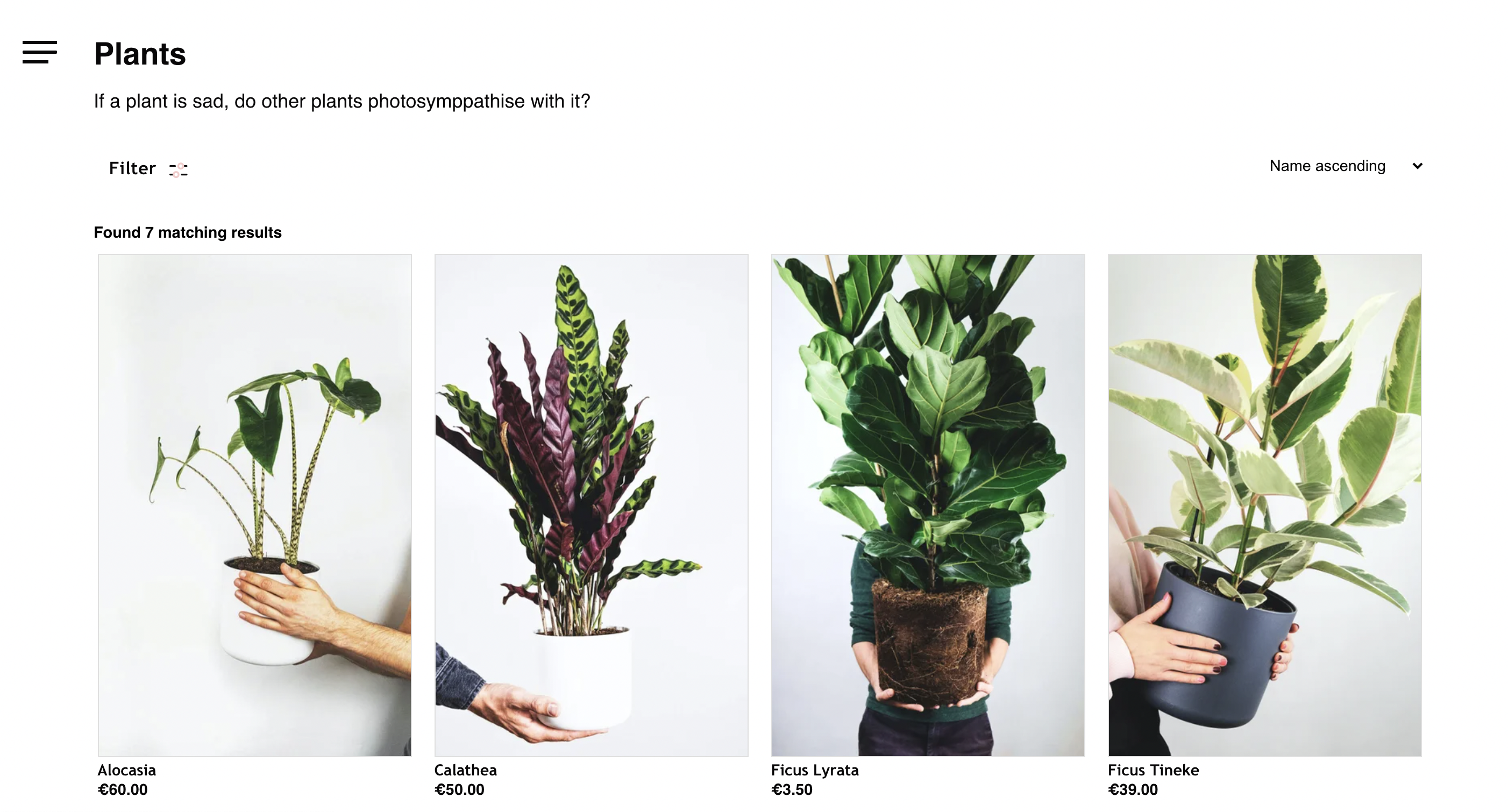 Product variants
A product can have any number of variants: different sizes, colors, etc. Each variant for a product includes defining the following:
Variant name
SKU
Variant attributes (ex. color, size, material)
Stock
Price
Example: A product from the demo tenant with multiple variants.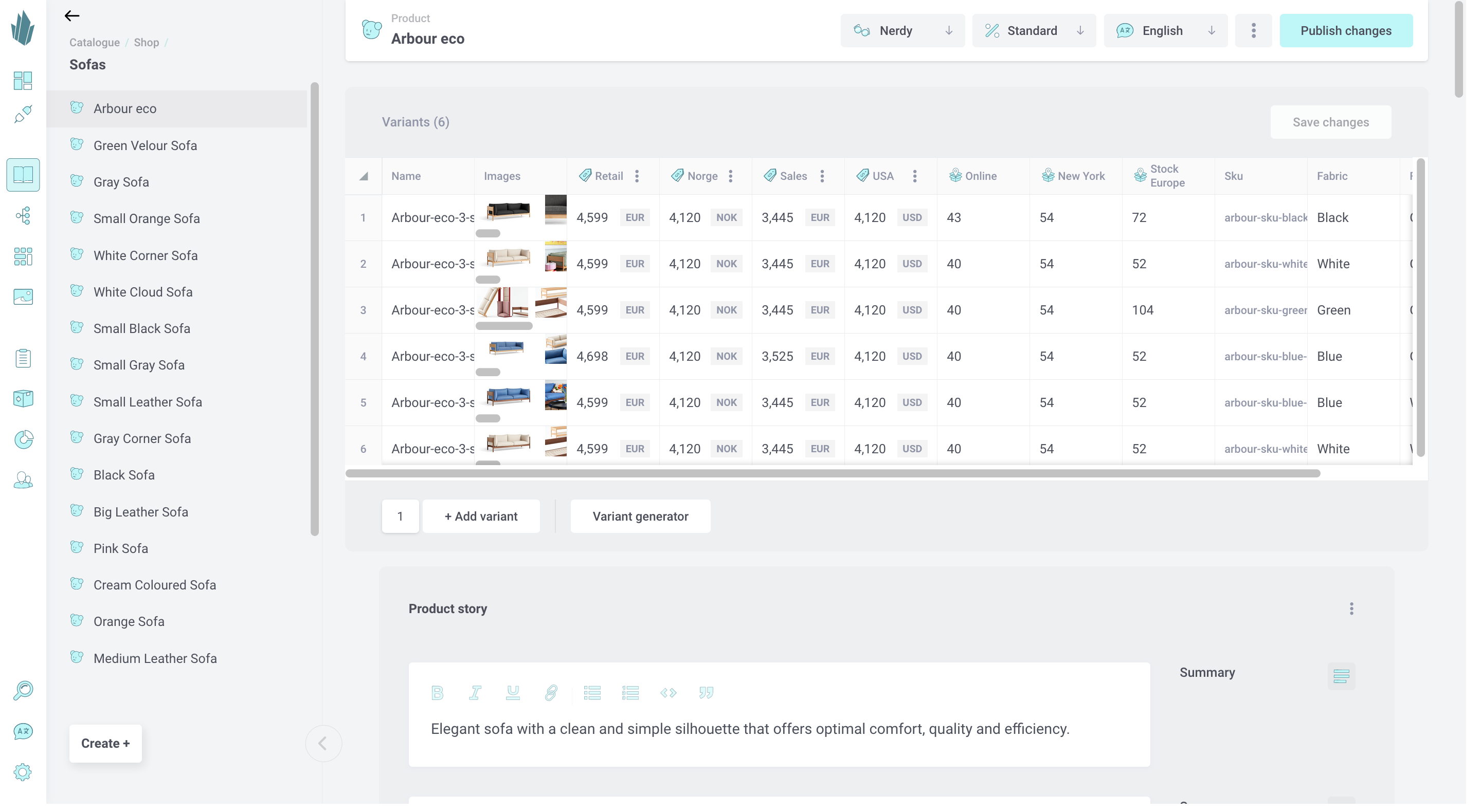 Product marketing content
Marketing content is typically the product story with information like origin details and pictures, material details, closeup photos, and video tutorials. These can be defined in the product shape itself.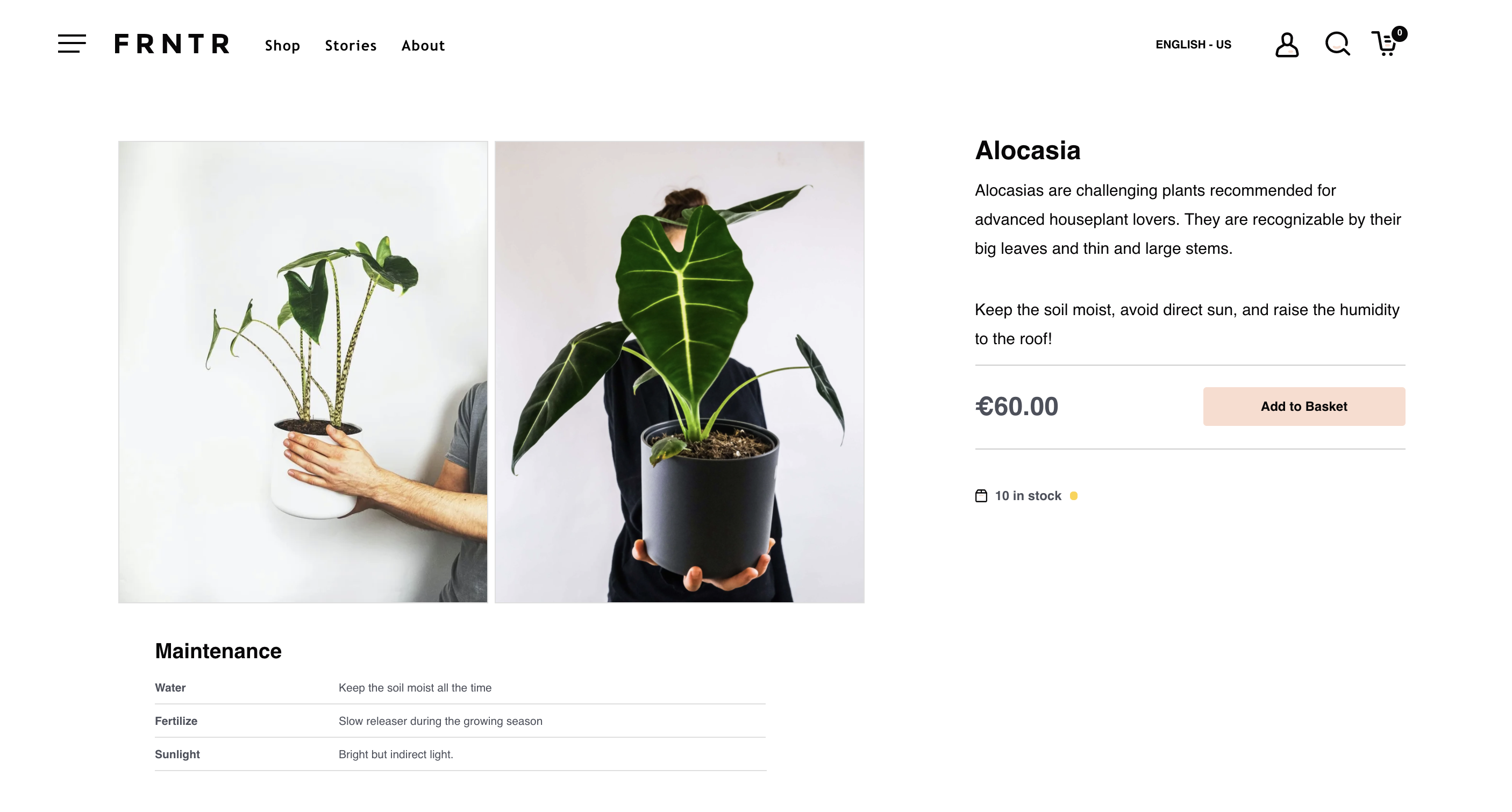 Creating and editing products