Product Catalogue
The catalogue in Crystallize is where you store all your products, folders and documents. It is your product and rich content catalogue. The product catalogue is hierarchical where the hierarchy is built using folders.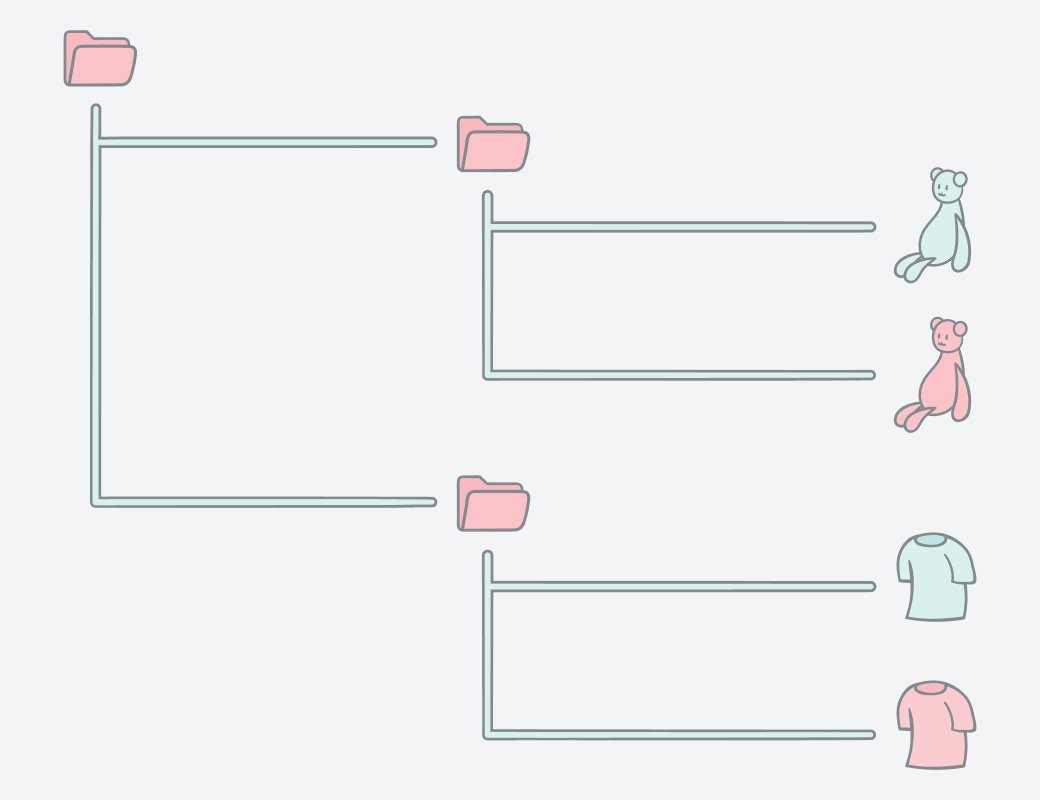 Catalogue organizer
The catalogue is the main organizer in Crystallize. All products, documents and folders live here. Folders are used to build hierarchical structures to organize your products and documents.
For building rich taxonomies you can use the topic maps and grid organizers are used to organize products and documents in a matrix.