Structured Content Document
To sell products online, you need to provide marketing content that describes the product as well as the supporting content. This type of structured content can be managed in Crystallize using documents. These documents allow you to handle all rich content required to market and sell your products in one place.
Example: A blog post in the demo website.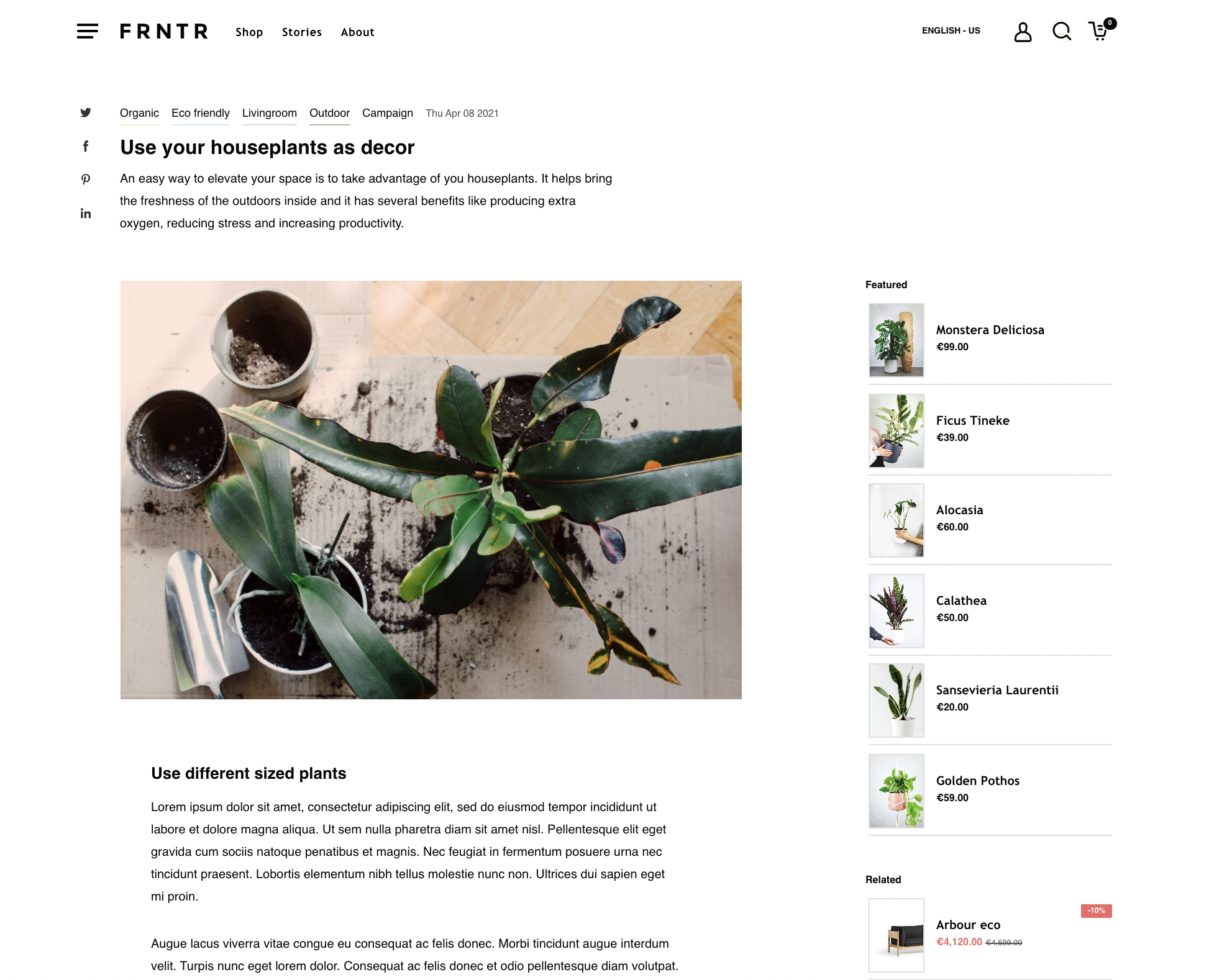 A document is mainly used to execute a content marketing strategy to create engaging content that delivers value to your shopper. These can be used to create collections of content and products like campaigns or landing pages. Examples of content types that can be managed by a document: articles, blog posts, recipes, long-form stories. You could also use documents for an "About Us" page, a "Cookies" page, a "Terms & Conditions" page, etc.