To translate a document:
Click the Catalogue button on the left side of the screen. Use the Create+ button at the bottom of the screen to create a new document. Choose a shape, type a name for your document, and hit Enter or click Create.
Add an image, title, and intro for your document, then click Publish.
Using the Language drop-down menu at the top of the screen, select one of your other languages. You're now working on the translation for that language. Type a title and intro for the document, then click Publish.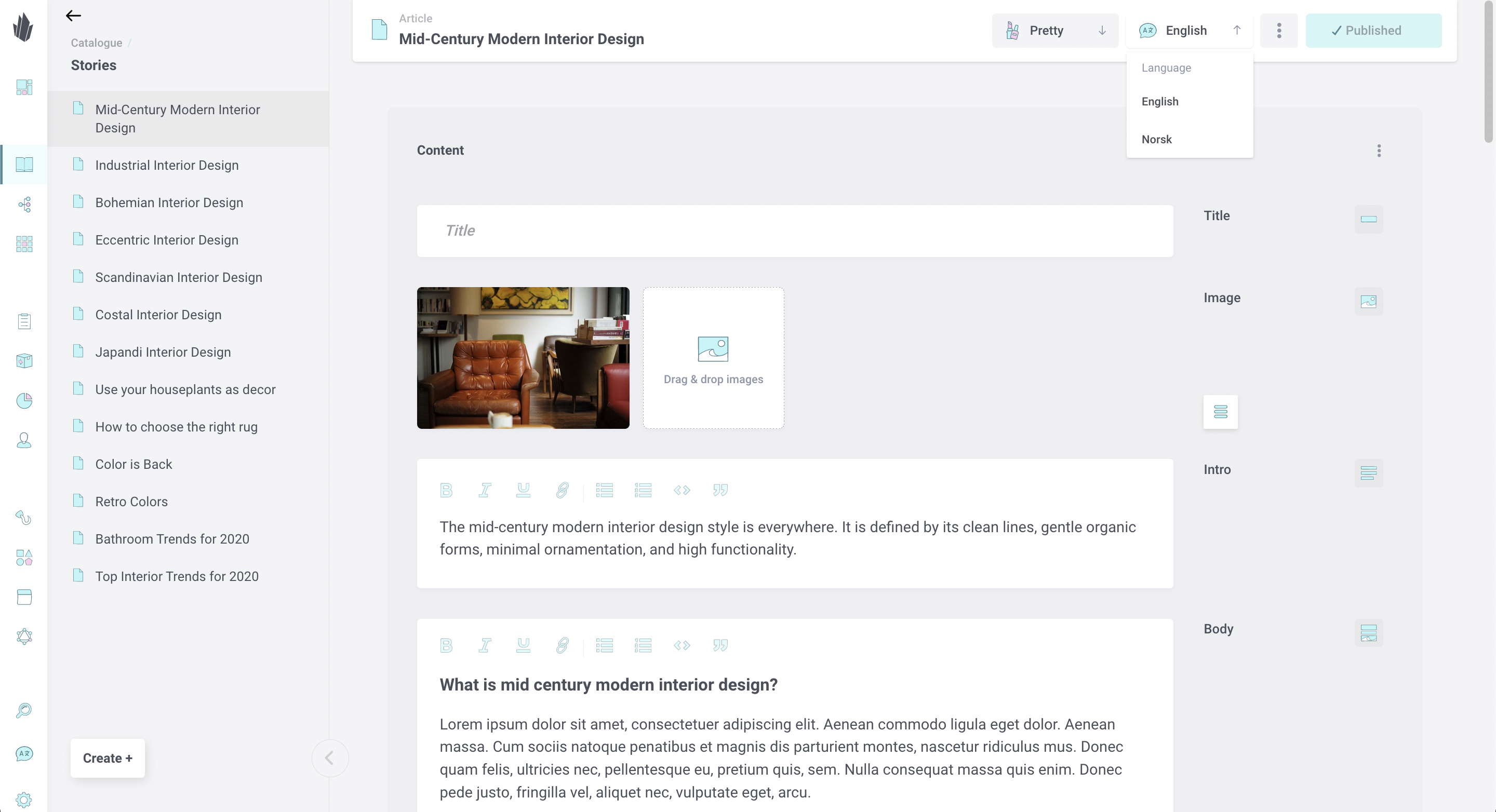 You can perform these steps for each language added to your tenant. You can add and change every field for any language, and you can see each language as different versions of the same document.