Create and Edit Topic Maps
Creating a topic map
You can create as many different topic maps as required. Each topic map has its own representation of semantic relationships between topics and can be assigned to any product or document.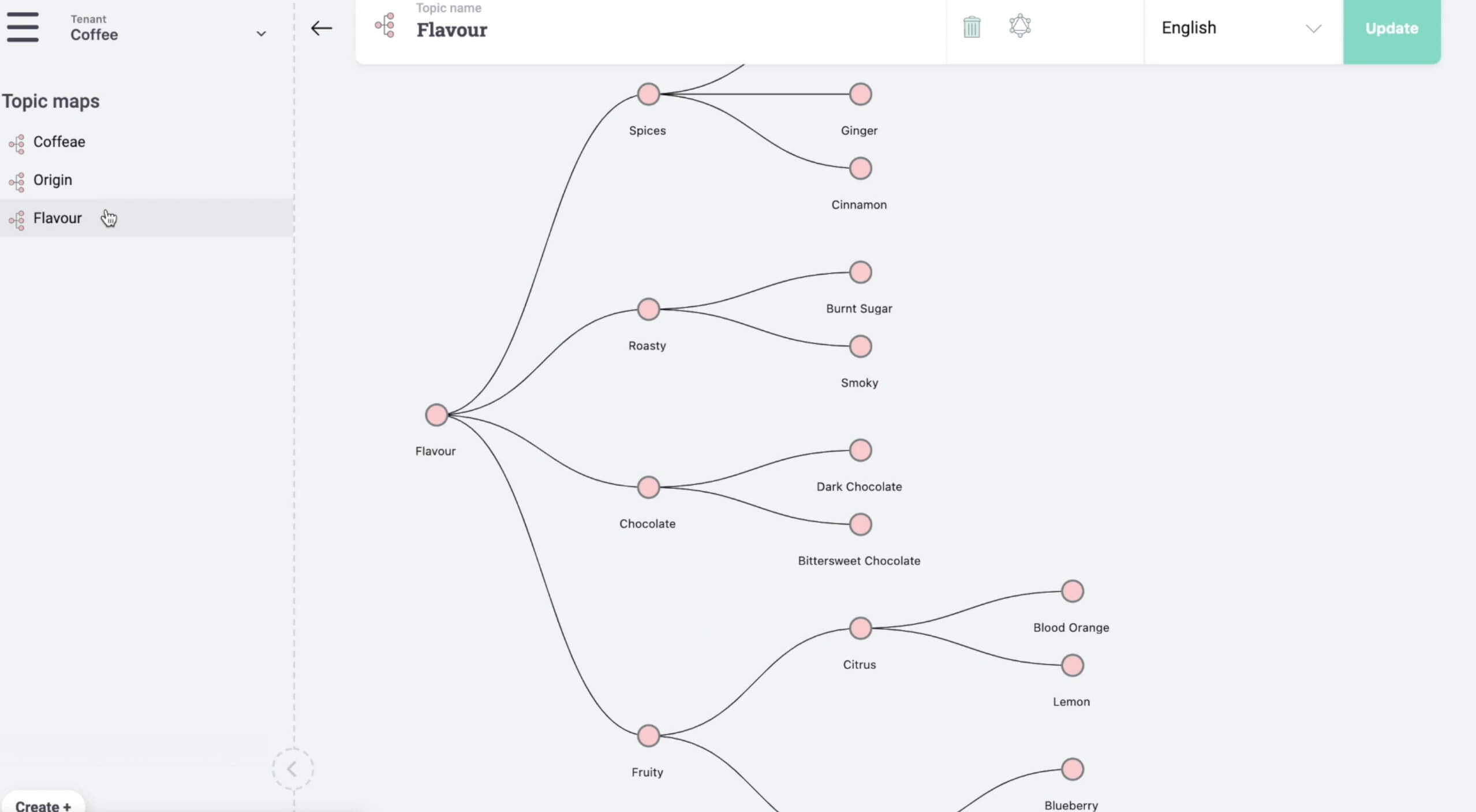 Attaching topics to products
You can attach any number of topics to a product or a document. Topics are grouped by topic map and enrich the semantics of your products. Attaching topics to products is done in product edit.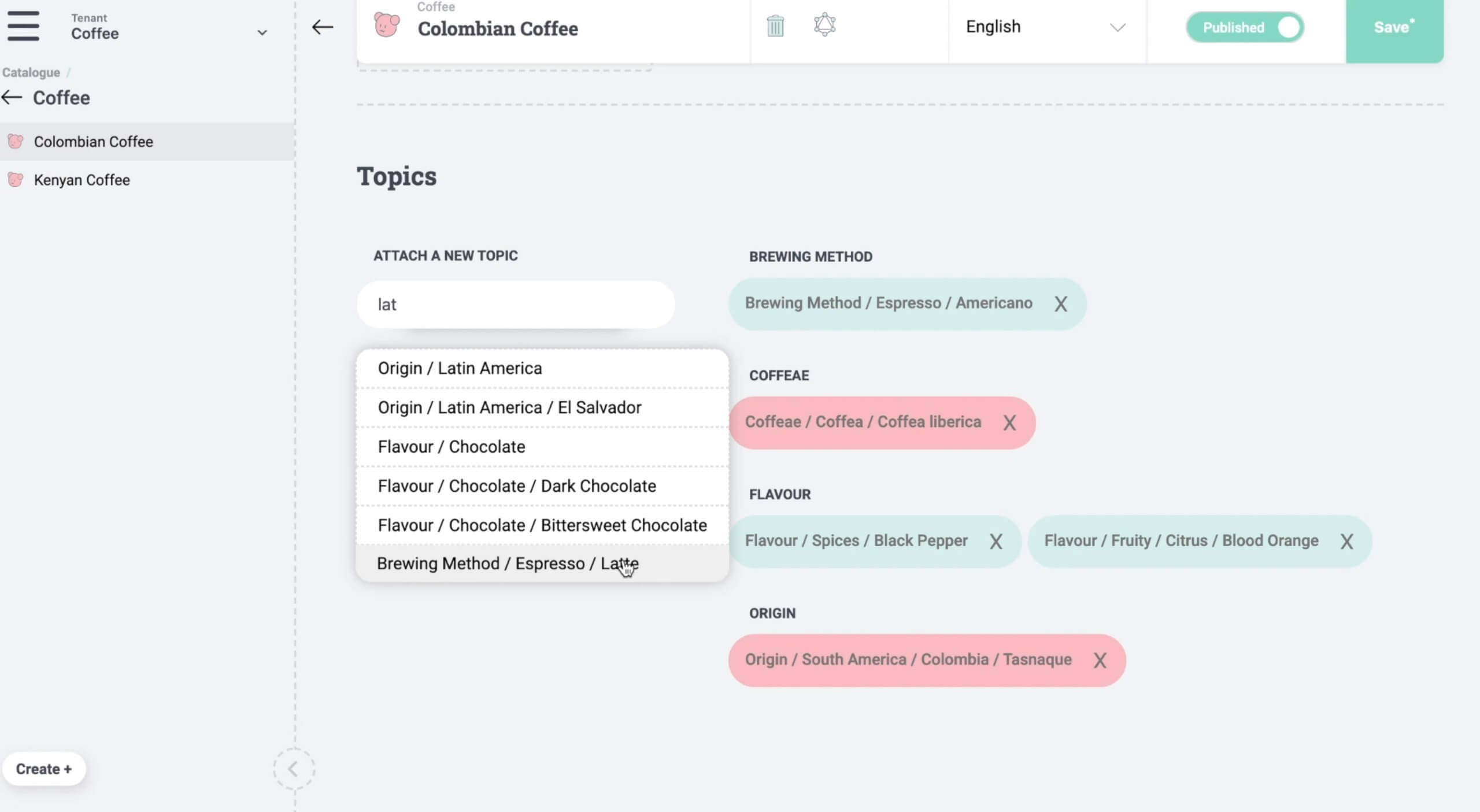 Check Out Our Topic Map Livestream