Folder
In principle, folders are similar to documents. The primary difference between the two is that you can place products, documents, and even folders inside a folder to build a catalogue. Folders are used to create the main hierarchical structure of your product catalogue for organizing information. The folder structure for the shop in the demo tenant is shown below.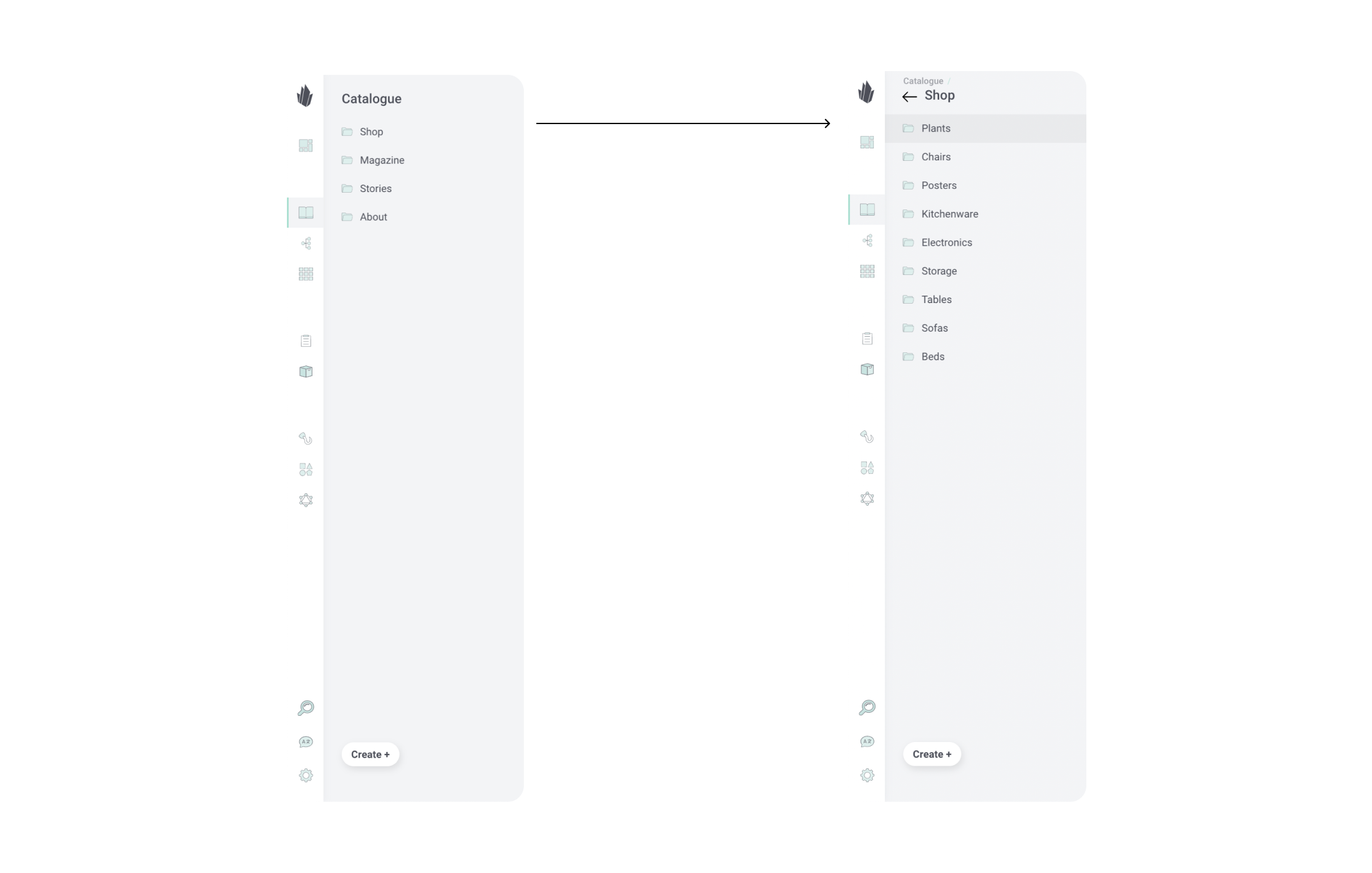 What can you use folders for?
As mentioned above, folders can be used to create a hierarchical structure. This implies that you can use folders to group together similar content in your catalogue. These can then be used to make navigation easier across the website.
Example: To group similar products under one category, the demo tenant uses folders. This allows for an easier navigation between products. The 'Plants, 'Storage', etc. shown in the picture below are all folders that contain their own products.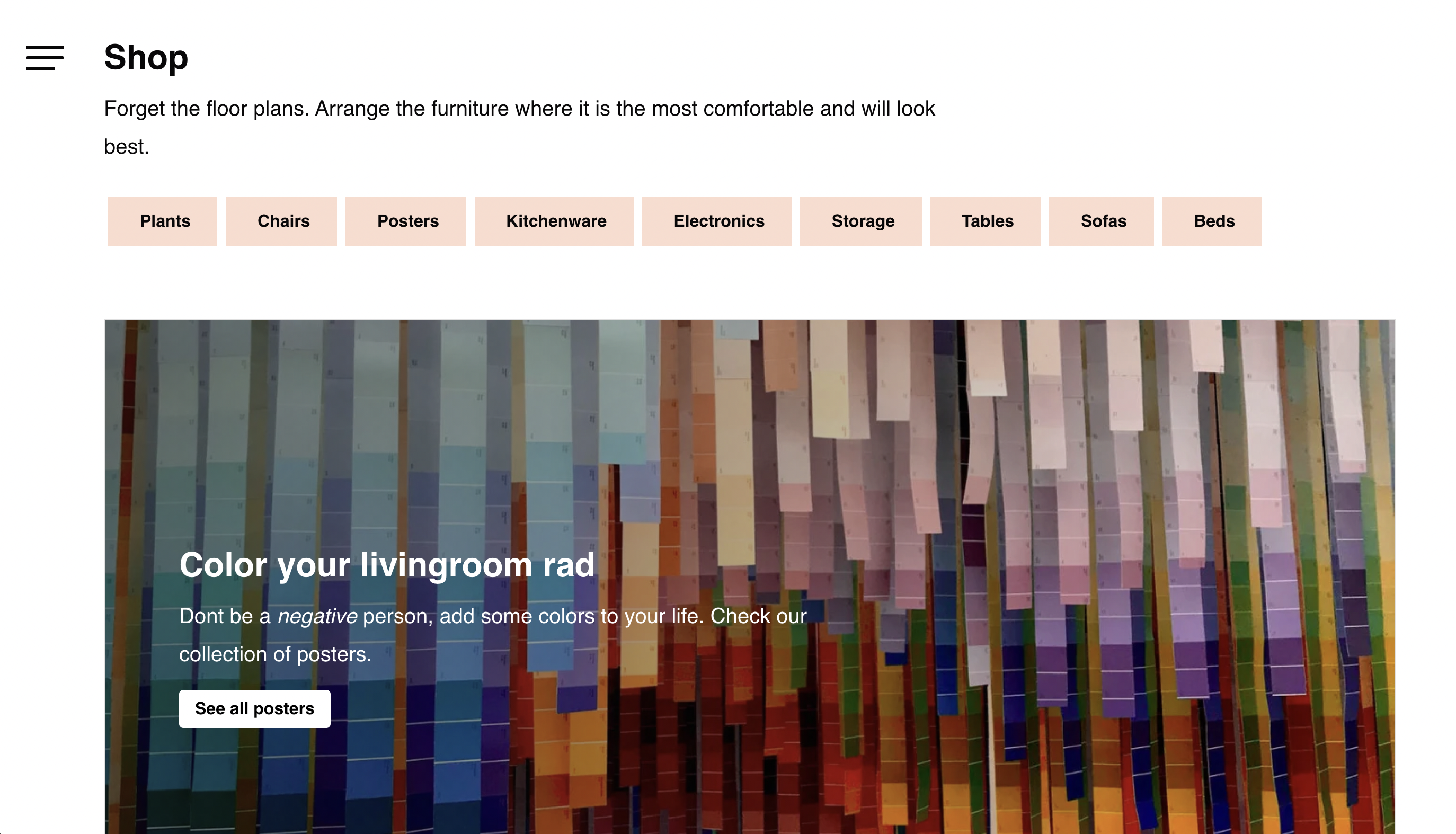 Folder shapes
Just like you would for a product or a document, you can define a structure for your folder too. This is done with the help of content modeling using shapes in Crystallize.
Examples of folder shapes you can define:
Vendors (a folder to manage a vendor catalogue)
Gallery (a folder to place images under)
Specific folders to categorise products as shown in the image below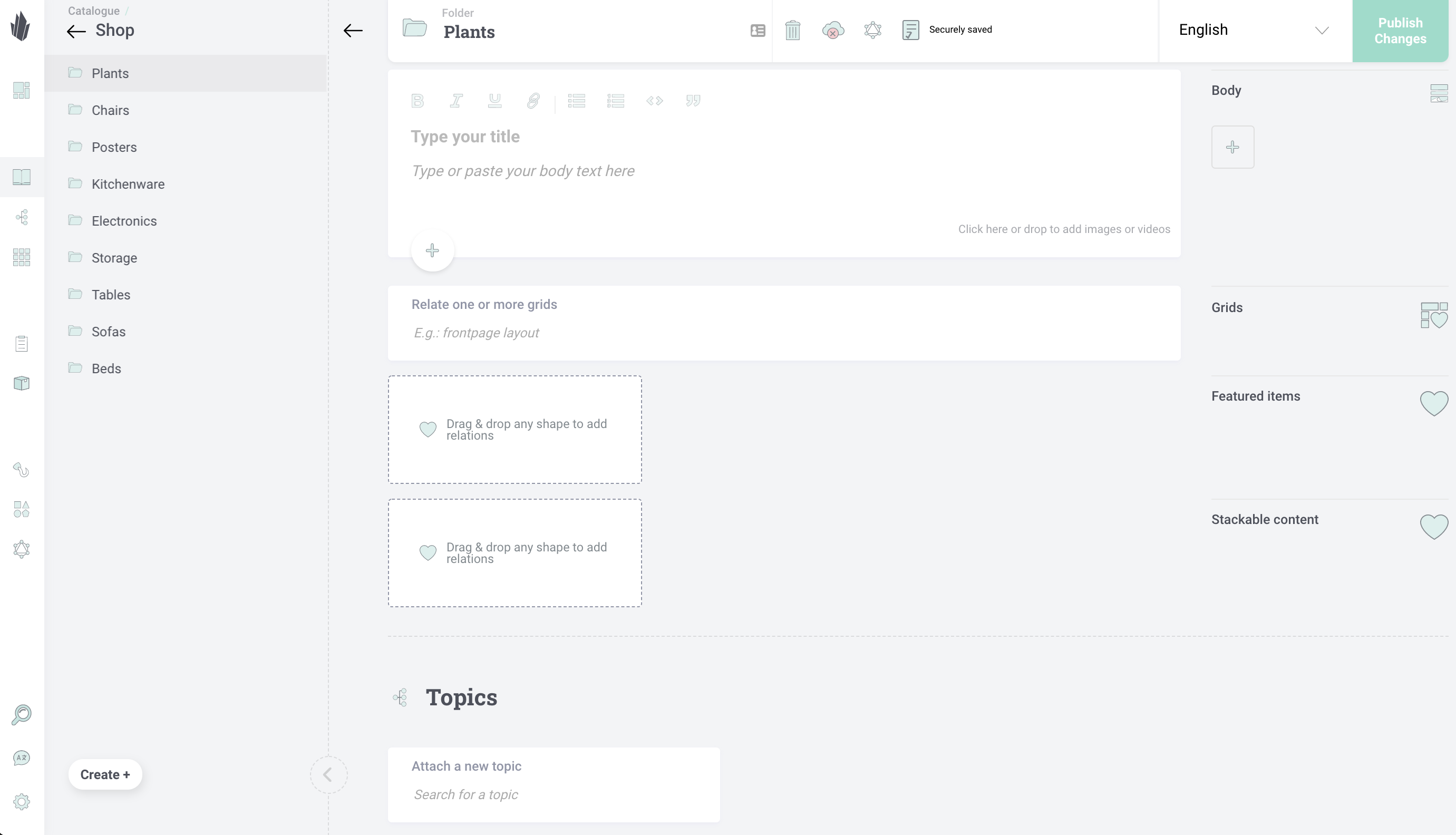 Creating and translating folders
Once you have defined a folder shape, you can start creating folders in the admin UI. Crystallize also gives you the ability to add and configure multiple languages. You can then translate your folders into said languages.