Translating a Folder
You can have as many translations of a folder as you require. If you haven't yet read our documentation on Configuring Languages, you'll want to do that first to learn how to set up languages in the Crystallize App and see what folder information/content is translatable.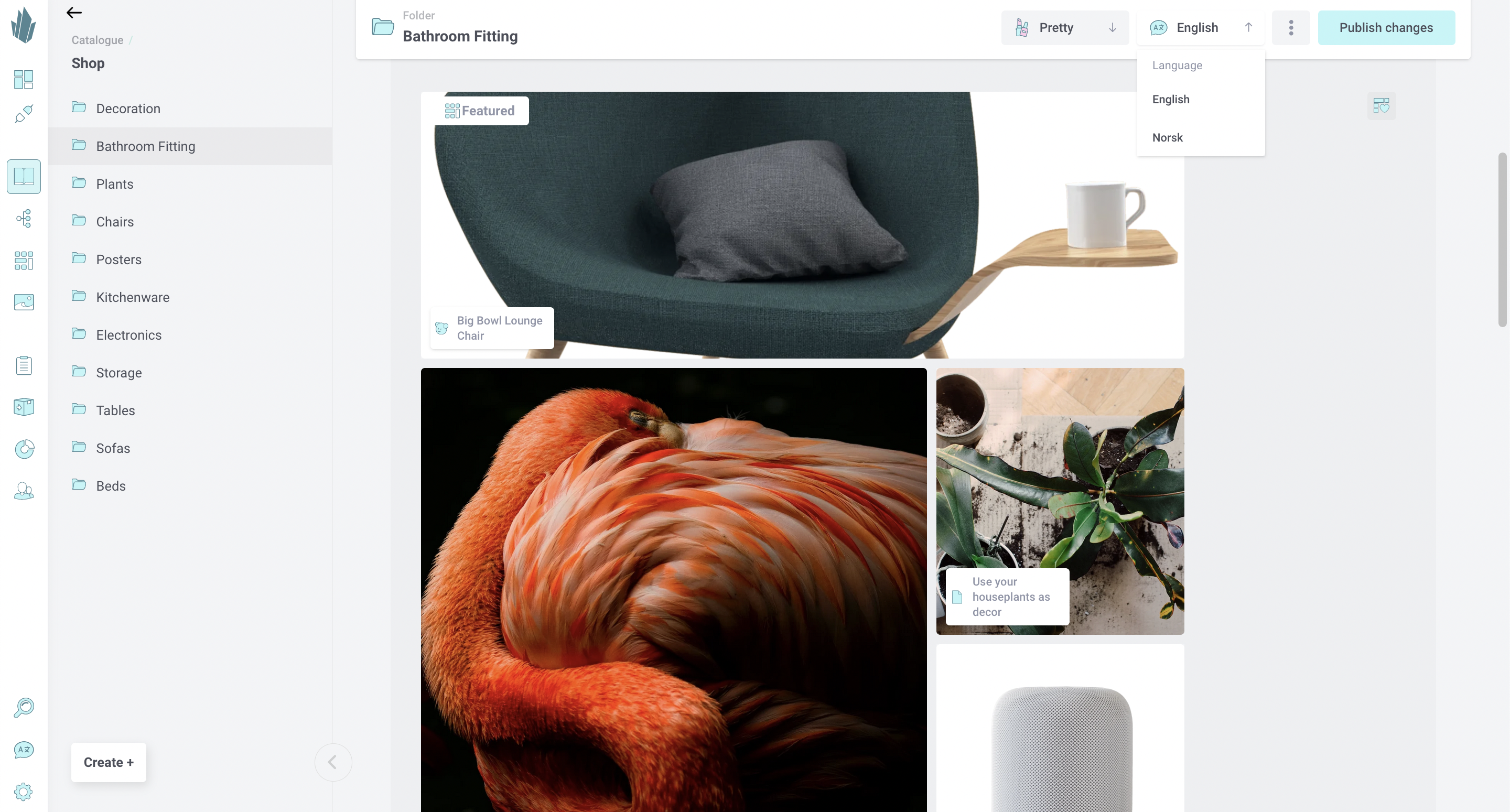 Within translatable fields (such as folder name), you'll be able to enter different data for each translation. Each translation is stored as a draft version, and changes are automatically saved. Each translation must be published in order to make changes publicly available. By clicking the (...) button at the top of the screen, you'll see options for publishing and unpublishing all translations at once, which can speed up this process.