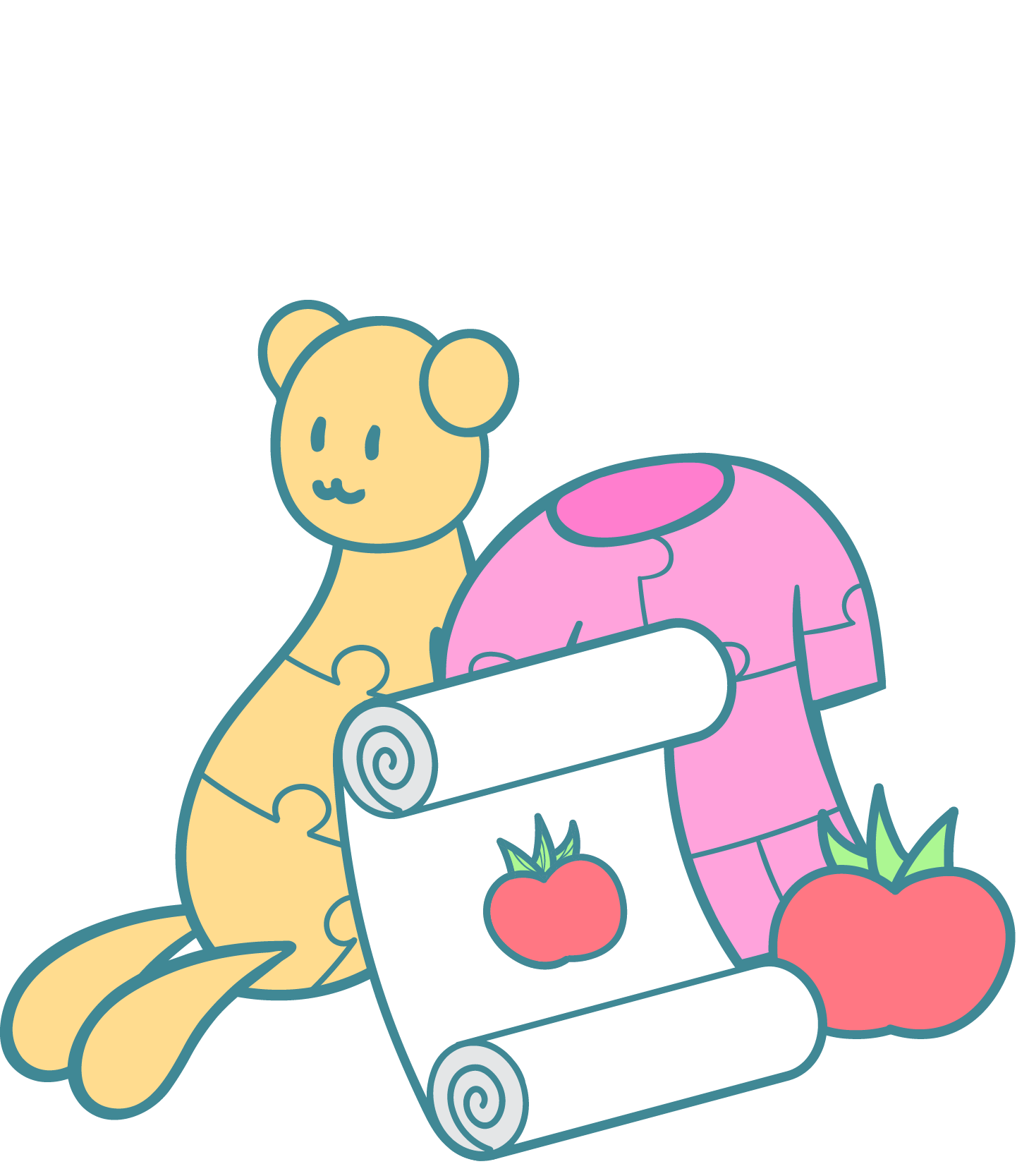 Content Modeling with Structured Content
Content modeling starts with defining the atomic components of the information you are managing and the relations between different types of information. A component could be a label, an image, GEO location, or a list of technical specifications. Components are given semantic meaning and chunked together, making up the shape of your information. Information modeling is the core of product information management (PIM).
Structuring information enables efficient reuse of content chunks across multiple channels. For product information, you want to future-proof your product information models to serve your website, app, point of sales, digital signage, syndication, and any potential future channel.
As an example of a product content model, let's consider cooking recipes. A recipe could be explained in a single field of rich text. However, by structuring, adding semantic meaning, and organizing the content in reusable chunks, you can open up possibilities of reuse. 
By separating out ingredients as a product shape and recipes as separate structured documents that refer to ingredients, you create a flexible content model for many use cases like:
Being able to show all recipes with a specific ingredient
Adding all ingredients to a shopping basket for a given recipe
Finding recipes that are made in 30 minutes or less
Finding all recipes with only organic ingredients
Generating structured data for recipes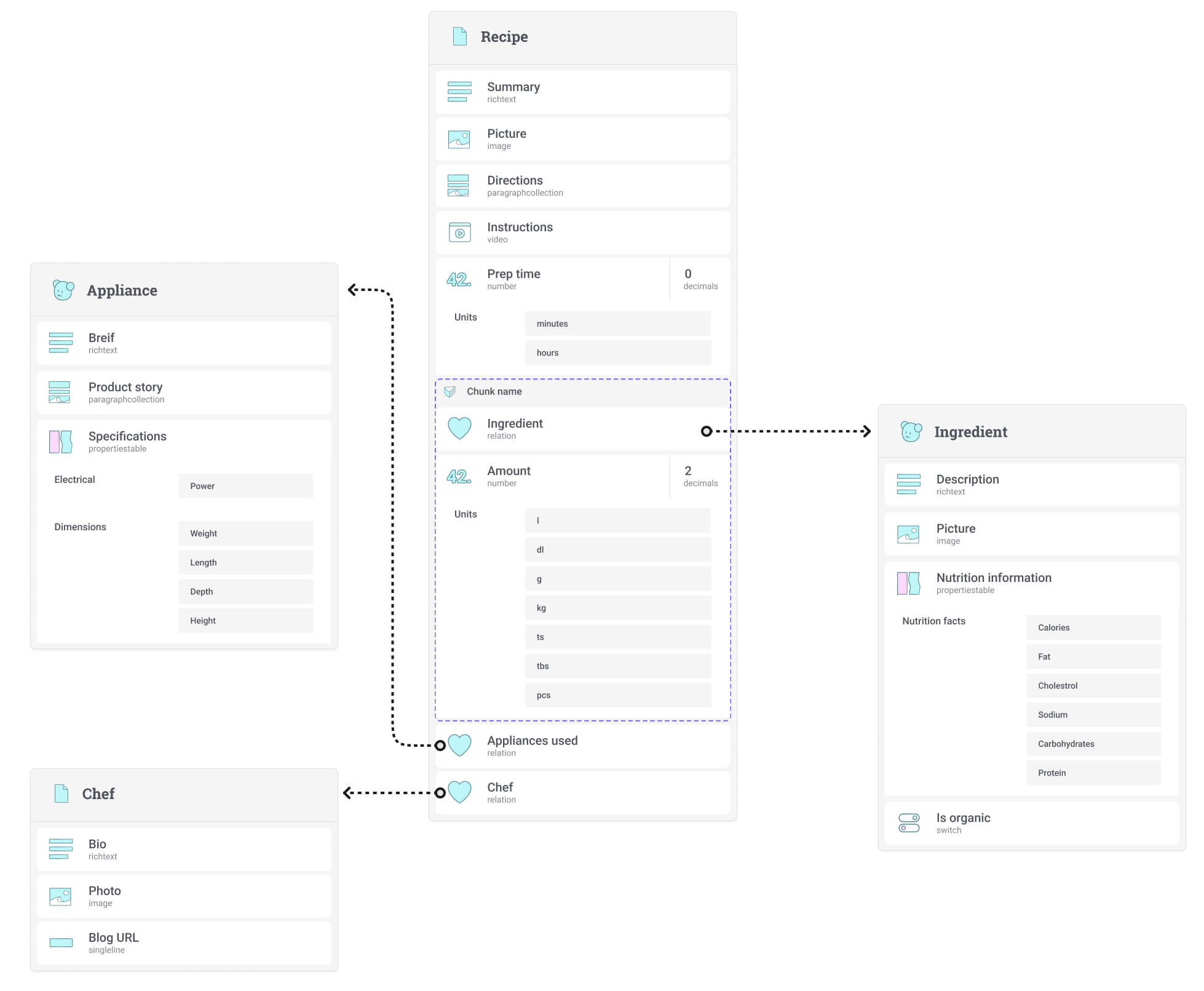 In an eCommerce perspective you have an additional layer of complexity to take into account. The product universe if you are selling cars is very different from a product universe for food. The basics are the properties that are describing your products. E.g. horsepower and weight compared to nutritional contents.
Products often have relations that define related items, compatible items that fits your selected product, bundles of products or even complex product configurators.
Product configurators take into account compatible combinations of a product. It could be as simple as the width of a mattress needs to match the bed frame. More complex product configurators could define usage of e.g. how many meters of fabric is used to calculate the cost of a sofa in a specific combination of modules.
In summary some of the topics to consider when designing your product universe are:
Properties, specifications and descriptions
Related products
Compatible products
Configurable products to create composable products
For more in-depth talk about the ins and outs of content modeling please check our Content Modeling 101 which comes with a free downloadable pdf. This introduction to content modeling covers semantic content modeling and channel specific content modeling. Additionally you get some perspectives from different stakeholders like information architects, developers, designers and editorial users.
This stream is the first in a series of 3 on the topic of content modeling for eCommerce. Basic concepts for content modeling are covered. Types of content modeling approaches are discussed with a real world example of modeling for an online bookstore. The content modeling are done using Crystallize.