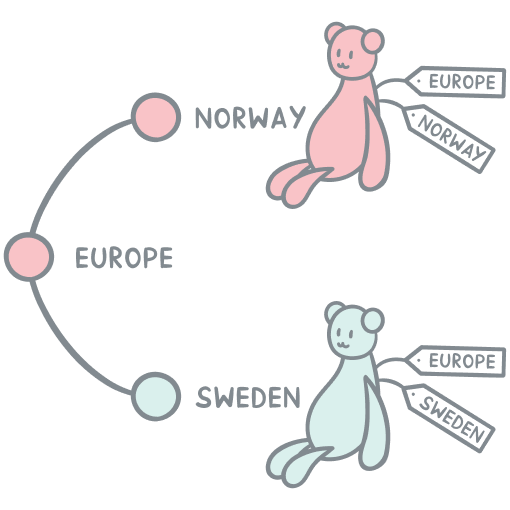 Topic Map
A topic map is basically a visualization of connected concepts. Concepts could be locations, brands, or even people. In Crystallize, you can define any number of topic maps, and each topic map can have any number of concepts associated with it.
Topic maps make it easy to manage different hierarchical concept structures.
Semantic information architecture
You can use the topic organizer to define powerful semantic relations between products. Topics can be used for:
Grouping related products based on topic
Navigating complex product structures
Multi-dimensional categorization of products
Example: In our demo furniture tenant, we have a topic map defined for different rooms (shown in the image below).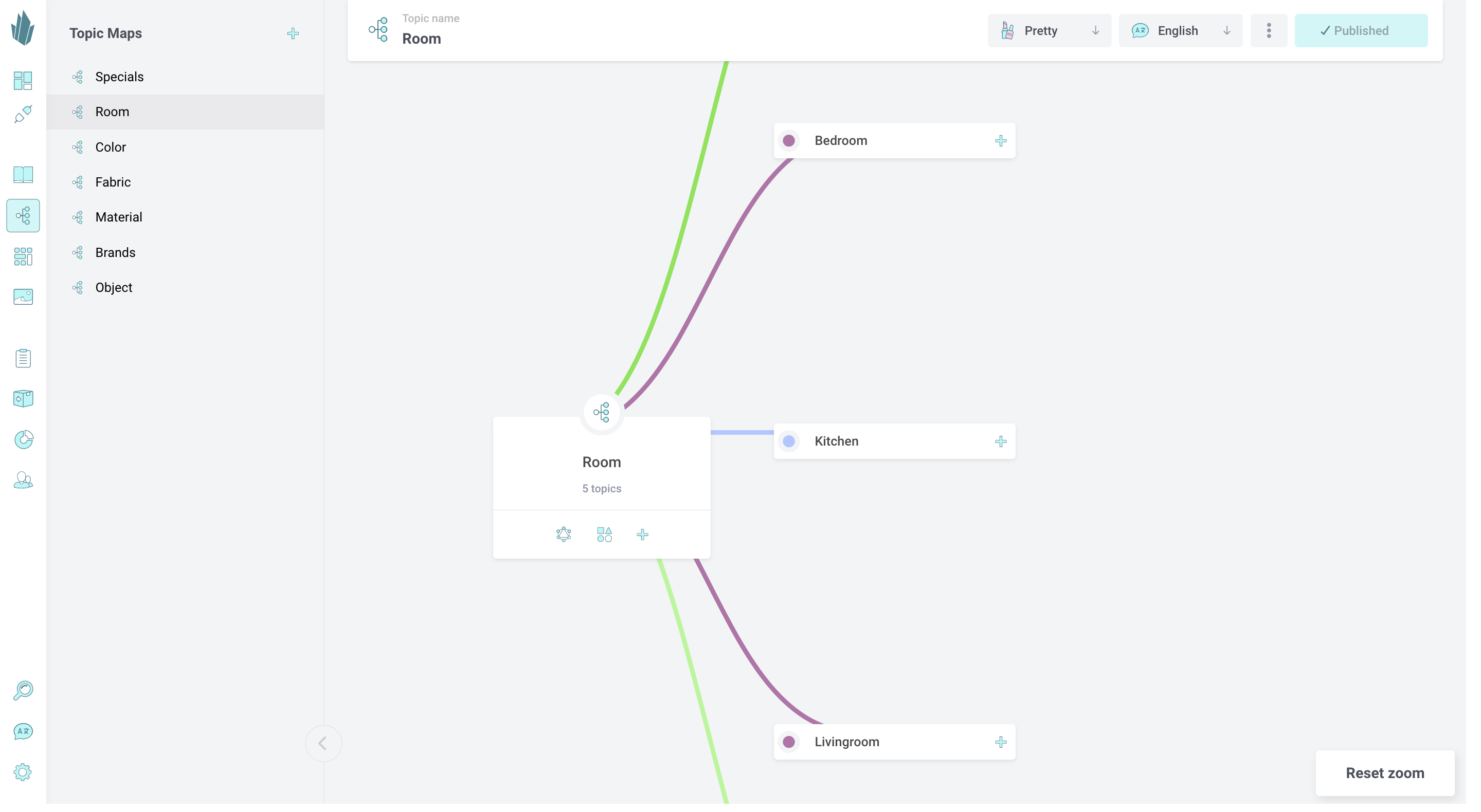 Creating and editing topic maps
Check Out Our Topic Map Livestream