Omnichannel Commerce Explained
Omnichannel commerce is all about meeting your customers where they feel comfortable shopping - and with just the right information.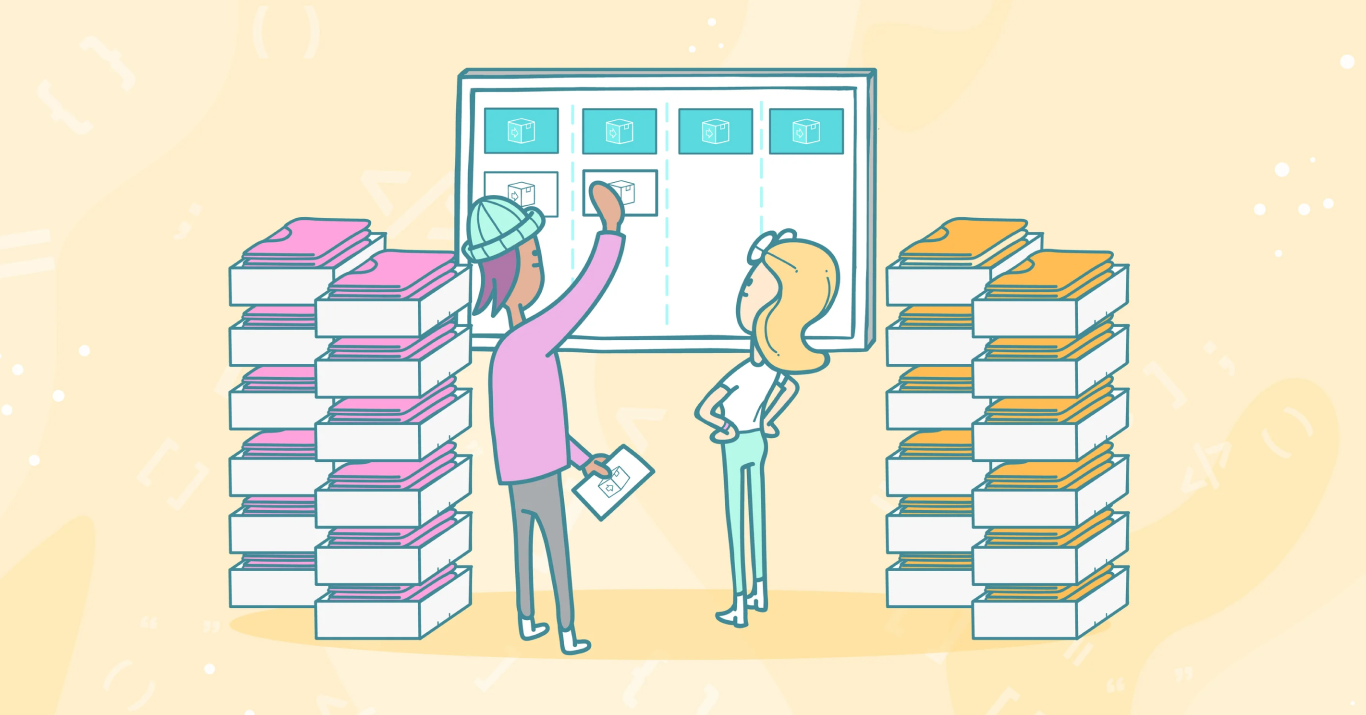 Single-channel commerce, multichannel commerce, omnichannel commerce, mobile commerce, b-commerce… It seems like we've all just been throwing various eCommerce buzzwords around recently. 
And multichannel and omnichannel, isn't that the same? 
Not quite. Subtle differences exist, which you have to know about because, although subtle, they could bring immense benefits (or damage) to your business. For example: 
73% of all customers use multiple channels in their buying journey (Harvard Business Review study); and 
Companies with omnichannel customer engagement strategies retain on average 89% of their customers, compared to a customer retention rate of 33% for companies with weak omnichannel customer engagement. (Source)
With numbers like that, you're probably ready to get right down to business, right?
But what is omnichannel commerce? And what is multichannel commerce?
What is Omnichannel Commerce?
Omnichannel commerce is a strategy that unifies every sales channel your customers use to provide a seamless customer experience where each channel is ready to deliver just the right information when the customers need them. 
It's the customer-centric approach to commerce where businesses optimize according to customer needs and not according to each channel on its own.
It's all about creating a network of channels that work together in harmony while your customers move around within your brand ecosystem. It's an immersive experience that makes each customer feel like they're at the center of what your brand does, and this is super important. 
Over 50% of customers research products online, visit a physical store to view the product and return online to make the purchase. With a proper omnichannel marketing strategy, you streamline this process for them, and you meet them exactly where they want to be met, which helps you increase your revenue, customer engagement, and retention.
Benefits and Trends
👍 Increase traffic and sales 
The omnichannel approach helps increase traffic, leads, and sales. In fact, an IDC Retail Insights report found that omnichannel retailers experienced an increase of 15-35% in average transaction size and 30% higher lifetime value when compared to single-channel customers. 
👍 Seamless customer experience 
With omnichannel commerce, you're helping to make your customer experience more natural as well as convenient. Think about this: your customer sees your business as one entity, no matter if their communication with you was at your brick-and-mortar location, via social media, or email, and when they can transition between these channels seamlessly and pick up where they left off, it makes for an enjoyable customer experience. 
To emphasize the importance of this: an NRF survey found that 83% of shoppers indicated that convenience while shopping was more important to them than five years prior. 
👍 Increase brand loyalty
Omnichannel commerce also helps increase your brand loyalty. 
One study proved that within six months of an omnichannel shopping experience, customers had gone on 23% more repeat shopping trips to the brand's stores, and they were more likely to recommend the brand to their family and friends than those who used a single channel.
👍 Superior data collection and analysis
By unifying your sales channels, you can connect data points from all sources to create one centralized database to help you truly understand your customers. With careful analysis, you'll be able to determine what works and what doesn't and streamline your marketing and sales efforts across the different channels.
What is Multichannel Commerce?
Multichannel commerce is a strategy that relies on multiple sales channels that your customers can use to learn about your brand and buy your products or services. 
With multichannel, each channel operates on its own, meaning that they can often push out different messaging, inventory, etc.
While better than single-channel commerce, multichannel gives friction too much potential. For example, your online store could stock different products than your offline store. If a customer wanted to see a product in person before purchasing (which frequently happens according to the above statistics), they couldn't. And your offline store most likely wouldn't accept returns for products bought online.
That aside, multichannel comes with great benefits of its own, which help explain why this strategy is so popular today.
Benefits and Trends
👍 Increased reach
With multichannel, you list your products on more channels, increasing your reach and the number of potential customers. Because the channels aren't synced, the multichannel approach could even mean more sales channels than the omnichannel.
👍 Easier to maintain
Because your sales channels aren't interconnected, each team is free to work on their own independently. This means it will take less time to implement changes, launch new products or campaigns, and optimize than it would with an omnichannel approach. In that sense, these channels will be easier to maintain.
Omnichannel vs. Multichannel
Omnichannel and multichannel commerce sound very similar, so what better clarification than to compare them directly?! 
To start with, both omnichannel and multichannel commerce sell products to customers on multiple different channels: offline, on your website, on social media, on Amazon, on Facebook and Instagram, etc.
However, whereas multichannel commerce only lets you purchase these products on different channels, omnichannel connects these channels and creates a unified experience where customers can seamlessly switch between the various platforms. 
Multichannel focuses on optimizing each channel for itself, while omnichannel focus on optimizing the customer's whole experience. To some extent, you could even say that multichannel focuses on an individual sale, while omnichannel looks to create a better customer experience with higher engagement and retention. 
As such, omnichannel requires higher investment, but all things considered, it is also sure to bring in higher revenues. On the other hand, multichannel could be more than enough for some businesses, at least until they're ready to scale.
Why Are WE Talking About This and Why Now?
Not too long ago, having a brick-and-mortar store (or two) was all that mattered. Then the internet came, and having an online store was just as important. Today business models of the past are not going to work. You have to be where the customers are, and you have to be able to present them with the same personalized buying experience on each channel and on every screen. Tomorrow they might start by browsing your websites only to end up buying your product on the smart fridge.
To do that, you need to have a future-proof tech stack that will allow you not only to be where your customer is but also to use the best of bread toolset unique to your use case.
We believe that going headless and composable is the way to do it. This approach allows you to model your data any way you want; to use whatever preferred programing language you want for your app or a website; to host your microservices and APIs wherever you want; to serve your content over head(s)/client(s) of your choosing with the use of APIs; to use and easily change any service that fits your needs.
It allows you to focus on the things that mean the most for your business, product/service, and your customers.
START building for FREE with Crystallize or schedule a 1-on-1 demo so we can show you how Crystallize fits your use case.