Omnichannel Marketing Guide for eCommerce
In today's society of continuous technological innovation, consumers expect businesses to have a strong omnichannel strategy: they demand highly relevant and customized interactions across various platforms.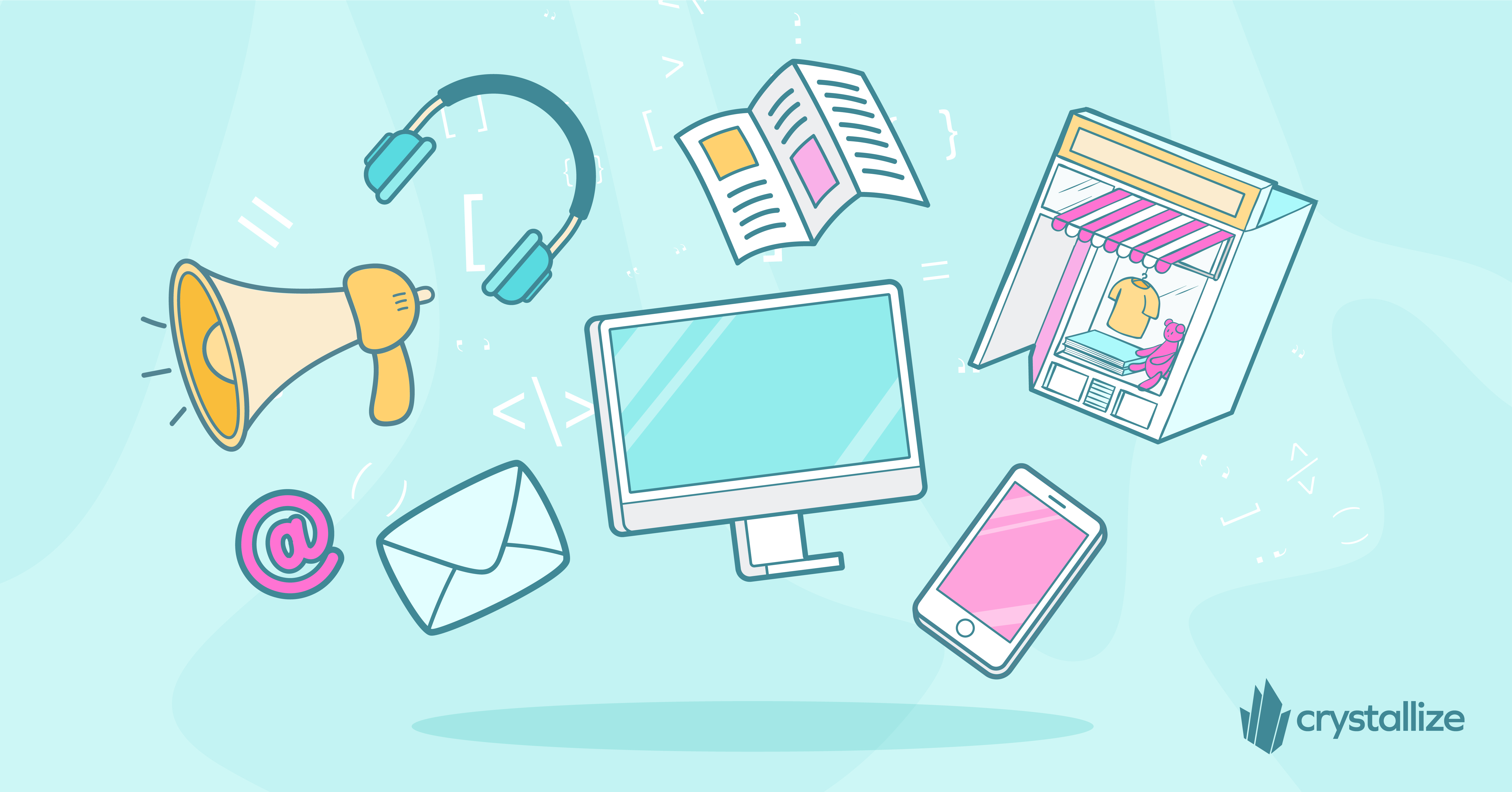 Nowadays, most consumers research and compare products and services for hours before making a purchase. According to one of the more recent studies here, before purchasing in the B2B space, we all typically consume 13 pieces of content.
It's why a brand's omnichannel has never been more important. Consumers like to browse through several different channels before making a purchase, and if you can't offer that, chances are they'll go to someone who can.
Did you know that 89% of customers are retained by companies with omnichannel engagement strategies, compared to 33% for companies with weak omnichannel customer engagement?
Moreover, 91% of customers say they are more likely to buy from brands that provide personalization. Those brands are well-awarded with loyalty in no time.
Consumers' expectations are changing and being where they are has become a necessity.
Savvy businesses have already taken steps in order to improve their effectiveness and efficiency from click to cash because they recognize the significant impact that integrating all digital and physical channels can have on their growth.
If you're thinking of implementing an omnichannel strategy for your business, there is no time like today to get started.
What is Omnichannel Marketing?
Omnichannel marketing refers to the integration and cooperation of the various channels businesses use to interact with consumers. This includes online (website, app, social media, email, SMS, WhatsApp, Viber) and offline channels (retail stores, events, call centers, etc.).
The ultimate goal of an omnichannel marketing strategy is to create a convenient, seamless user experience without any dead ends across all brand channels. Think remarketing ads, it's why they work so well!
Benefits of the Omnichannel Marketing Strategy
So, what are the benefits of going omnichannel for brands? Increased brand awareness, loyalty and ultimately revenue.
Brand Awareness
Being present on multiple channels where your audience hangs out does wonder for brand awareness. Yesterday your main audience might have been on Facebook, today, they are on TikTok. New channels pop up fast, and the audience shifts from one to another.
By being a visible brand across various platforms, you are staying in the eye of your audience and enhancing your chances over your competitors.
Better Customer Experience & Increased Loyalty
Within omnichannel marketing strategy, brands have the opportunity to customize messages for target audiences, and this high level of personalization leads to excellent customer experiences and improved customer loyalty.
A satisfied customer is worth a ton.
Increase in Revenue
Omnichannel marketing helps eCommerce merchants, brands, and retailers meet shoppers wherever they are, resulting in higher sales and improved engagement.
Omnichannel shoppers spend 4% more in-store and 10% more online each time in contrast to single-channel shoppers. And to make a case for omnichannel even better, omnichannel shoppers spend extra money with each additional channel that's available.

Moreover, according to the NRF report, 83% of consumers say convenience while shopping is more important to them now than five years ago, while 97% have left a purchase because of inconvenience.
The secret to nurturing customers throughout their buying activities and engaging them with consistent communication and attention across platforms is omnichannel marketing.
💡Secret Ingredient Between Revenue and User Experience.
User experience can easily make or break businesses. In the speed-obsessed world of today, performance = better user experience.
We all heard the phrase 'every second counts', right? Ever wondered how much it costs, i.e., what revenue faster pages may generate for your online store?
We have a nifty little tool to help you out with that Page Speed ROI Calculator. Have a go at it.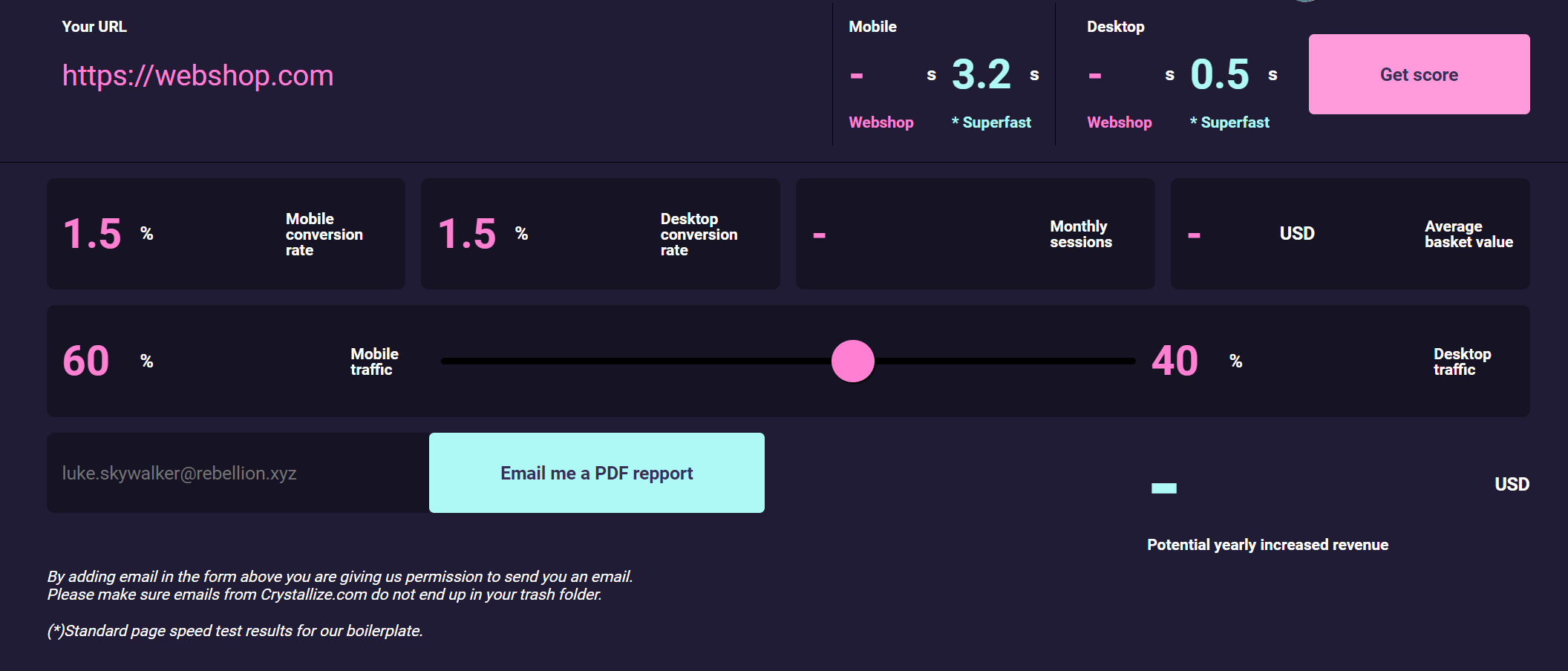 Top 5 Tips for Creating an Omnichannel Marketing Strategy
There are no magic tricks to make a winning omnichannel marketing strategy as it largely depend on your business. But there are some general guidelines you should take in consideration when making one.
#1. Know Your Customer
Creating the perfect omnichannel experience starts with understanding your customer.
It requires observing the types of platforms/channels they shop on most, where they hang out and share experiences, their buying behavior, the challenges they face while shopping, how they interact with your and similar brands at each touchpoint, and the devices they use to shop.
This data will help you to identify the right touch-points, focus on strengthening them and connect them to make it a seamless and customized experience for your customers.
#2. Make Sure You Are Mobile-friendly
Statistics show that 79% of smartphone users have purchased online using their mobile devices in the last six months. It's also noted that 40% of users will go to the competitor after a bad mobile experience.
This is why it's important to keep your website and store ready for different devices, especially mobile, so you don't lose potential customers and sales.
Obvious as this may be it never ceases to amaze us how many businesses fail at this. Don't be that kind of business.
#3. Use Shoppable Posts
Did you know that shoppable posts on social media reduce the steps needed for conversion?
Instead of having to leave Facebook, Instagram, or TikTok to look at or buy your products, with shoppable posts, consumers can simply click on the post or the tag to make a purchase. After buying, they are right there where they left off.
#4. Match Your Content With the Marketing Channel
Each marketing channel is unique and omnichannel marketing is more than just delivering the same message through various channels.
It means making the most out of different channels so that they lead customers down the path that ultimately convinces them to make a purchase. After some time, you should be able to identify the ones best suited for you and your business.
#5. Provide Cross-channel Customer Support
Don't just sell cross-channel but make sure that you also provide cross-channel customer support.
It's useful to have a playbook with numerous different scenarios and problems that might happen, such as complaints or refunds. 
Among many other benefits, good customer support increases conversions and improves the public image.
Omnichannel Marketing Platforms You Can Use
Given the complexity of omnichannel marketing, the right tools can make a big difference in your strategy. And there are many on the market right now. We'll mention a couple we see time and time investing into delivering great omnichannel to their users.
And we start with the most obvious one, Shopify. In addition to being an eCommerce platform, it assists you in developing effective email and social media ad campaigns and covers engagement through every stage of the customer acquisition funnel. 
On top of that, they also help businesses develop personalized experiences for their audience, optimize their sales to generate more revenue, and measure the impact of the marketing campaigns they run.
The CRM platform (Customer Relationship Management) that HubSpot offers is an all-in-one marketing automation tool. It's functional and flexible to fit all your business needs. Whether your focus is to grow sales, increase leads, or improve customer service, HubSpot CRM can do it across every channel
Recently, BigCommerce and Feedonomics have partnered together to create a platform with tools designed to reach more people and drive more sales. You can create seamless experiences that convert across 150+ leading marketplaces, social commerce, and advertising channels.
How Does Headless Play in the Omnichannel Scenario?
Nothing short of awesome (on top of serious ROI numbers). A clear separation of frontend appearance and backend functionality, the core advantage of the headless architecture, is what makes Crystallize the perfect omnichannel commerce solution.
To put this in a real-life perspective, it means that with a headless approach, you can treat each of your channels separately in any way you want it, i.e., pick and choose best of breed stack for every possible channel individually. Build your own React Native App for iOS and Android but rely on Next JS for your website etc.
However, the choice of platform depends on your use case. Versatile as Shopify is, it is not for everyone. Neither is the headless approach. Pick wisely.
The Wrap
Creating and implementing an omnichannel marketing strategy for your business is not simple. Depends on your audience and their expectations, but also your business goals and your ability to shift with your audience.
Having the right tools and the right team on your side certainly helps.
Wonder how Crystallize can help you run, grow and scale your business across different channels?
BOOK a personalized 1-on-1 demo today, and we'll show you what makes Crystallize a powerful product story engine well suited for modern business.
Or, why not SIGN UP for FREE and start building.