This Is How Much Site Speed Affects Google SEO Ranking (With Data) 😳
To get real data on how site speed affects SEO ranking I bought three fresh domains with zero domain authority. Then created the same website that is perfectly SEO optimized on all domains. The only difference between the three sites is page speed. From red, yellow to a perfect green 100-page speed score. The difference in search engine ranking is dramatic. The green page speed ranks nr 1 with a featured snippet in Google for the optimized term in the US, UK, and Norway after 8 weeks. The others do not show up in the first 50 results in Google. That is how much I found site speed affects SEO ranking. Here are the details.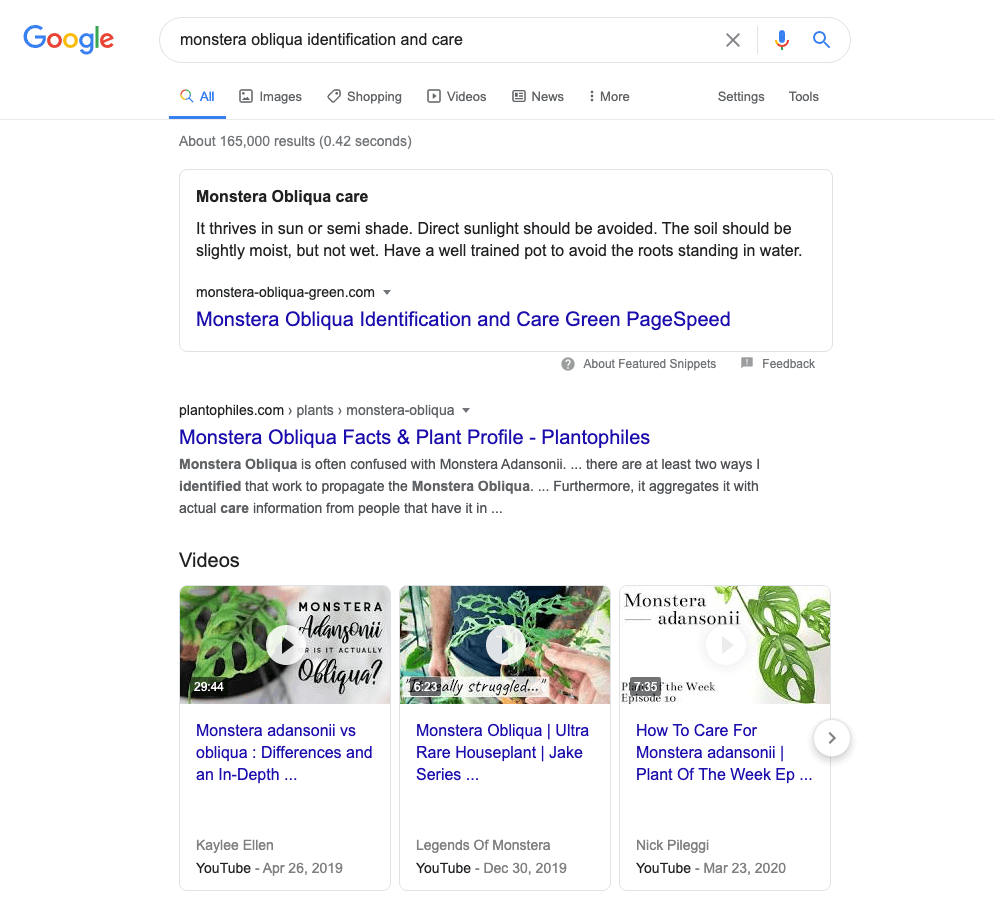 Search engine optimized with page score of 100
For the experiment, I picked a specific search term "Monstera Obliqua identification and care". The site is a one-pager with a few images and a brief description of the identification and care of the plant called Monstera Obliqua.
All sites were optimized in the same way for a perfect SEO score measured with Moz. The domains are Monstera-Obliqua-Red.com, Monstera-Obliqua-Yellow.com, and Monstera-Obliqua-Green.com. The domain name reflects the page speed score to keep it simple.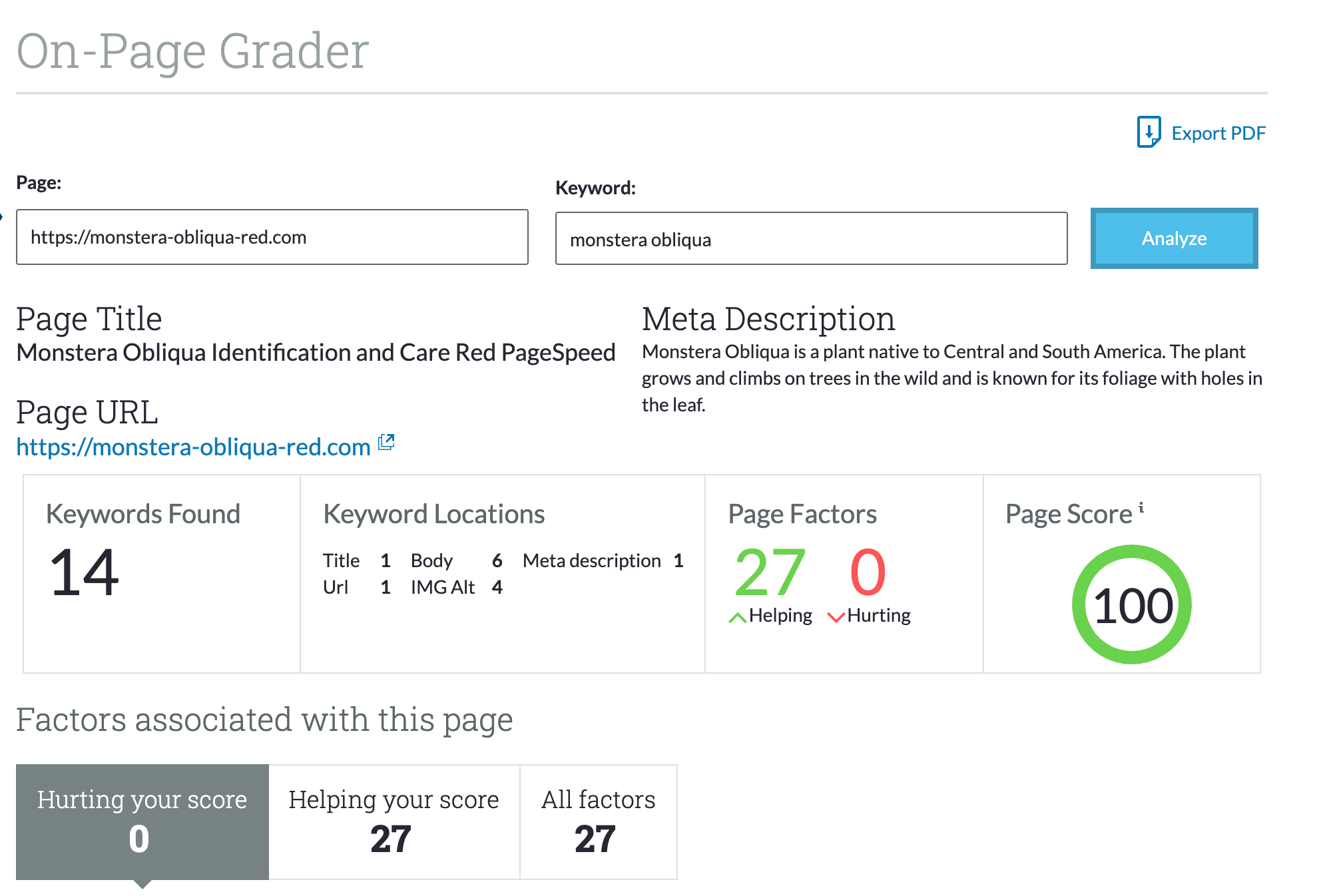 Page speed scores
These websites were optimized for page speed ranking from red, yellow, and the green perfect 100-page speed score. The experiment was to understand how much the site speed factor affects search engine ranking. So I needed a low, medium, and perfect score.
To understand more about the elements of site speed check out the core web vitals which are the metrics used by Google to rank site speed. To make your site fast you can use a JAMStack strategy as a baseline.
Below are the actual page speed scores measured the day I added them to the Google index.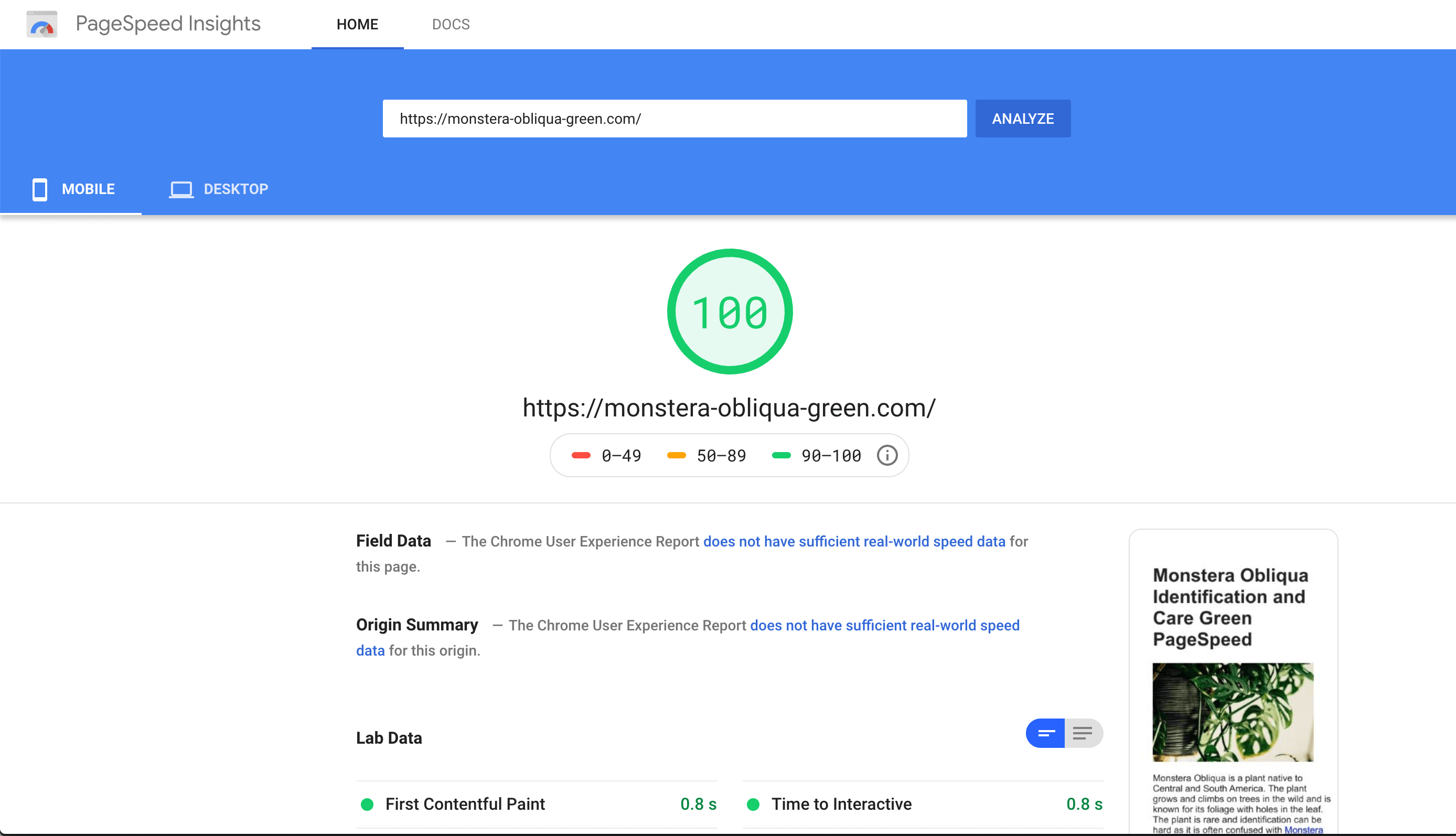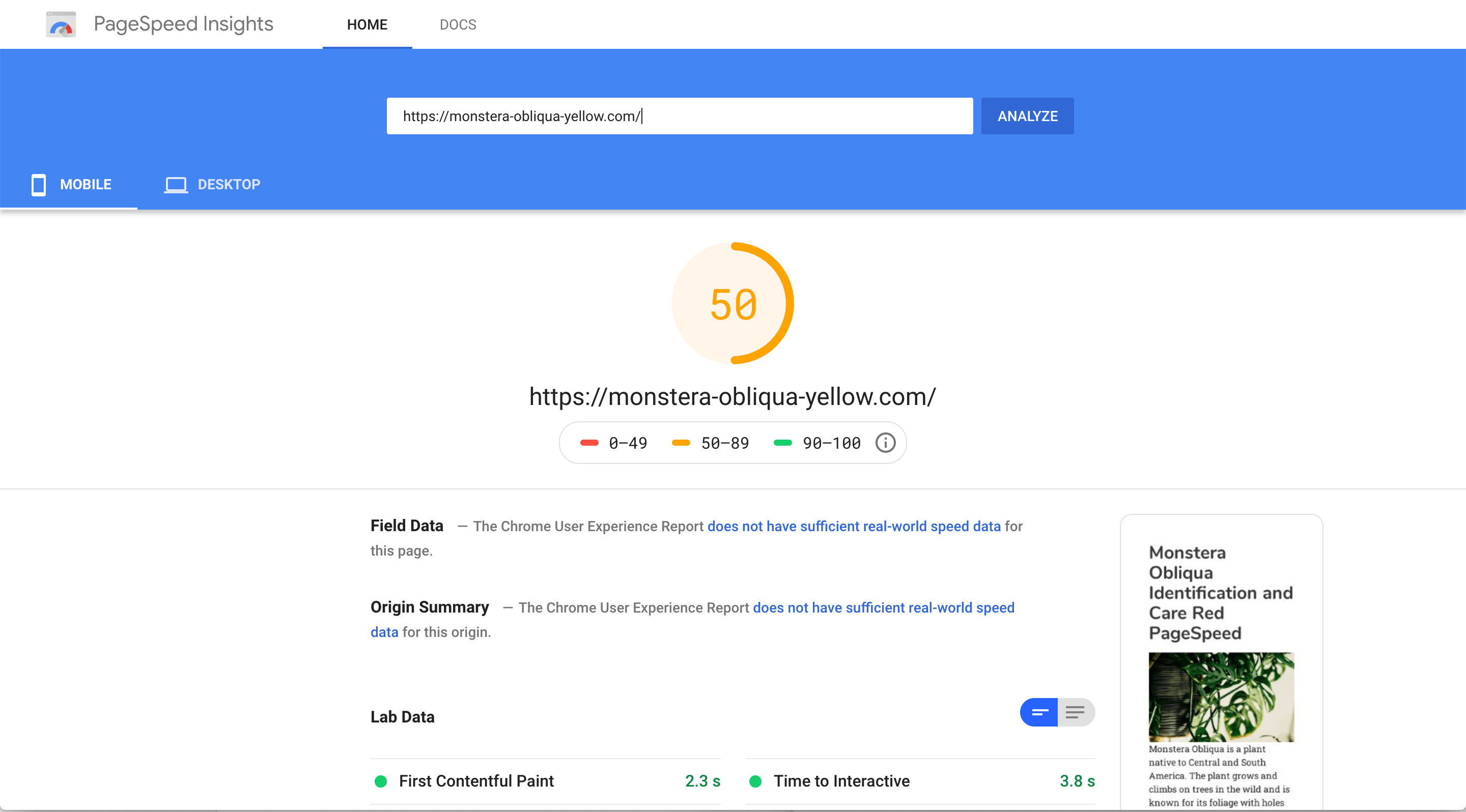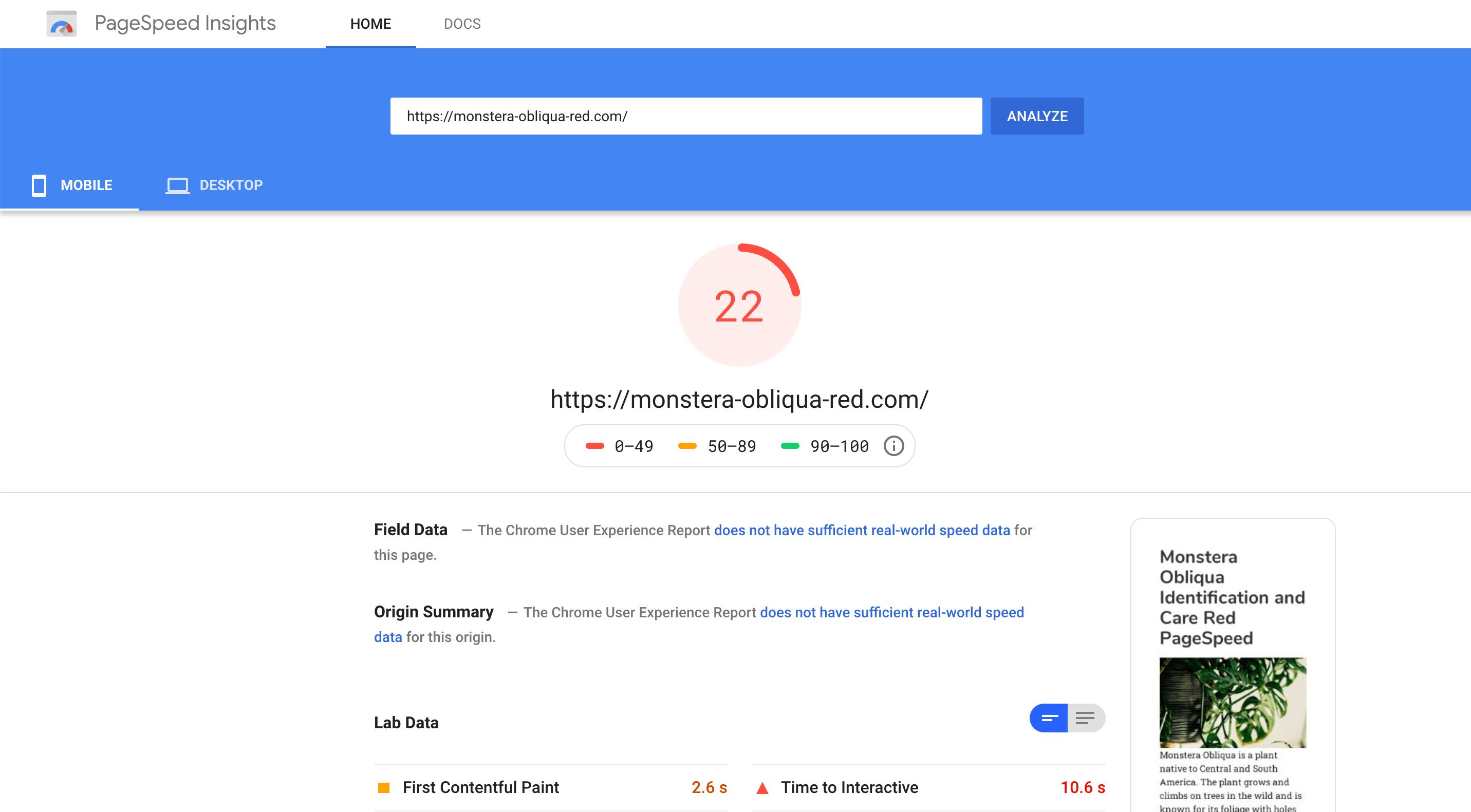 Search engine position after 8 weeks
After 8 weeks the ranking in Google for the optimized term is:
Green: #1 with feature snippet
Yellow: #51+
Red: #51+
The ranking in Google is measured by Moz. Of course, I know that ranking is dynamically updated and continuously changed. But #1 in the US, UK, and NO which are the indexes I checked is quite a statement for how important speed is.
I will continue to watch this experiment but the preliminary results are quite remarkable. Make sure your site is fast, you will get a better SEO ranking.