Page Experience
Page experience is a set of signals that measure how users perceive the experience of interacting with a web page beyond its pure information value.
According to Google, the following signals are essential for delivering a good page experience: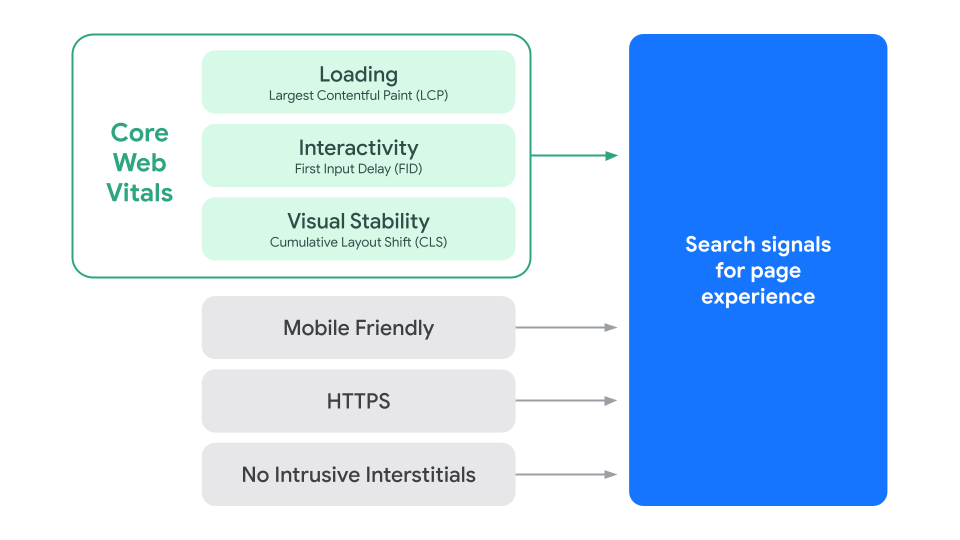 Mobile-friendliness. Use Googles' Mobile-Friendly Test or check your Google Search Console under Enhancements > Mobile Usability if your website/pages are mobile-friendly.
Safe-browsing. To check if there are any safe-browsing issues, use Google Search Console under Security & Manual Actions.
HTTPS, Make sure the website/pages are served over HTTPS as it helps prevent anyone from tampering with the communication between the website and the user's browser. Security comes first.
Intrusive Interstitials. It is not about not using them rather about using them responsibly.
Core Web Vitals. A set of metrics aims to provide you with measurable proxies for Real User Experience/Metrics (RUM). PageSpeed Insights and GTmetrix are excellent tools to measure CWV, among many others.
Importance of Page Experience Signals
While content-related signals outweigh them, page experience signals are all about giving a share of voice to user experience in search algorithms, and we can expect to get even more influence in the future.