What Is PIM?
Today PIM is a whole lot more than a single source of truth for your product information. It is a stepping stone for modern eCommerce businesses.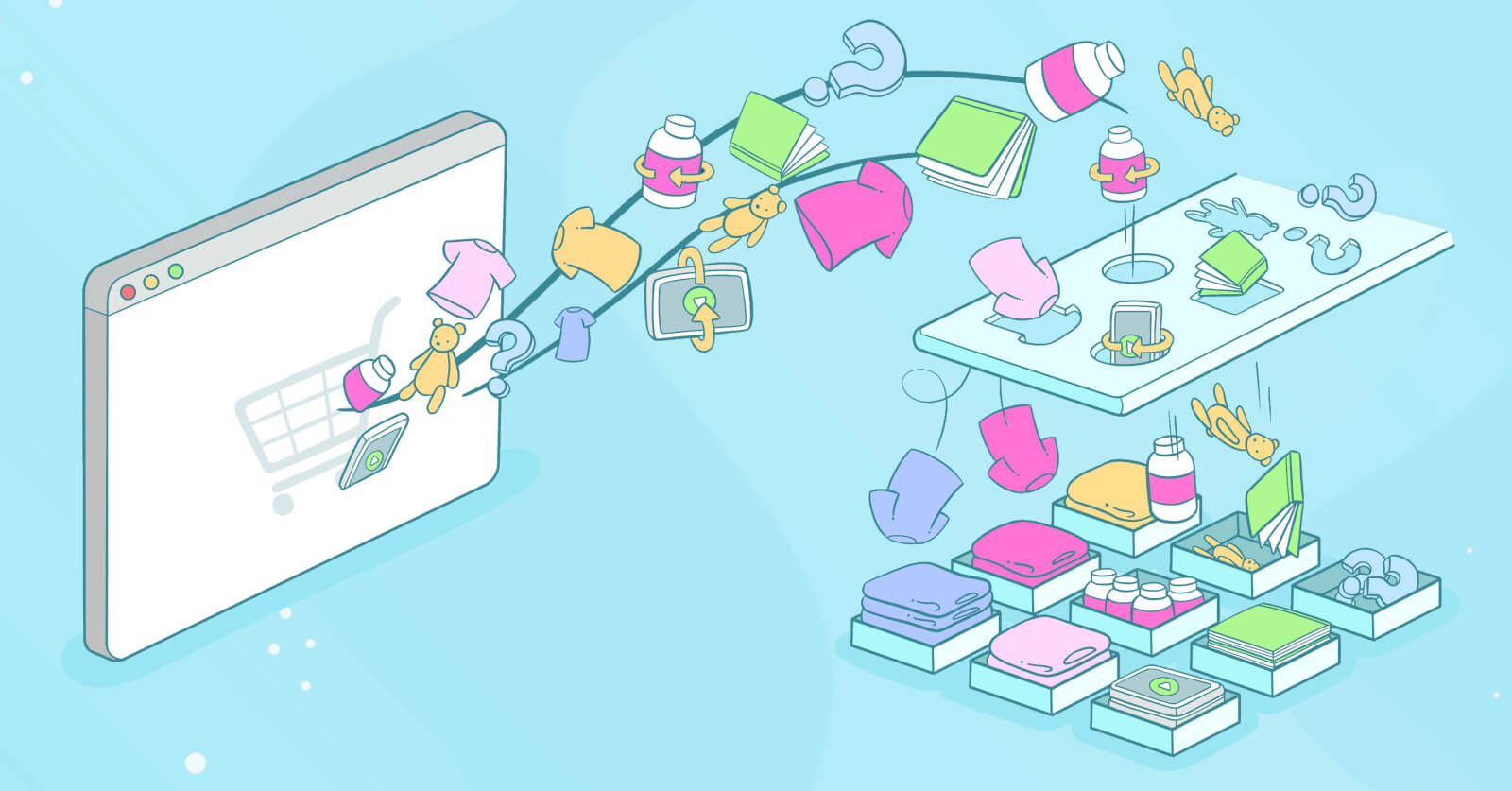 It is easy to get into ecommerce today and incredibly tough to keep the business afloat in the ever-changing and constantly evolving landscape.
With customers increasingly relying on online shopping, these changes will only happen faster in the future. It is estimated that 95% of purchases will be made online by 2040, an adoption rate guaranteed to transform what we know now completely.
With that in mind, delivering better and faster product experiences can give you a competitive advantage over your competitors. For most brands and businesses, that means the ability to mix and match essential product data with anything they might need to market and sell a product.
How do you do that? Arm yourself with the right tool for product information management.
What Is PIM?
Product information management, PIM for short, is where you curate the information required to store, market, and sell products.
Product information data includes technical information, SKU data, supplier data, marketing assets and descriptions, labeling and categorization, ingredients, packaging, etc. Anything you'd find in the product sheet, you'll also find in the PIM.
The PIM is your centralized product information system from which the product data is distributed to all relevant stakeholders, teams, and sales channels. Consider it a central repository that can neutrally feed information about your products to any channel like a webshop, ecommerce App, ERP system, or product catalog.
Companies with thousands of products need PIM, but you should definitely consider getting one even if your offer is smaller, and mainly if your products include lots of customization or localization.
What About Headless PIM?
Modern web development is moving towards a headless approach or headless architecture. Broadly headless is about using different technologies for your projects' front-end and back-end, whether a website, store, or app.
It allows you to use best-of-breed solutions. Each one specialized in one function (PIM, eCommerce, CMS, search, payment, media management, etc.) to deliver unique functionalities and experiences to potential customers.
In that context, a headless PIM solution means that you have a cloud-based service available at the push of a button that scales with your growth.
Why Use a PIM?
So the market is vast, we know this. But, how do you secure your piece of the cake? Have the best product experience, courtesy of PIM.
Product experience ties into your user experience, so it falls into the category of one of the main deciding factors for whether your customers purchase from you or your competitor. 
A great product experience means that your product information will be consistent with your marketing messages. Your cross-selling and upselling efforts will be better directed on every channel you use. Relying on a PIM ensures precisely that. 
In addition, PIM is very time-efficient. Instead of wasting your team's time manually creating, maintaining, and updating the never-ending list of spreadsheets, they will be able to focus on other revenue-making tasks.
Finally, you need PIM to enforce your product information consistency and ensure all stakeholders and relevant teams have the same information and work towards the same goals.
What Kind of Product Information Needs to Be Managed?
PIM essentially manages all product data, and what "all" encompasses will depend on the type of products you sell. Having said that, some of the most common data managed in PIM are:
👉 Key product information - Descriptions, titles, SKUs, suppliers, etc.
👉 Technical specs - Measurements, sizes, materials, ingredients, warranties, etc. 
👉 Taxonomy - Categories, relationships, product tags, etc.
👉 Marketing information  - SEO data, titles, meta descriptions, keywords, buyer personas, etc.
👉 Digital assets - Images, videos, documents, animations, etc. alternatively, you can opt out for a digital asset management solution for handling assets. Read PIM vs. DAM post to understand the differences.
👉 Sales information - Prices, testimonials, reviews, etc.
👉 Channel-specific information - Google categories, Instagram shopping tags, mobile-specific data, assets, etc. 
👉 Localized data - Translations, currency, etc.
Business Benefits from PIM
The single most significant benefit of implementing a PIM is increased revenue. To put it plain and simple, a PIM helps streamline your marketing and sales efforts. 
Because your product data is kept in one place, uniform, and up to date, departments across your company (sales, ecommerce, marketing, support, and development) are perfectly aligned in the sales cycle execution. 
On top of that, your team no longer spends endless time filling in various spreadsheets and making sure everyone gets the correct information. 
All of that works together to produce a great user experience as the best sales-closer ever.
PIM for Product Catalogues
A product catalog is a structured approach to storing product information. You can have different categories of products typically organized in a hierarchical tree by keywords or other semantic groupings. Traditionally when talking about product catalogs, many would think about a printed booklet showing all the products from a company.
Of course, today, you would be more likely to think about a product catalog as a website with all products readily available with navigation and search. Both still apply. In addition, you have new channels such as voice-activated devices like Amazon Alexa for your products.
PIM is used to create product catalogs that show customers what they can buy. You also have everyday use cases typically in B2B, where you look up a product to get all specifications, dimensions, and usage information.
PIM as a Service
A PIM service can be delivered as a traditional piece of software that you could install on a server on-premise or as a Cloud PIM or rather have PIM delivered as a ready-to-use service with a product catalog the customers can directly use. Think of this as a hosted product catalog. Headless PIM is an approach where a PIM system is delivered as an API. Meaning your developers can use the information quickly and make custom presentations and integrations.
PIM at Crystallize
You have heard the phrase content is king, right? What most forget to mention is that content sells as well. To market and sell products today, you'll need an ecommerce and a rich content management solution, i.e., CMS, as well.
At Crystallize, we handle all the content you need to market and sell your products in any channel. Traditionally, this is placed in a PIM and a CMS, but it is two sides of the same story for us. You need both structured product data and rich marketing content when telling product stories, which is the Crystallize approach.
Click here to learn more about PIM in Crystallize.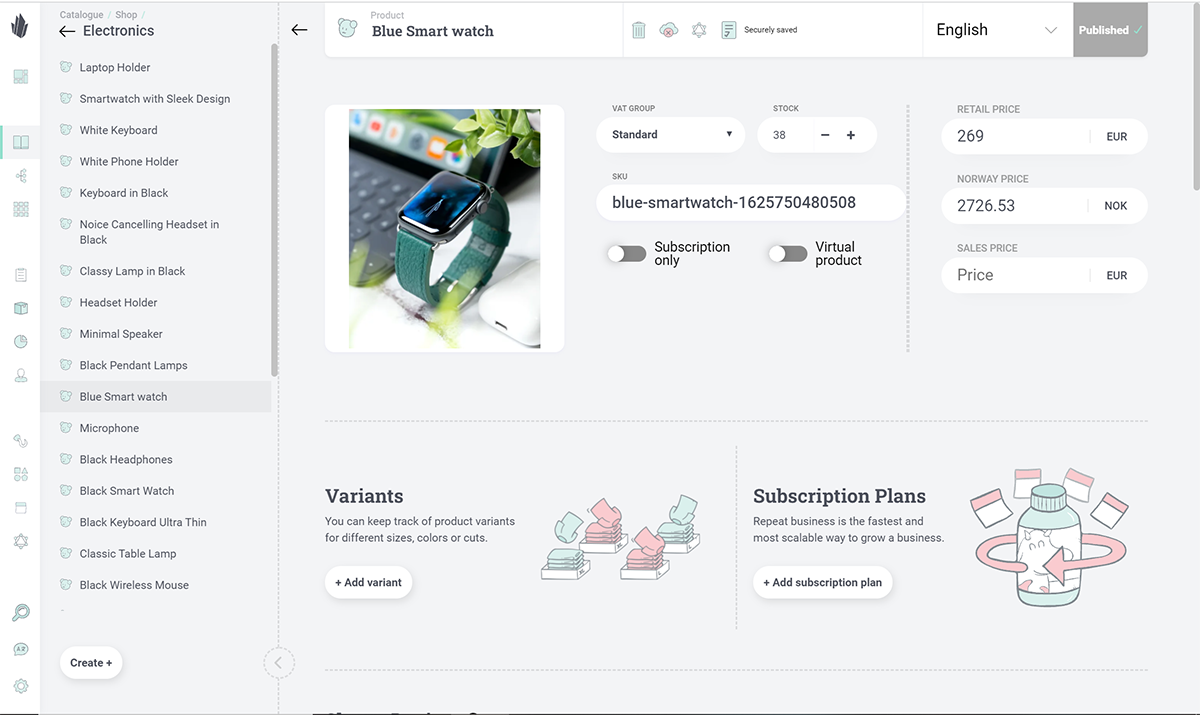 How to Choose the Right PIM Solution?
Start by defining your main pain points. What are the biggest problems that a PIM would help you solve? Is it to free up time for your team? Is it to speed up the time-to-market of new products? Is it to easily and quickly scale your eCommerce business? 
By doing this, your search for a suitable PIM will be better directed, and whichever one you choose will help deliver on your KPIs. 
Don't forget to consult your tech team and talk about your current tech infrastructure. You should strive to get a full integration, where the platforms you use can directly connect to the PIM. This is especially true if you wish to go headless. 
Once you have those requirements pinned down, choosing your PIM will be fairly simple - just like your product management after you implement it 😉
It Is Not Just About Product Information Management
The modern consumer does a lot of research online before making a purchasing decision. No doubt product information is crucial to purchasing decisions, but it's not just about that.
The ability to provide your potential customers with rich and engaging product storytelling across any and all touchpoint in their journey is a competitive advantage, a slight nudge in your direction if you will, that will help you gain those customers over your competitors.
START building your product story engine with Crystallize or schedule a 1-on-1 demo so we can show you how Crystallize fits your use case.