PIM vs. eCommerce
Product Information Management (PIM) is the key to eCommerce success.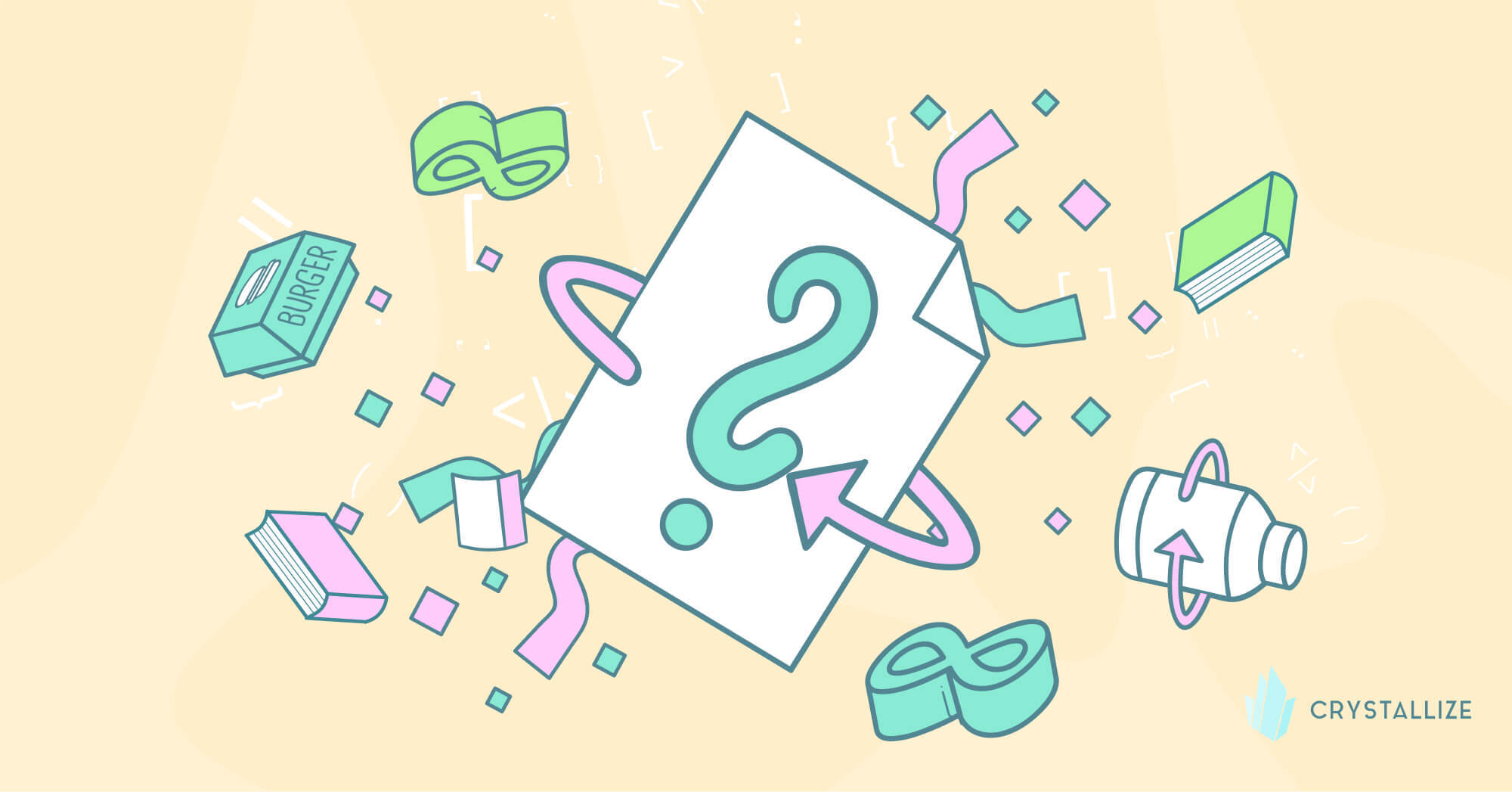 For the last ten years, It seems like every day someone proclaims that it's the golden age of eCommerce. The thing is, none of them were wrong. 
eCommerce has been on a constant rise in the last decade, exploding in 2020 due to the global pandemic and stay-at-home mandates. In 2020, consumers spent $791.70 billion online with U.S. retailers, up 32.4% from $598.02 billion the previous year.
This market has never been larger, and the same can be said for competition. It's why it's never been more critical to ensure you deliver the best experience for your users and stand out among your competitors. 
That's where Product Information Management or PIM comes in. It helps drive your product experience to the next level for your employees and users.
Let me explain.
Product Information Management (PIM)
We already talked about what is PIM (click the link, go jug your memory a bit). Here let me just say that PIM helps manage, maintain and distribute product information across your company from one centralized system. 
Precisely what constitutes product data in your company will depend on your products and where and how you sell them. For many, product data would include technical information like SKU data, measurements, labeling and categorization, packaging, localization, customization options, etc, but also marketing assets such as descriptions, product stories, images or videos (you may opt-out for digital assets management system for these), and anything else that you may find in your product sheet or as a marketing strategy requirement.
All this data is then distributed from the PIM to all relevant platforms, teams, and channels, saving everyone valuable time and ensuring data accuracy across platforms.
Note.
As you can see, there is no actual VS. between the two (PIM and eCommerce). Having a reliable PIM backing your online store helps grow and optimize it better. Having Crystallize PIM also means fewer integrations and systems in your setup.
How Does an eCommerce Business Benefit from a PIM?
If you're an eCommerce business, you're probably spending a lot of time trying to streamline your marketing and sales activities. A PIM significantly helps by enabling an excellent product experience that drives a frictionless user experience, time efficiency, and easy multi-channel scaling. 
👌 Excellent Product Experience
A PIM enables consistency in your marketing and sales messages, in turn providing a great product experience for your users - and this is major. 84% of customers say that a company's experience is as necessary as its product or service.
Let me ask you this: how many times have you seen one product price, only to see that the price is higher when you're about to check out? How many times have you seen a discount offer that has expired, although not all channels have been edited to reflect this?
In these cases, users are highly disappointed, and the likelihood of purchase dramatically decreases. Well, PIM ensures this doesn't happen. 
With a PIM, you only need to update the product information once before that change is reflected on every channel you may use. And just like that, you have top-notch product experience. 
👌 Time Efficiency 
In the above paragraph, the words you only need to update the product information ONCE may stick out and with good reason. If you aren't using a PIM yet, you're most likely relying on an endless amount of Excel sheets that you use for product information. 
You also know how time-consuming it is to create, maintain, update and distribute those sheets manually across your company. Sheets aside, you then also have to make sure the information available on all sales channels you're using is up to date. One simple edit may mean a whole day of work for your team. 
On the other hand, a PIM helps centralize your product information in one place so that all stakeholders and relevant teams have the correct information. In turn, this also frees up their time to work on other revenue-building activities instead of managing product information. 
👌 Easy Multi-channel Scaling 
PIM enables accessible multi-channel presence and scaling by distributing the correct product information to all of your channels instead of uploading and maintaining everything manually. The same goes for localization. It all comes from one centralized place. 
Additionally, the time to market for new products will be significantly reduced. 
Finally, getting everyone up to speed will be considerably easier when you onboard new suppliers, distributors, other partners, or even new employees.
Example.
Have a look at the product page of our product storytelling eCommerce boilerplate built with Remix (forget the awesomeness of the Remix as a frontend solution here for a minute and concentrate on PIM possibilities).
As you can see the beautiful Strawberry massacre page is filled with both tech and marketing info (price, calories data, description, images videos, etc) taken from the single source of truth ie product page in Crystallize PIM. The same data you use any way you want depending on the channel or a screen you share your data on.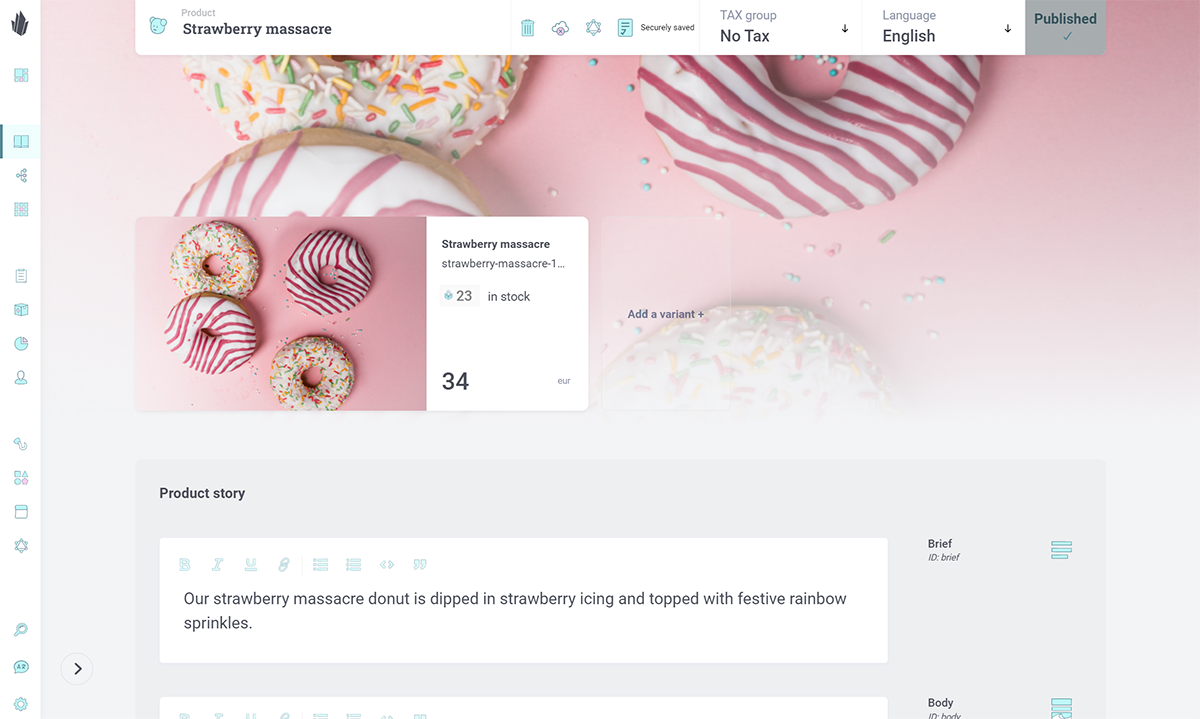 When Does Your Business Need a PIM?
Just about every eCommerce business needs a PIM. But let's say that as the following factors gain importance, the necessity for a PIM grows ever stronger. 
Any business with a complex product offering, with many products or with products that have many attributes, would enormously benefit from a PIM. Any company that sells internationally, and wants to localize its product data or product offering, would strongly benefit from a PIM. Any business that uses multiple sales channels would benefit strongly from a PIM. 
Businesses who're looking to speed up product launches, improve their user experience and cut down on complaints and returns, increase the time efficiency of their marketing and sales teams, take their eCommerce internationally or open new channels, and ultimately increase their revenue, would strongly benefit from a PIM. 
On the other hand, if you're working with a relatively small catalog of products that you sell in one location and through a single channel, a PIM would be overkill.
Where to Start with PIM Implementation?
So, where should you start with PIM implementation? How do you pick the best solution? 
First, define your main KPIs, gather your tech team, and list the most famous traditional and headless PIM solutions (Crystallize included, of course).
Go through the list with them, and check whether these solutions are compatible with your current tech stack. Then go through the list of the remaining tools, and establish that the PIM solution supports features that will be crucial in you reaching your KPIs.
Finally, check your business growth plan and ensure that the PIM solution of your choice can support this growth.
Are you looking to shift your business to modern stack and headless architecture? We can help.
Set up a personal 1-on-1 Crystallize demo, tailor-made to your use case, or, why not, SIGN UP for FREE and get the unparalleled level of support from our team to help you get going.