Videos Component
The videos component allows you to upload multiple videos that are automatically transcoded for fast streaming delivery.
The videos component allows you upload any number of videos. Supported video file formats are MOV, MP4, and MKV. Once a video is uploaded, Crystallize transcodes it into different bitrates and sizes for fast delivery on different bandwidths and devices. These files are then published to a global content delivery network (CDN).
Generates media presentation description (MPD)
Generates m3u8 playlist files
When adding this component to a shape, specify a name (required) and description (optional) indicative of the sort of content you wish for it to contain. This description will be visible to those who build content based off of this shape.
Video names are translatable, meaning you can store different values for each language set up within your tenant. When editing an item, use the Language drop-down menu at the top of the screen to switch between translations. Refer to our Configuring Languages page for more information.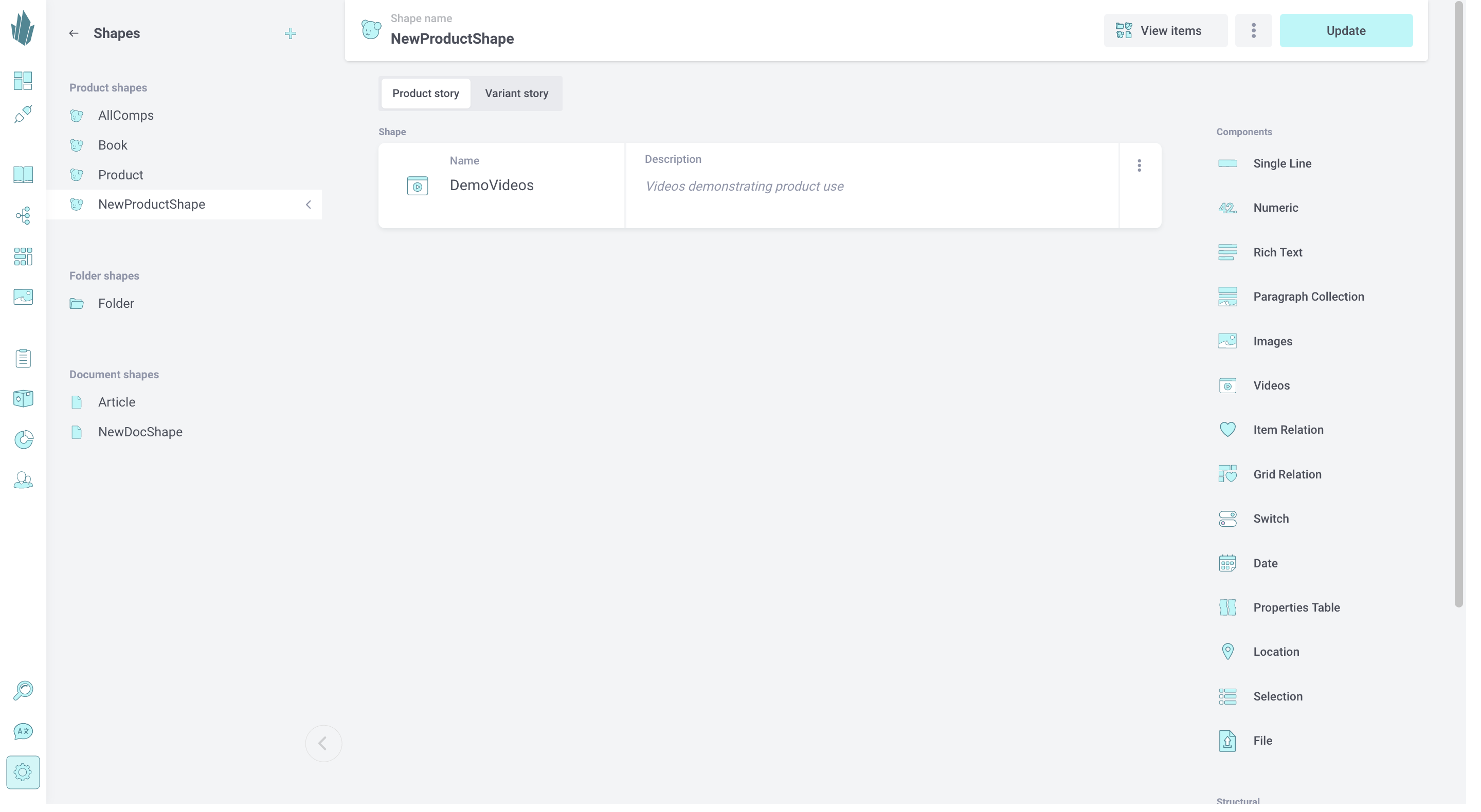 To add videos to this component as an editorial user, either drag and drop them onto the component, or click the "Drag and drop videos" prompt to browse your file system.
Once added, you can click and drag on video thumbnails to reorder them as desired. When you hover over a video thumbnail, you'll see several options. The pencil icon in the top-right corner lets you input a video title and add image thumbnail(s). The red X in the top right allows you to remove the video from the component.