Semantic Product Relations
Examples of semantic product relations are:
Related products
Related articles and blog posts
Links to manufacturers' websites
When adding this component to a shape, specify a name (required) and description (optional) indicative of the sort of content you wish for it to contain. This description will be visible to those who build content based off of this shape.
Optionally, you can also specify:
A min/max number of items that must be added to the component.
Accepted shape(s). Only items built from these shapes can be added to the component.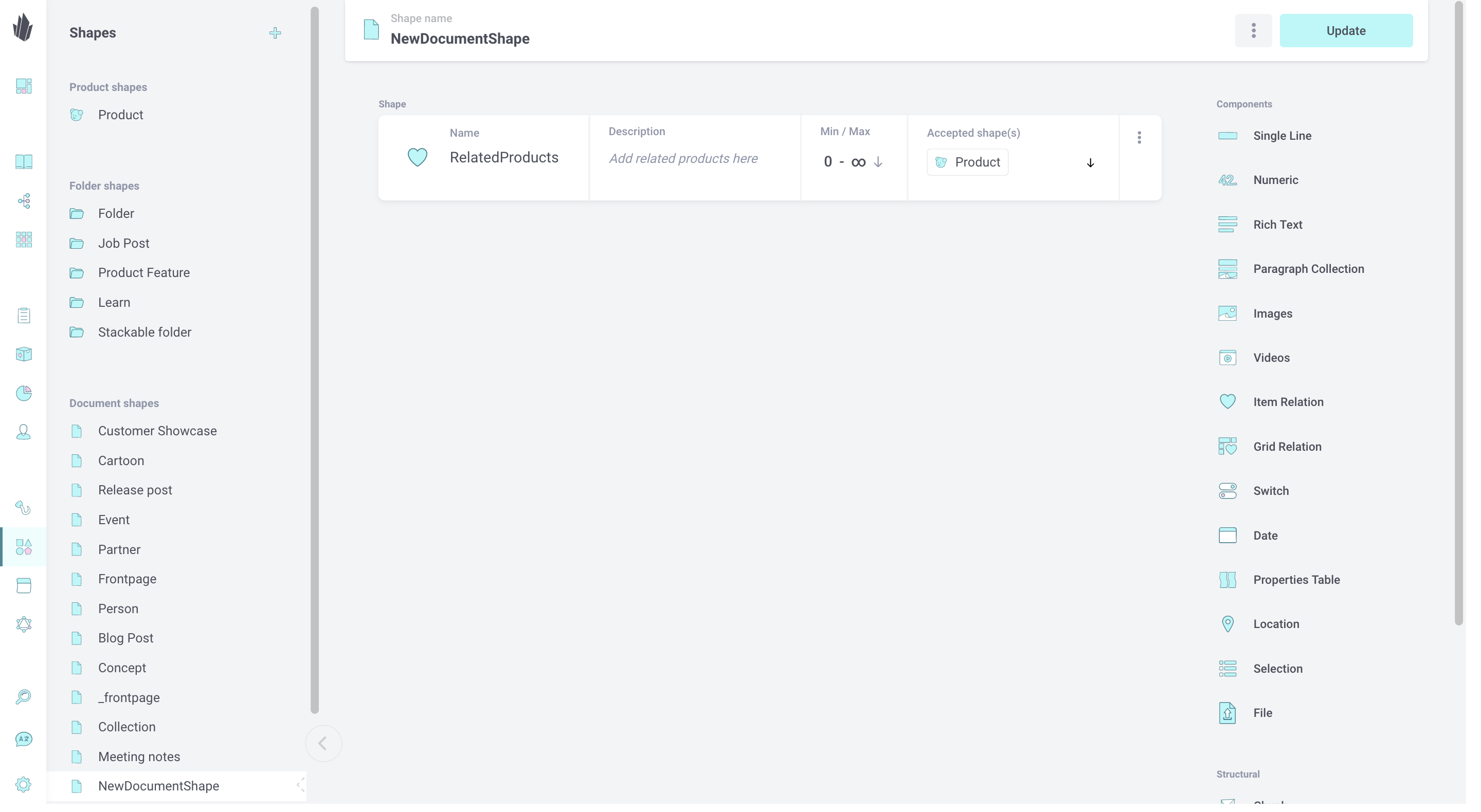 When creating new content, you'll be able to click and drag related items from the catalogue into this component.