Here are some examples of when the item relation component may be useful:
Linking to related products
Creating product/accessory bundles
Linking to related articles and blog posts (documents)
Linking to manufacturers' websites
When adding this component to a shape, specify a name (required) and description (optional) indicative of the sort of content you wish for it to contain. This description will be visible to those who build content based off of this shape.
Optionally, you can also specify:
A min/max number of items (products, documents, or folders) that must be added to the component. The maximum number of items allowed is 75.
A min/max number of SKUs (product variants) that must be added to the component. The maximum number of SKUs allowed is 75.
Accepted shape(s). Only items built from these shapes can be added to the component.
A Quickselect folder: a folder from your catalogue that will be used to offer a set of choices to the content editor. Click the Open catalogue button, browse to the desired folder in the left-hand panel, then drag and drop it onto the component.
If your tenant has multiple languages, the item relation component will link to/show the appropriate item translations for each language. For more information, read our page on Configuring Languages.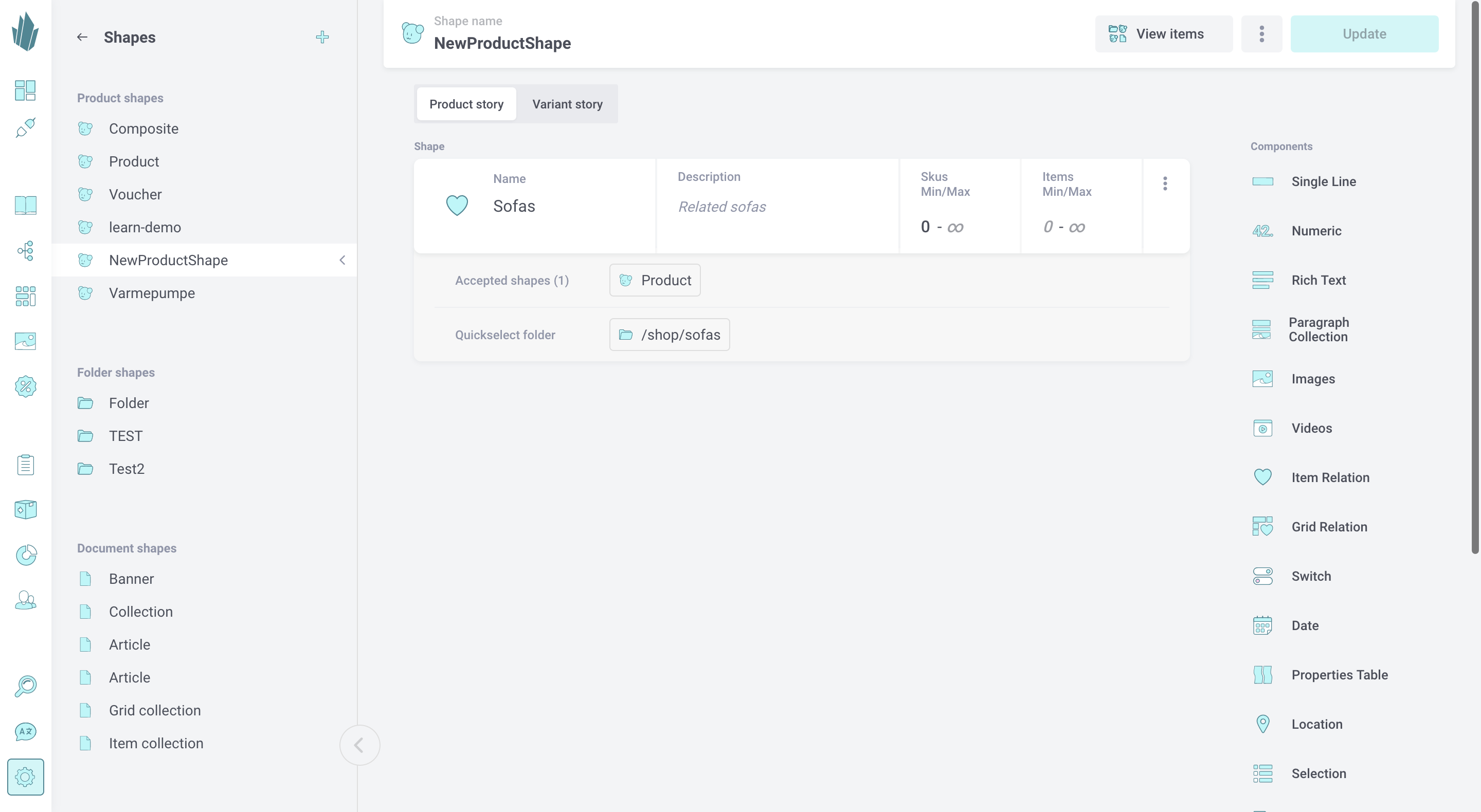 When adding content to this component, you can click on the Items and SKUs labels to switch between adding items (products, documents, and folders) and SKUs (product variants). The items that you drag and drop from the catalogue will be added to the component as long as all shape and min/max requirements are met. When you drag a product onto the SKUs section, you'll be prompted to choose specific product variant(s) to add.
Once items and product variants have been added, you can drag and drop to reorder them as desired. You can also click the action button (…) beside any variant to browse to the product in the catalogue, add more variants from the same product, or to remove the variant.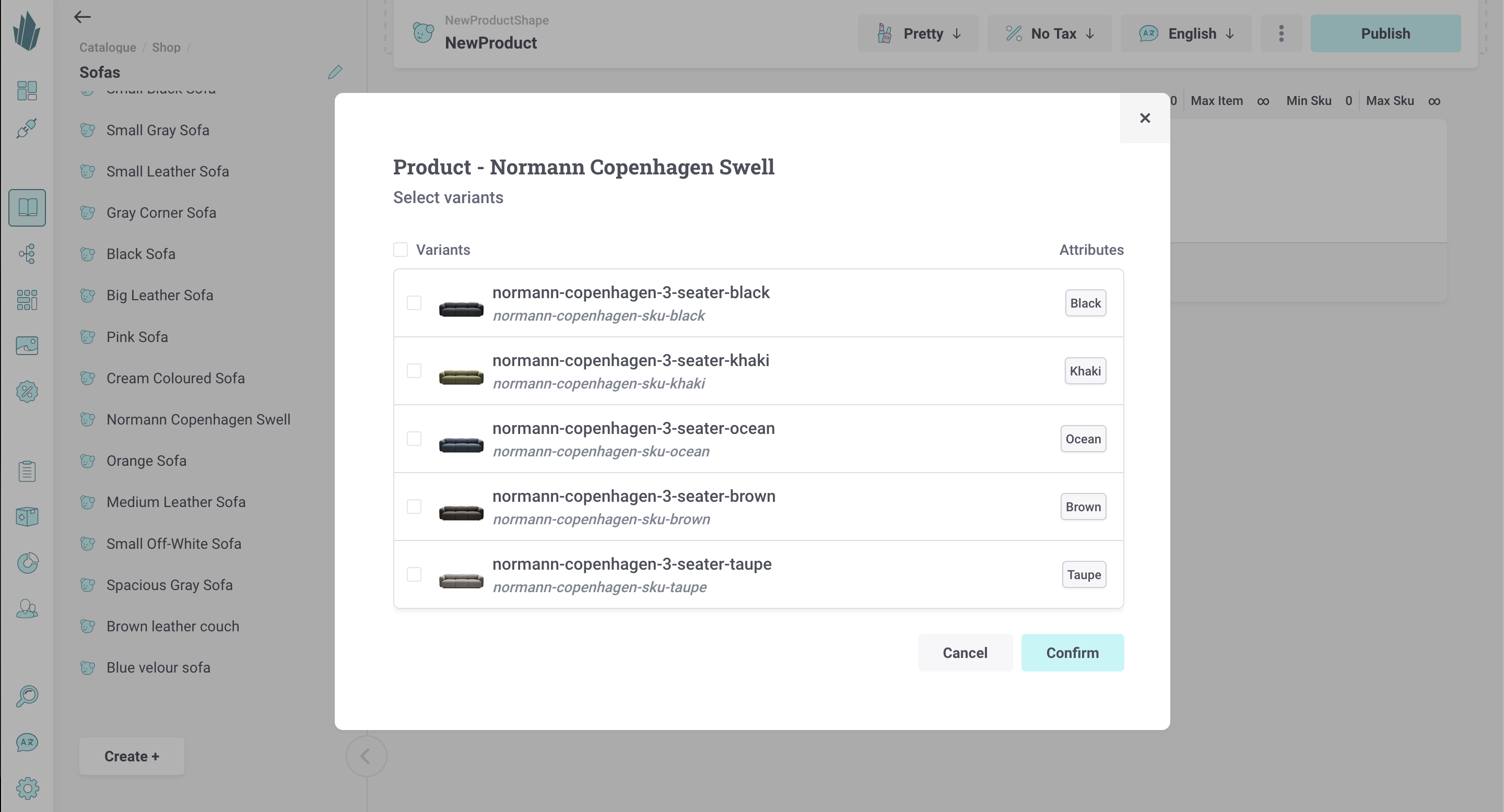 If a Quickselect folder was specified, you'll see the folder's contents either listed side by side (if there are fewer than 8 items) or in a drop-down accessible by clicking into the search tool (if there are more than 8 items), as long as the folder contents match any accepted shape(s) specified. You may click on these options to easily add them to the component without having to browse through the catalogue for them. However, you're not limited to these items. You may still add any items from the catalogue as long as they satisfy any shape or min/max requirements specified.
To remove an item from the component, hover over it, then click on the X in the top-right corner.