Paragraph Collection Component
Paragraph collection components are used for repeating paragraphs with dedicated titles, rich text, and any number of images or videos.
The paragraph collection is a very versatile component. It has all the same formatting options as the rich text component, with the following additional features:
Repeatability. When you're creating new content, you can keep adding paragraph boxes as needed to support a long-format document like an article or blog post. Once paragraphs have been added, they can be reordered or deleted.
Initial titles (optional). You can easily offset your paragraph headers with titles, if you have any. You can also leave them blank if you don't.
Media (optional). You can attach images and videos to the end of each paragraph. The media is uploaded to our content delivery network (CDN).
When adding this component to a shape, specify a name (required) and description (optional) indicative of the sort of content you wish for it to contain. This description will be visible to those who build content based off of this shape.
This component is translatable, meaning you can store different values for each language set up within your tenant. When editing an item, use the Language drop-down menu at the top of the screen to switch between translations. Refer to our Configuring Languages page for more information.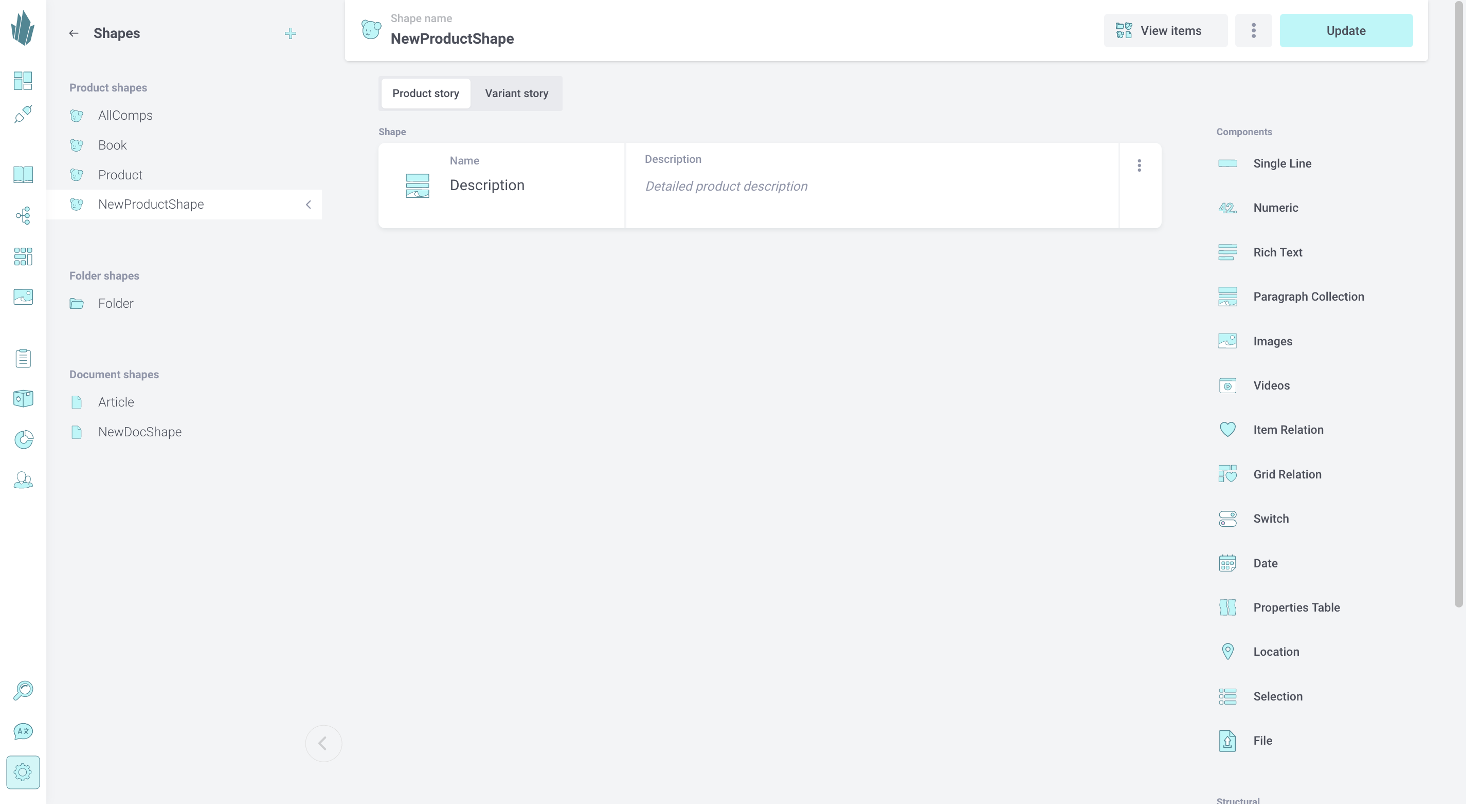 When adding content to this component, you can click the plus sign button (+) to add paragraphs as needed. Add titles or leave them blank as desired. There are buttons along the top of each paragraph for formatting options (bold, italic, underline, hyperlink, bullet list, ordered list, code block, blockquote). At the top right of each paragraph is a red X you can click to delete the paragraph.
Within each paragraph, you can undo/redo changes using CTRL+Z and Shift+CTRL+Z on your keyboard.
There are multiple ways to add videos and images to a paragraph:
Drag and drop them from your machine onto the paragraph.
Click the Click here or drop to add images or videos prompt to browse your file system.
(images only) Magic Paste images from elsewhere in your tenant.
Once added, you can click and drag on image/video thumbnails to reorder them as desired. When you hover over an image or video thumbnail, you'll see several options. For images, the icon in the bottom-left corner allows you to add the image to the Magic Paste lightbox. The pencil icon in the top-right corner lets you access metadata options including titles, alt text, and thumbnails. The red X in the top right allows you to remove the image/video from the paragraph.
The Reorder Paragraphs button will be found at the bottom-right of the paragraph collection. Clicking this button collapses all of the paragraphs, showing only their titles. You can then click and drag on them to put them in a different order. Click the Reorder Paragraphs button again to expand the paragraphs once more.