Magic Image Pasting
Magic Paste allows you to easily add images to your product variants, wherever you happen to find them. If you can copy the image to your clipboard, you can paste it into Crystallize.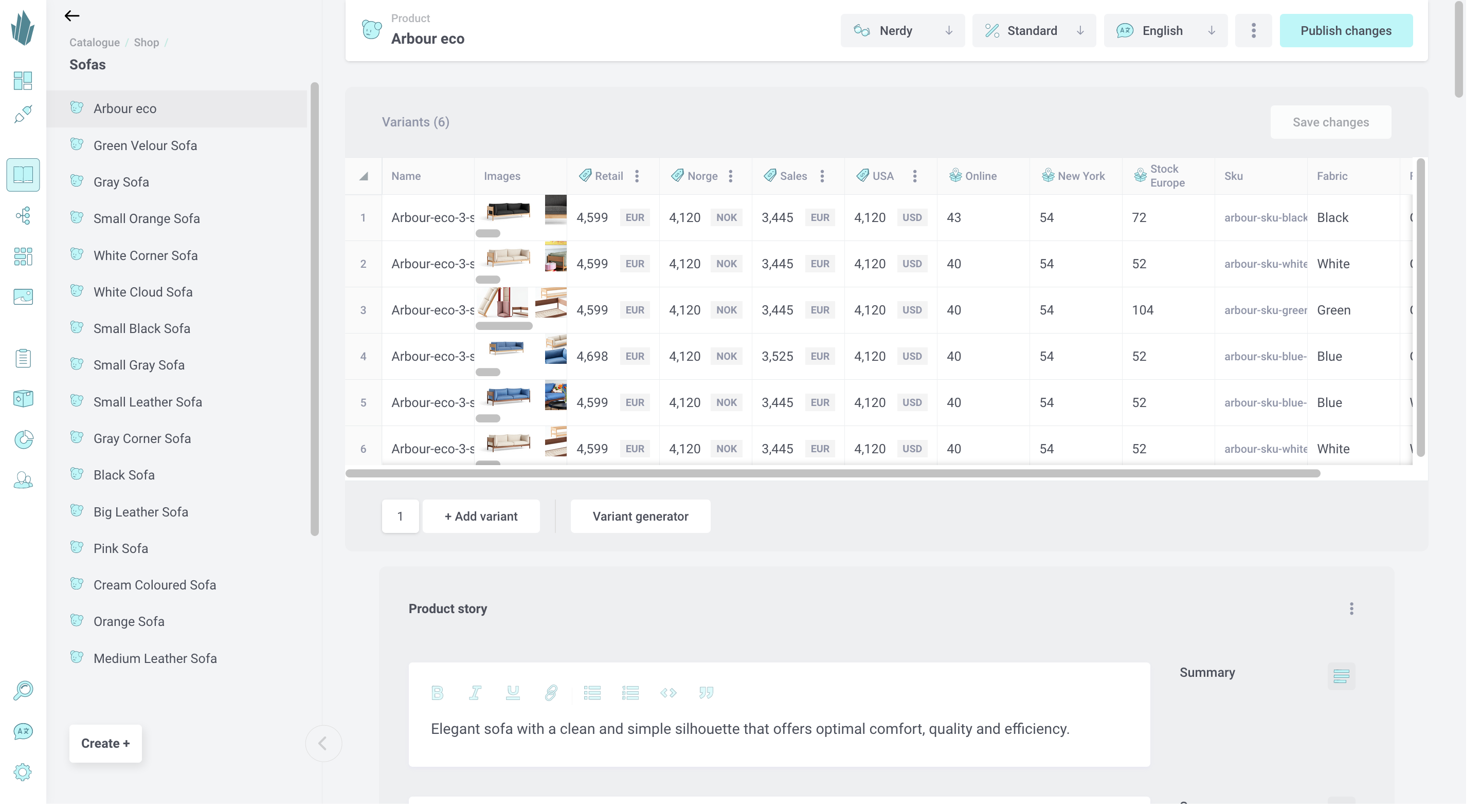 Here, there are two ways of inserting images:
Single-click a given cell, and you will replace its content.
Double-click a cell, and you'll enter the edit mode where you can add or remove images.
The way you copy the image determines how you should paste it in:
Copy the image. If you copy an image from your device or the Internet, you can paste it into Nerdy View using the double-click method as described above. This is the correct way of pasting the image. The single-click method won't work.
Copy the image URL/address. This method will work both ways. You can select the cell and paste the image URL or double-click and paste the image URL.
Once images have been added to the spreadsheet, you can highlight one or more Images cells, then click and drag on the square in the bottom right corner to copy those images into multiple rows. 
Images will automatically be stored to your tenant if they don't already exist there, no action required on your part. If an image is already part of your tenant, e.g. you're copying an image URL from another of your products, Crystallize will use a reference to the image rather than re-uploading it.
If you run into any issues, remember that you can use CTRL+Z and Shift+CTRL+Z in Nerdy View to undo and redo changes. Also remember to use the Save changes button to preserve your work!