Core Web Vitals
Core web vitals is a set of metrics to measure the quality of user experience on a website by quantifying the core web vital metrics. The metrics is defined by Google as the three most important metrics to measure quality of user experience.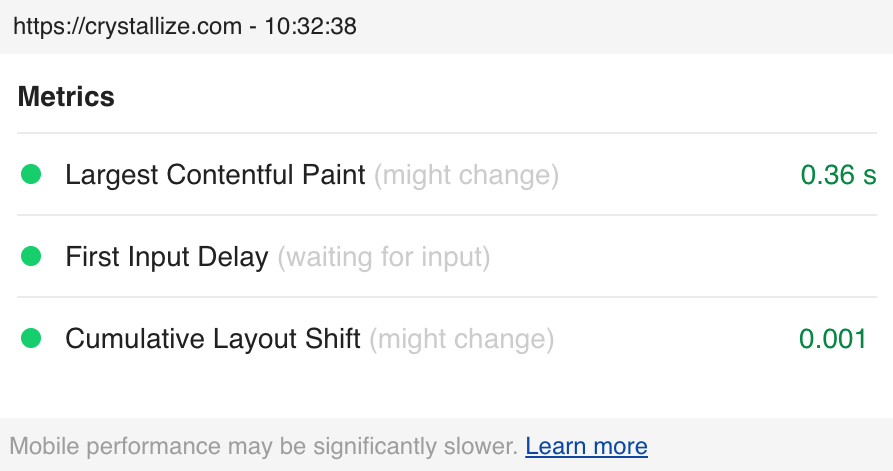 The core web vitals metrics
The three core web vitals metrics are Largest contentful paint, first input delay and cumulative layout shift. These metrics measure the loading, interactivity and visual stability of the webpage.
Largest Contentful Paint, LCP

: measures loading performance with the perceived time the main content of the page is likely loaded content. Should be less than 2.5s

First Input Delay, FID

: measures interactivity. The time it takes before the user can provide input. Should be under 100ms.

Cumulative Layout Shift, CLS

: measures visual stability. The layout should be as visually stable and keep a CLS of less than 0.1.
Measuring core web vitals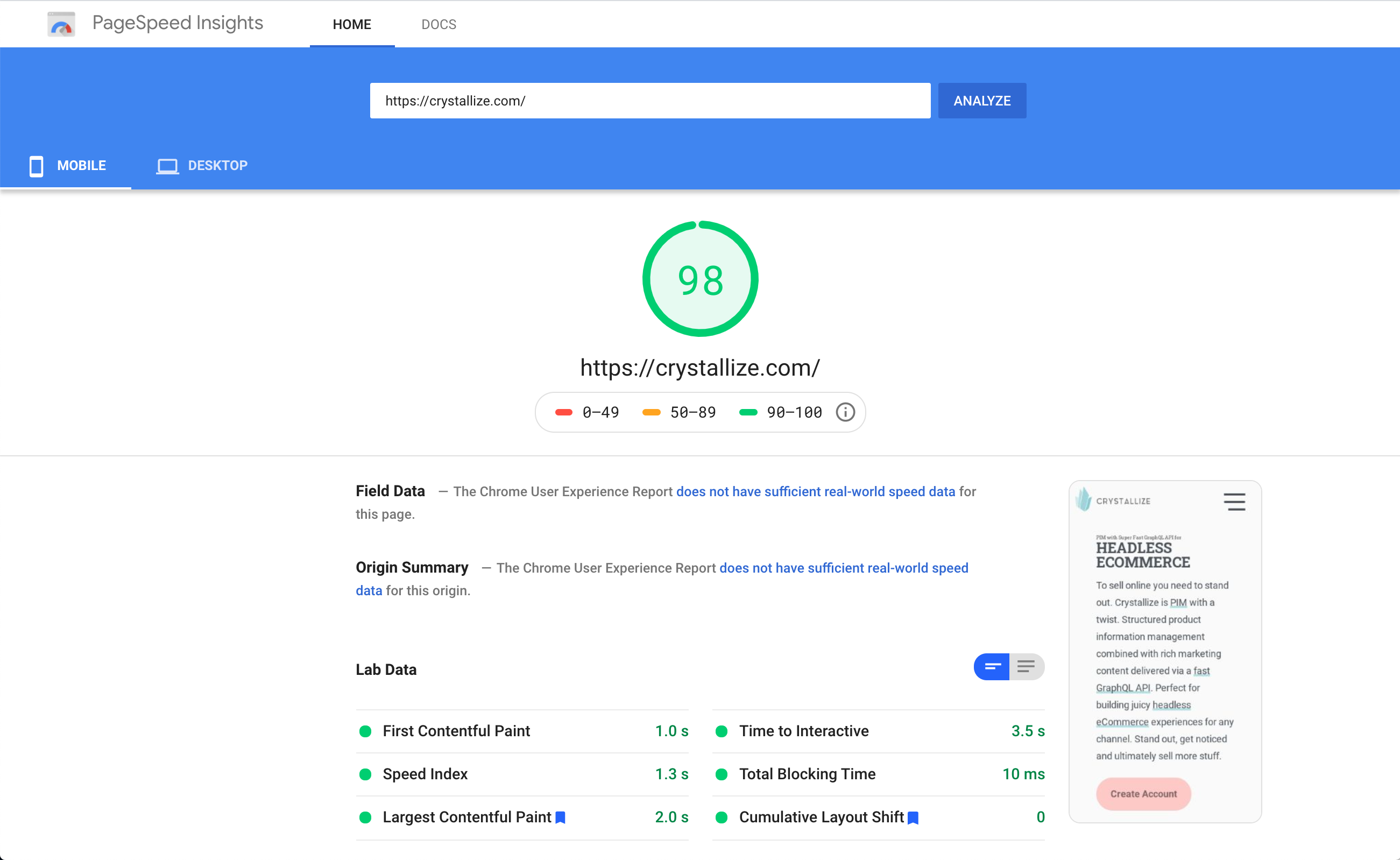 Measuring global site performance
When optimizing for site speed it is important to measure the performance from different locations globally. Lighthouse metrics is a great tool for doing so. It measures the site speed from six different locations giving you a good overview of the site performance from around the globe.