Black Friday eCommerce Should not Mean Waiting in Line
Black Friday is here again and people are shopping online like never before. However, there is a new trend in more and more online stores: queuing. Wait: you are shopping online and have to wait in line for up to one hour. Simply poor customer experience. This makes no sense and is definitely not good for conversion. The reason for waiting in line is due to many online stores are running outdated technology that simply does not scale like Elkjøp here in Norway or Jeffree Star.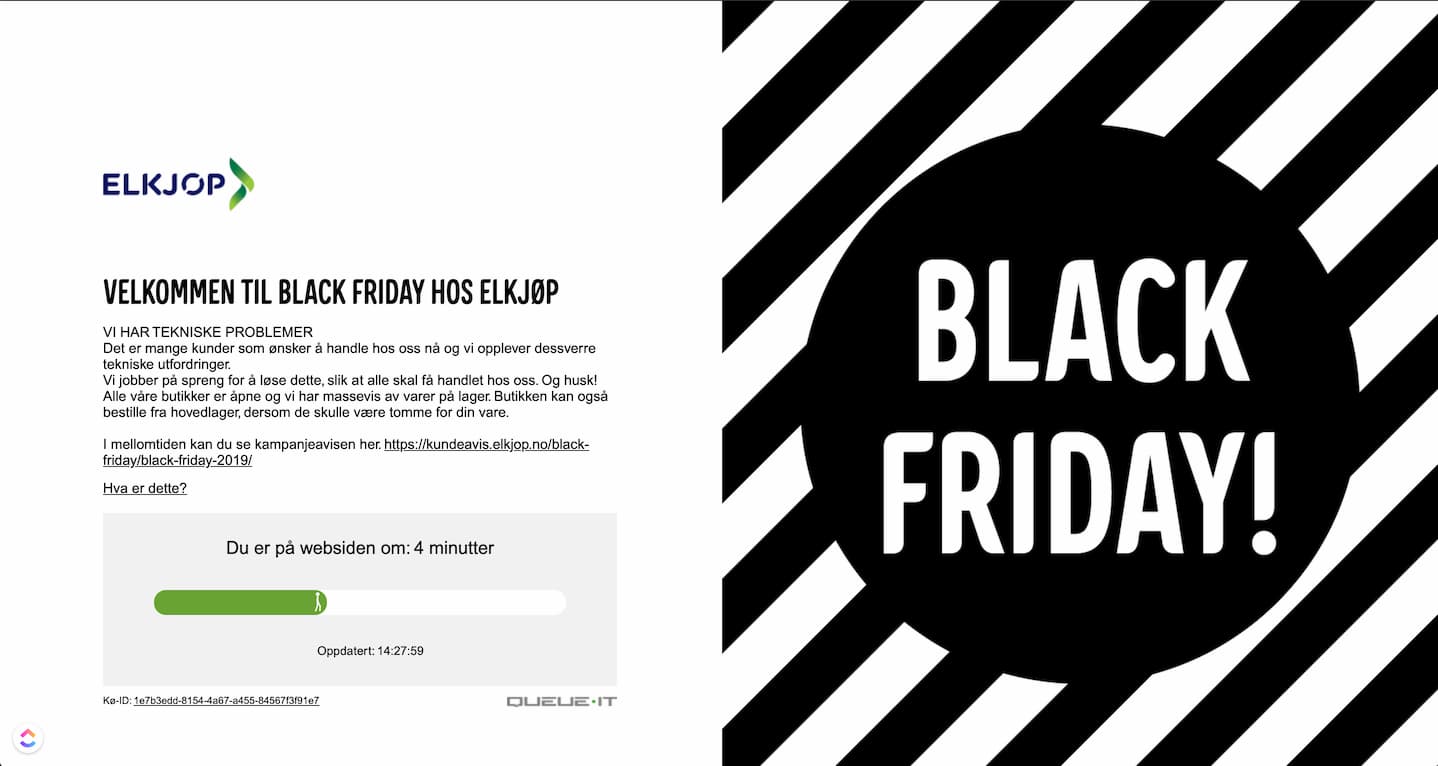 Up to One Hour Queue in Webshop
Here in Norway, we have several examples like the electronics giant Elkjøp. They had yesterday a queue in their webshop for around one hour. This was the day before black Friday. I chose another shop to buy a new TV for our office. I guess I was not the only one. The same happened with Elkjøp last year.
Scarcity Sales Tactics like Jeffree Star
Black Friday is an annual thing but we also have another trend that leads to online queueing. Brands are also trying to have limited stock and launching big bang re-stock campaigns and new launches. Scarcity tactics. Jeffree Star did this a couple of weeks back when he launched a new line of makeup. The result was that the line was sold out in one hour, but wait, you actually had to wait in line for up to one hour to be able to checkout. 
Jeffree Star uses Shopify which obviously is not built for scale. The frontend was mostly down due to poor scalability and lack of frontend performance. The checkout and order intake also did not scale, I know as I was queuing with my daughters for one hour online. One hour! I understand scarcity, but you can still have a great customer experience by making sure your online store is built for scale.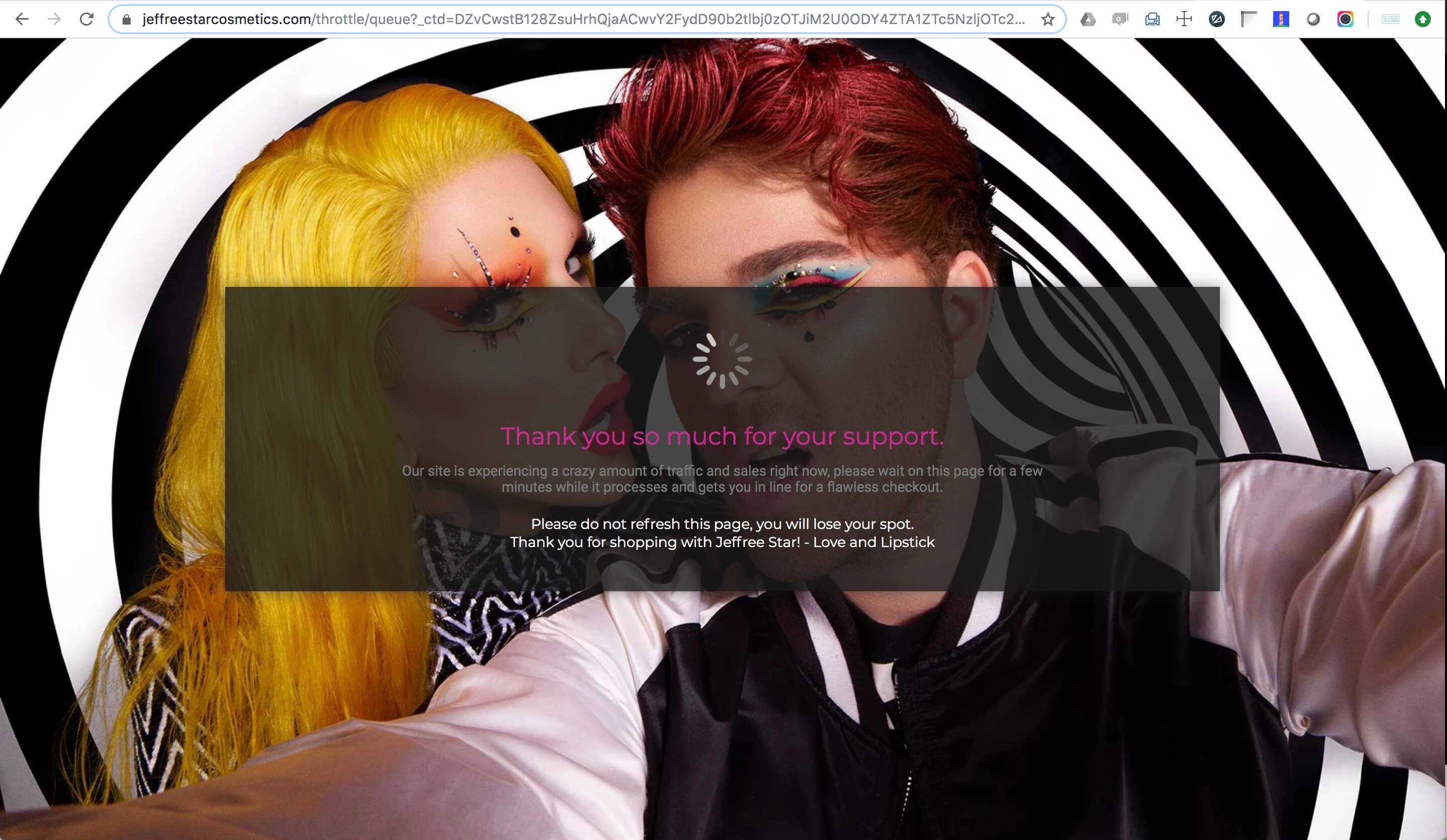 Frontend Performance and Scalability
Buyers of ecommerce software and services really should understand the importance of frontend performance and how fast ecommerce affects sales. You simply sell more if you have a fast customer experience. This means that you need to have an ecommerce service that is modern and built for scale. You also need to implement procedures for frontend performance and scalability testing. 
It is your business. Make sure your online store is actually open for business.
Amazon found every 100ms of latency cost them 1% in sales
About 10 years ago Amazon published the remarkable statistics that for every 100ms of latency on their website it cost them 1% in sales. Optimizing for delivery speeds can with this in mind become a lucrative business.
Now, how does keeping your customers wait in line for one hour online affect sales?