The Future of eCommerce: eCommerce Trends To Watch For In 2022
A different, heavily opinionated look at the future of eCommerce. Let's talk about the eCommerce trends like owned channels, community building, sustainability, App commerce, and B2B commerce that I think will dominate 2022.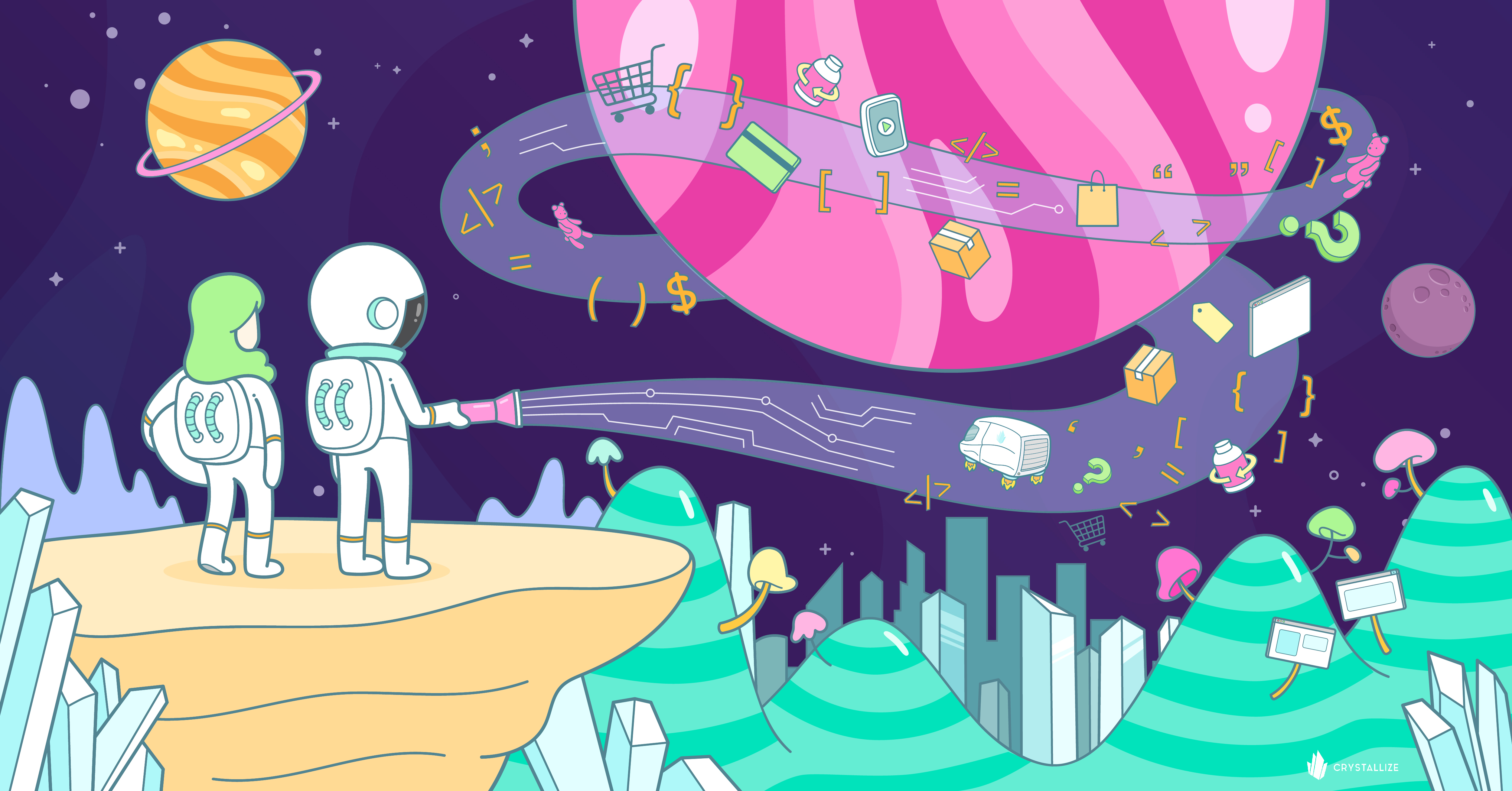 I know what you're thinking: Not another recap/trends post! And I get why. Every year, we all get bombarded with these posts. Most are poorly written and play on safe predictions (like video is gonna be big or prepare for the metaverse or don't use emojis), but a precious few are done differently.
Like the one you're reading now😎
Being one of the leading headless eCommerce solutions is an excellent position to have. Besides helping clients out with the tech stack of their choosing, you're also able to talk with them about the efforts, plans, strategies, and expectations they have for their businesses. That being said, most of the trends mentioned here are based on movement I already see in the market, besides clients insights, and are not your average top 7 high-flying hypes.
Investment in Owned Channels
The value of owned channels is the freedom to create the experiences your customers demand. It means investing in your brand's online presence in a Web & eCommerce webshop instead of, for example, selling your products via marketplaces. I also include native Apps in the owned channels, but I'll return to that later.
Owned channels give brands:
Better product storytelling capabilities
A more significant chunk of revenue (i.e., less goes to the reseller channels)
Better customer loyalty
More direct information about their actual customer base (insight)
Brands are launching global webshops and local product catalogs in local markets. In addition to a heavy presence in both marketplaces and traditional retail/reseller channels, this is the first step toward a direct-to-consumer (DTC) sales strategy. This can be seen as a big risk to local resellers as their position in the marketplace is basically in jeopardy.
One example of this is the tools manufacturer DeWalt. If you look at their global website, you can browse their product catalog and purchase products. The brand is obviously testing the waters for global direct-to-consumer eCommerce.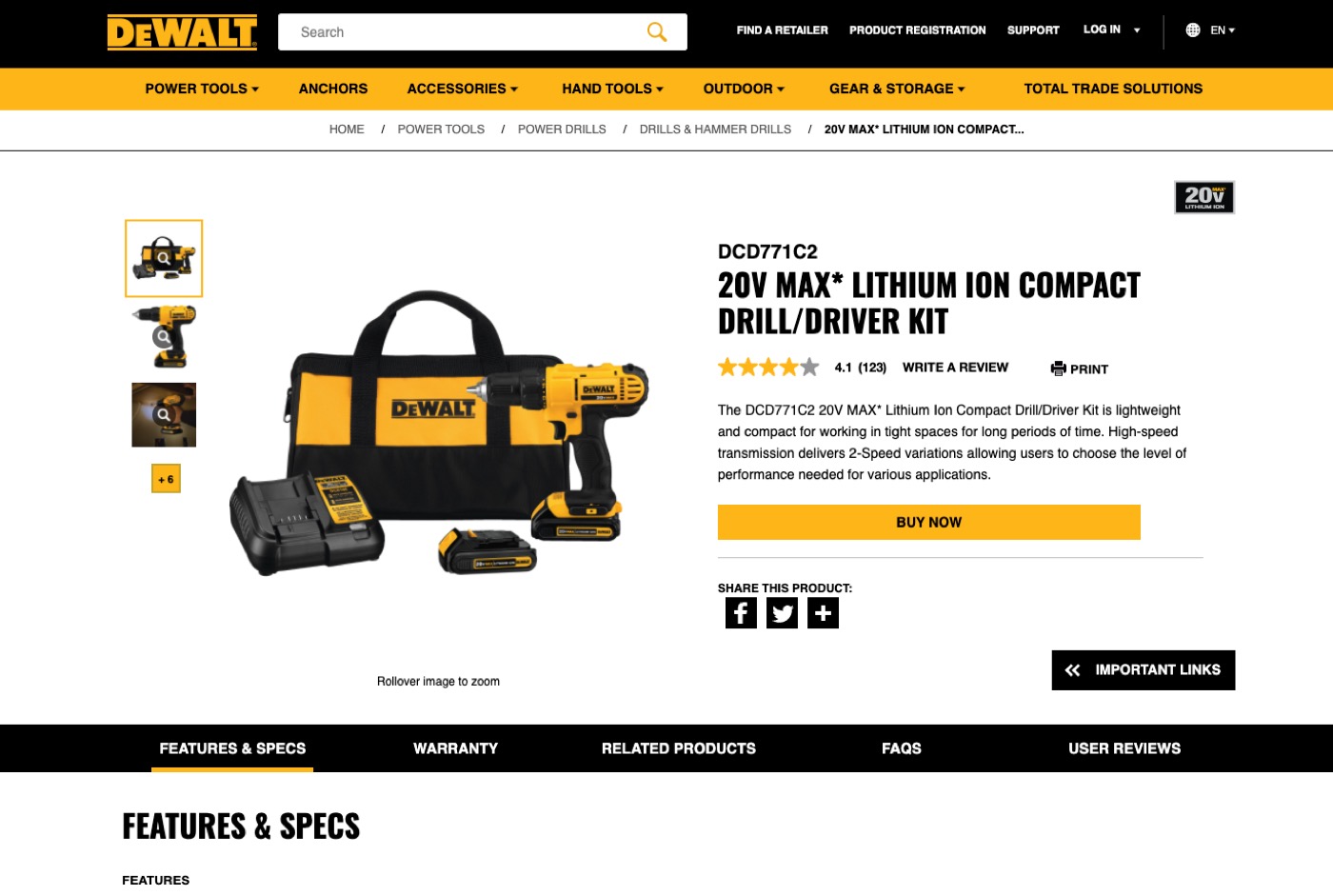 If you then look at DeWalt's website in Norway, the tiny country where I'm from, you see that they only have a product catalog. No purchasing options. But they're positioning themselves with a localized direct-to-consumer channel. They're also seeding their SEO positioning to fuel organic traffic to their upcoming webshop.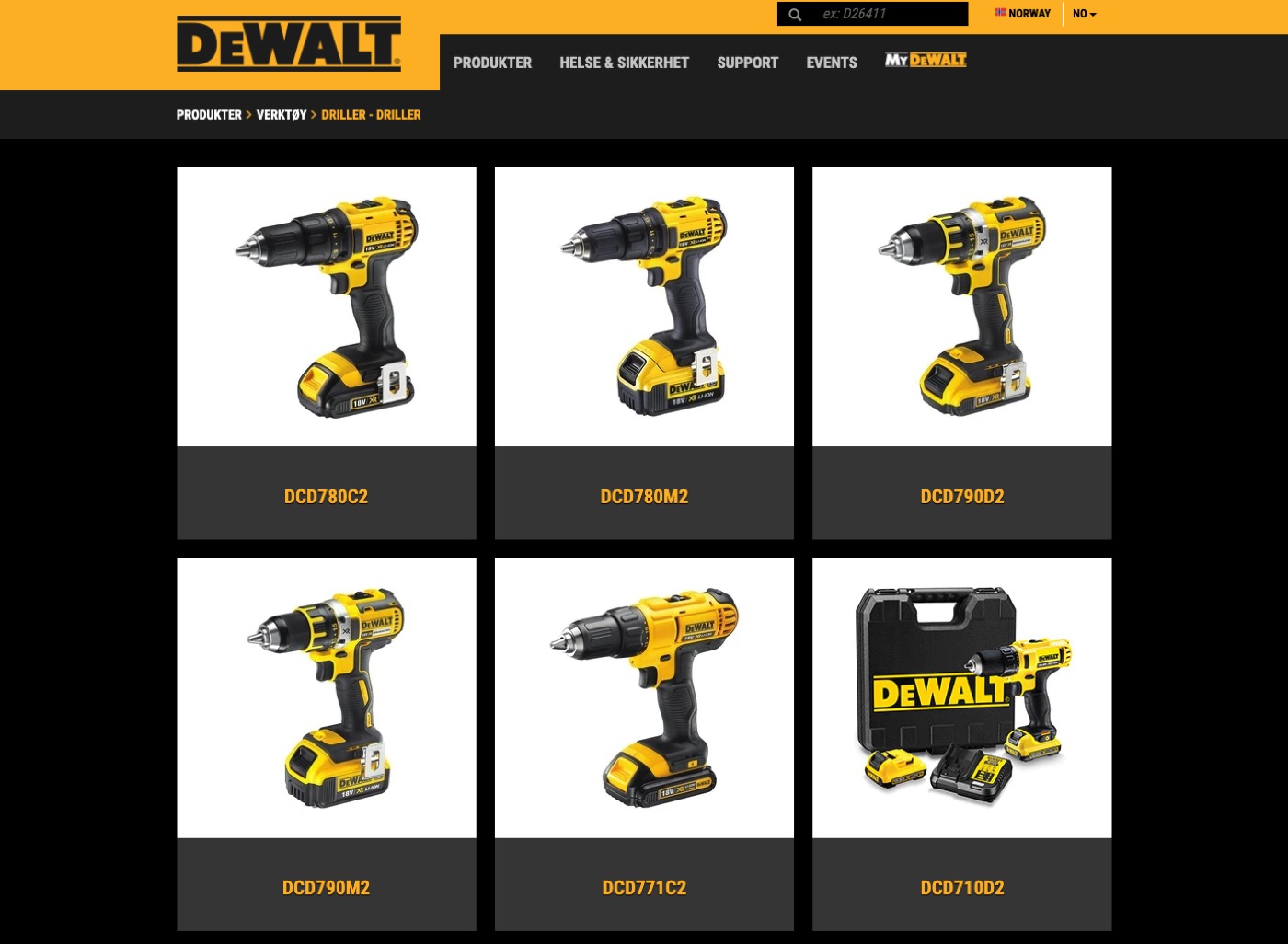 Another great example of investment in owned channels is the car brand Volvo. For some time now, they've invested in direct-to-consumer channels and are launching their cars as a simple online purchase or as a simple monthly subscription. Volvo is both creating their direct-to-consumer channel while at the same time adding a new business model by selling cars as an all-inclusive monthly subscription—cancel at any time.
I see this as Volvo creating products that customers want to buy, rather than forcing customers into long lock-in periods with traditional leasing—putting the customer experience first and investing in great products marketed with product storytelling.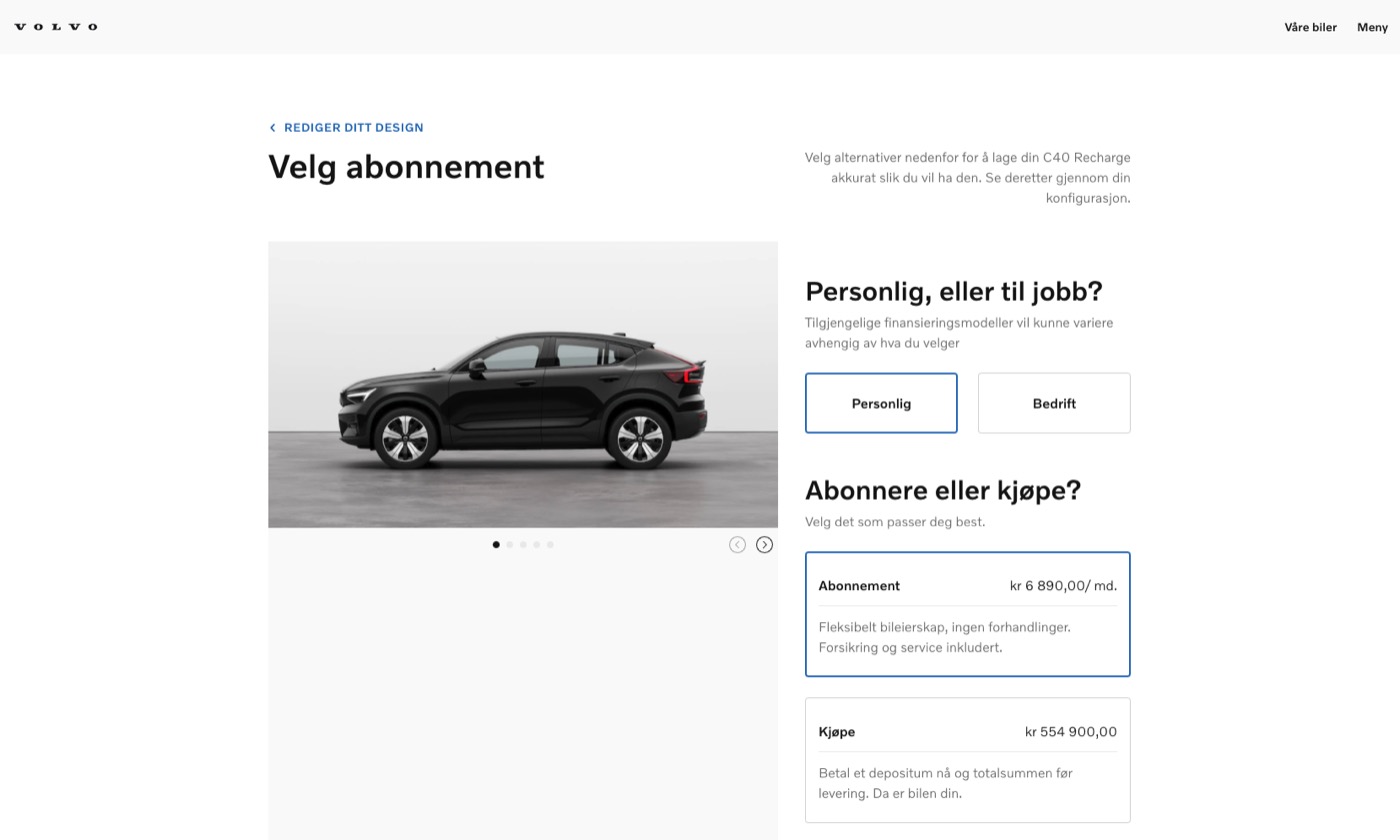 Community Building and Thought Leadership
OK, so we see brands investing in their owned channels. But what about the other segments of the market, like local resellers? They're at huge risk when large brands invest in owned channels and go direct to consumers. 
The opportunity for product resellers is to position themselves as independent experts, providing product information and unbiased reviews, ultimately building a community as a resource for buyers. 
Consumers want to be part of a community or a movement. Social media and owned media are the backbones of building a community for a product ecosystem. 
My favorite example is the local music instrument reseller from the UK called Andertons Music Co. They made a super-smart move several years back. They started to do high-quality and entertaining product reviews. They're reselling most brands of guitars, basses, amplifiers, etc. 
Today they have more than 750k followers and almost 300 million views of their product review videos. They've established themselves as a trusted source of information on which products to buy. This is a powerful position to have, and hey, they're just reselling brands. And they're a local music store in Guildford UK 🤯
Of course, this leads to a steady stream of orders in their webshop, which is focused on the UK market. Their investment in their community position has more than paid off. But more than that, it leads to a steady stream of products being purchased based on their reviews—globally. They're accelerating sales of the brands featured in their review channels.
This is exemplified by Fender, one of the largest guitar manufacturers in the world, sending guitars to Andertons for a review before they launch. They're part of the PR strategy of Fender as the consumers and the guitar community trust Andertons.
Well done, and a great example of a well-executed content strategy for community building.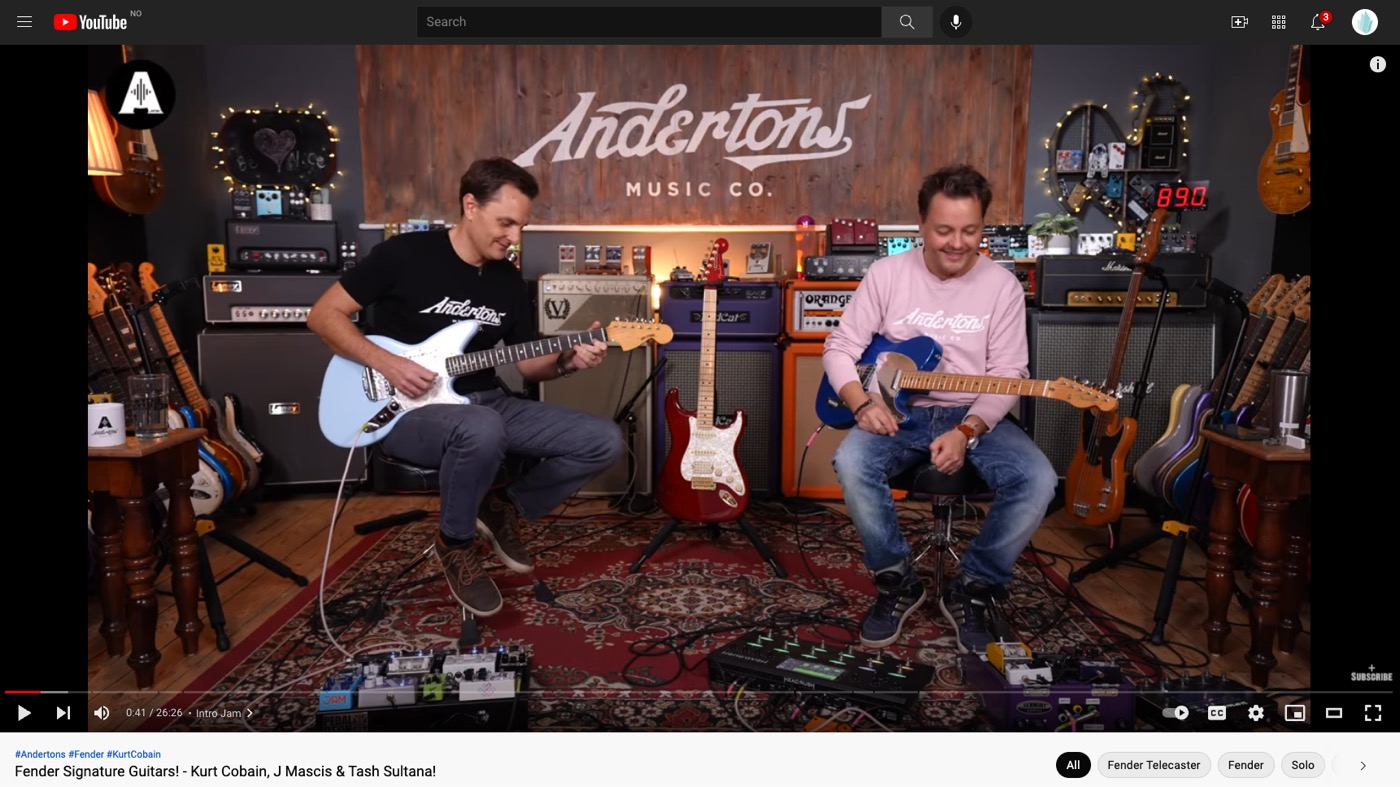 App-based Retailers
The mobile-first generation spends more time in Apps than traditional web browsing. We see eCommerce brands doubling down on launching their Apps to make them more convenient and enjoyable for their customers. Especially the younger generation.
App-based retail is another example of brands investing in their owned channels. This is especially valuable when you have a large chunk of your customers returning for repeat business.
The threshold for getting your customers to download an app before making a purchase can be higher than a purchase on a traditional webshop. Still, customer loyalty can be magical once it sticks.
This could be repeating the purchase of consumable products like groceries. There are many examples, but one recently launched App-only retailer for groceries is Santafoo from France. They sell groceries online, delivered to you in 20 minutes. The purchase is made via their App. Nice.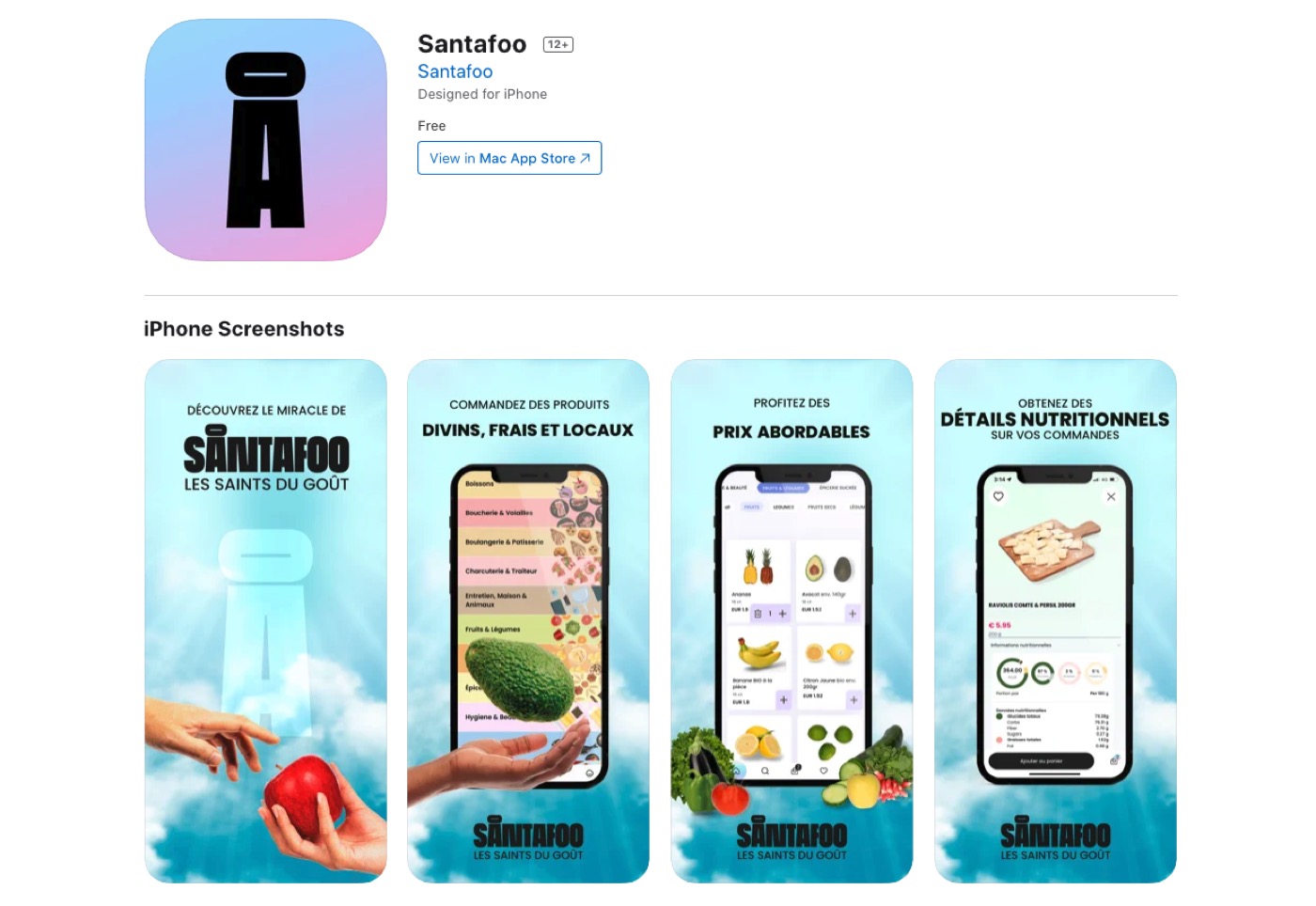 Sustainability
A significant deciding factor for consumers when choosing a product is sustainability. Younger generations especially are opting for brands that have a less negative impact on the environment.
Consumers are willing to change their habits for the right reasons. If the last few years have taught us anything, it's that people can change their habits.
Companies like the German startup Alpakas are doubling down on sustainability. They sell groceries to focus on less waste by introducing the return of bottles and bags instead of throwing away or suggesting recycling product packaging. 
Alpakas is bringing back the habits of the good old milkman picking up bottles for return the next day. This zero-waste vision for grocery packaging hits all the correct sustainability values and is an excellent example of waste reduction.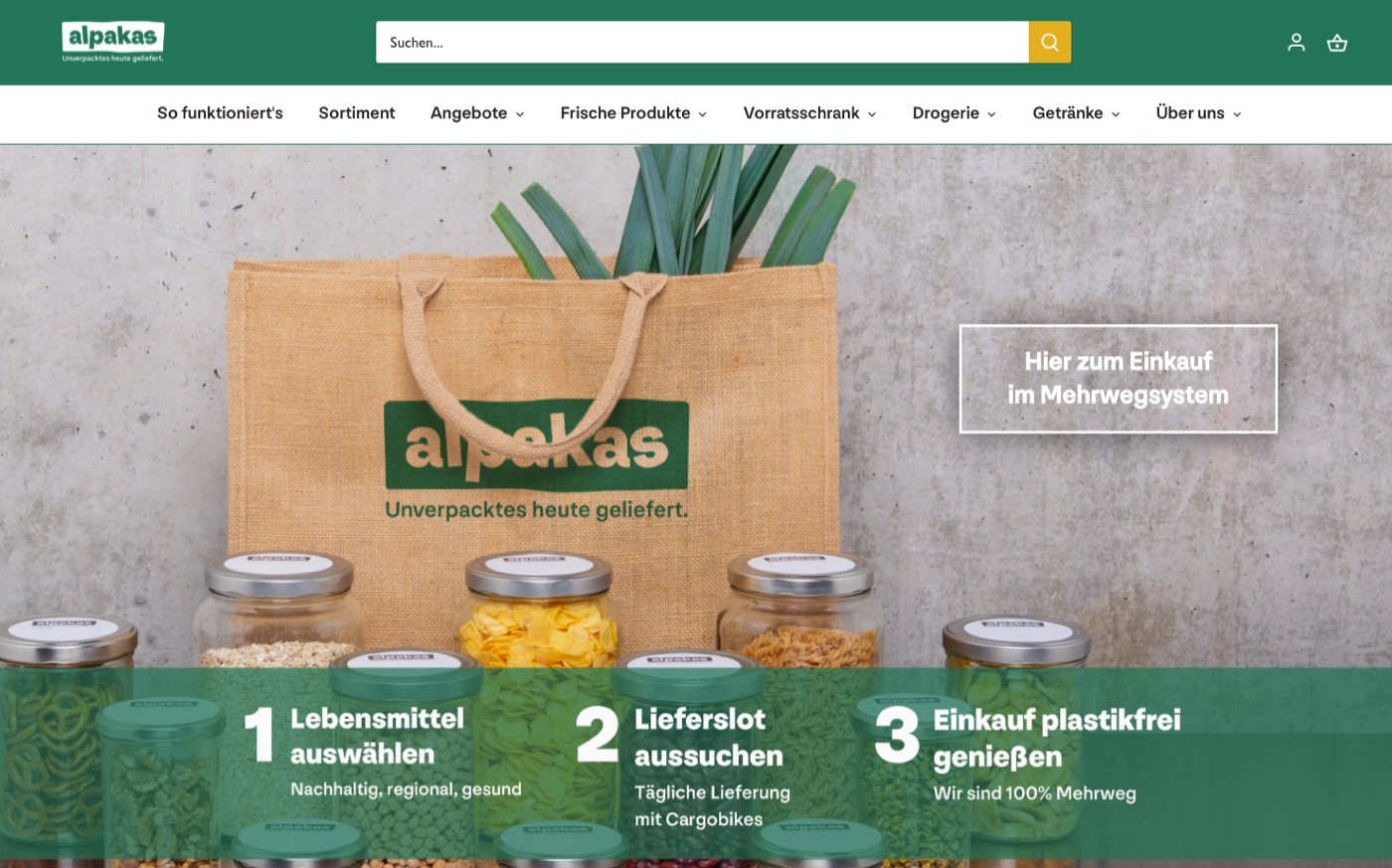 On the technology side of sustainability, I also see a more significant chunk of buyers caring about the energy footprints of Web, App, and eCommerce technology purchases. When scaling out a traditional eCommerce solution, the answer for a long time has been to add more servers. This does not cut it anymore.
Technology that significantly impacts the energy consumed to power digital properties has a benefit. Jamstack eCommerce architecture and low energy, distributed APIs designed with scalability, performance, and energy consumption will get a more extensive adoption.
Well, at least that's our belief here at Crystallize. Our product's technical architecture is designed with scalability and performance that consumes significantly less energy.
Site Speed
Tech KPIs like site speed are becoming commonplace among eCommerce managers and brand owners. It's simply part of the must-have requirements for new eCommerce purchases.
As we know, the benefits of fast site speed are
Increased conversion rates
More organic traffic for content-driven marketing
But the most important impact of site speed is a more enjoyable experience for customers. In 2022, site speed will become a requirement for all new eCommerce builds.
Headless Commerce
Headless commerce is a growing trend that we see accelerating for 2022. At Crystallize, we might be a bit biased, though 🙄
The trend is about building a future-proof stack where the brands rely on headless architecture with best-of-breed technologies. A headless commerce strategy is also often referred to as a composable stack.
A composable stack for eCommerce gives you the freedom to pick and choose the services that match your business needs—not trying to shoehorn your business needs into a one-size-fits-all monolith like those of Adobe or Salesforce for example.
A proper composable stack also allows you to replace parts of the stack in the future, giving less lock-in to any single vendor. You can continuously evolve your stack as your needs change.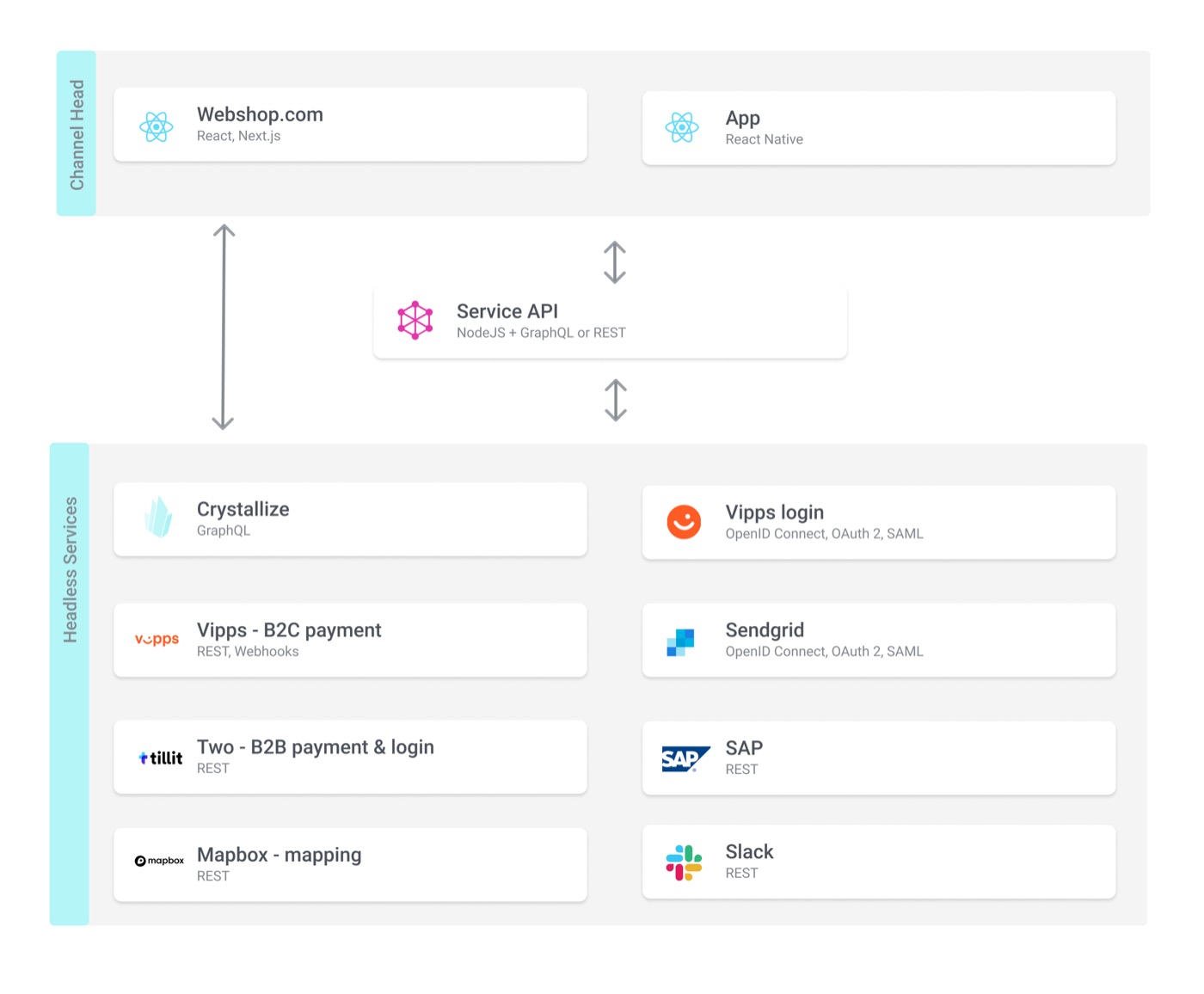 Niche Players & Business Model Experimentation
We'll see companies focusing on building greater customer loyalty and being the best within a small market segment.
A great example is Estrid, a company that sells shaving products targeted toward female customers. A super-specific niche and a business model based on monthly subscriptions.
This is, of course, a retake on the good old Gillette razor and blade business model but supported with simple online subscriptions and marketing based on product storytelling.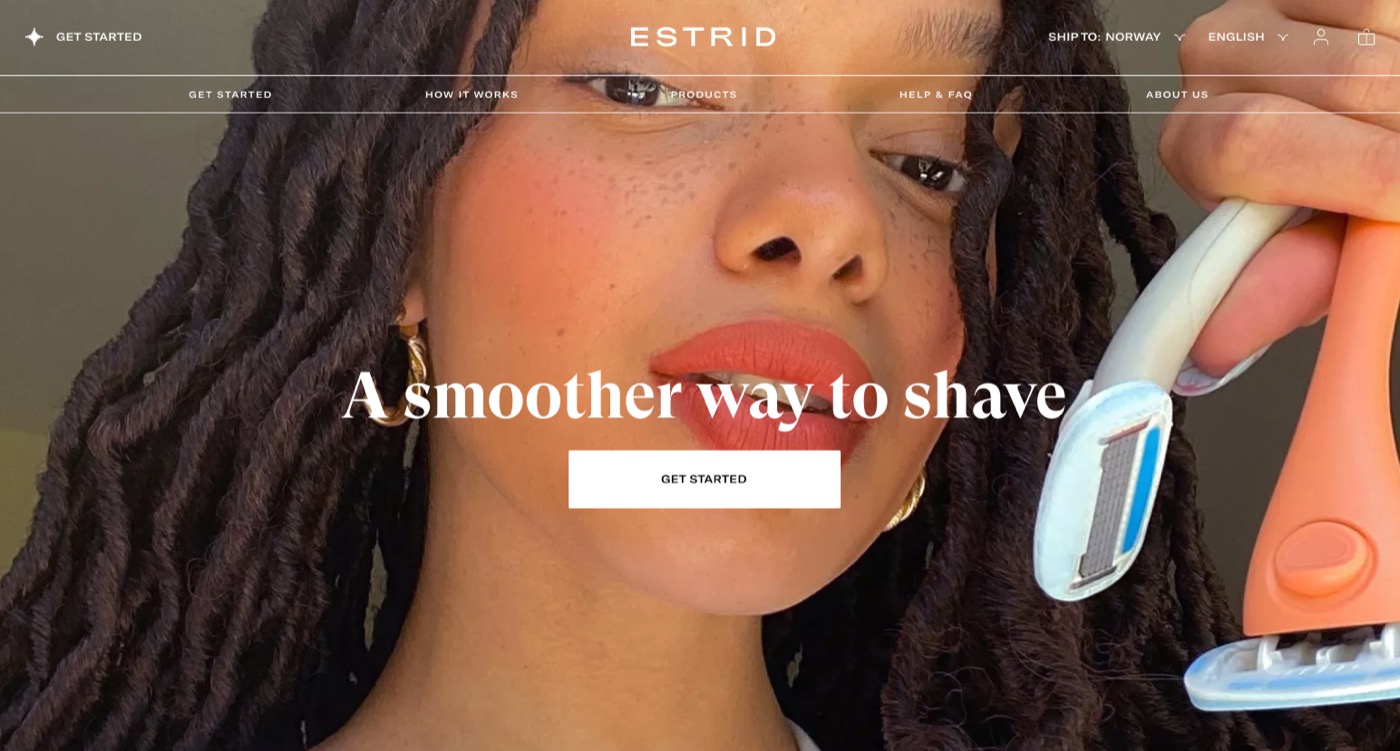 B2B and B2C Experiences Converging
B2B eCommerce seems to be lagging, even though the market is way bigger than the B2C market. According to Statistica, the global B2B eCommerce market—valued at $14.9 trillion USD in 2020—is over five times that of the B2C market.
In 2022, I'm betting on an increased convergence of customer experience for the B2B market with the mindset from B2C.
The most significant investments will be around:
B2B self-service eCommerce
Investment in employee experience
Self-service, basically eCommerce for B2B, is a market with huge potential for improvement. The customer experience for B2B customers will be inspired by the self-service experiences we see in B2C.
Better employee experience means building better and more tailor-made experiences. The goal is to improve employee efficiency and reduce manual errors in the processing or fulfillment of B2B orders.
There are so many opportunities for brands, resellers, technology vendors, and the whole B2B value chain.
Evolve and Persevere
For most eCommerce businesses last couple of years were truly challenging. At the same time we learned (more like we were forced really) to adapt and change both as people and as businesses. I don't see that changed in 2022. Businesses that are first to act on trends and changes in the market will be the ones that persevere in these troubled times.
And remember: execution and culture trump strategy any day of the week.