🍞
Google Page Experience Algorithm and Updated Search Console
Google Page Experience Algorithm and Updated Search Console
Google is updating its ranking algorithm in June of 2021 to include the page experience scores. The goal is to reward websites that have a great page experience and to put extra pressure on slow websites. In short, you get better rankings in organic search and pay less for Google Ads if you score well in-page experience. Core web vitals will then be part of the page experience score.
The page experience signals include the core web vitals as was introduced may of 2020 and in addition, you have mobile-friendliness, HTTPS, and no annoying popups as part of the signals. The following signals are part of the page experience and will be used to influence your ranking in organic search as well as how much you pay for Google Ads.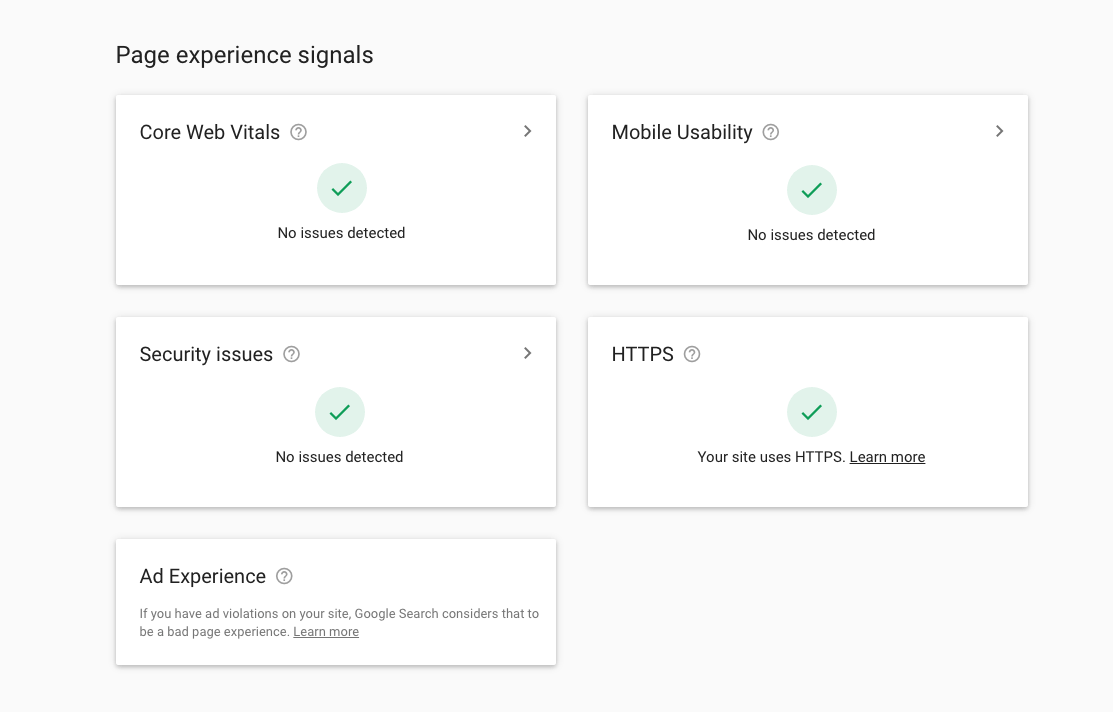 Google search console has already gotten an update where you can see your page experience development in the last months. In addition you get information about all page experience signals and can find issues and use the search console tool to resolve and improve your scores.