🍞
Product Taxonomy Using Topic Maps
Product Taxonomy Using Topic Maps
Product taxonomy implies organizing all the products in the catalog in a manner that makes it easy for customers to find the product they are looking for in the least amount of time. This can be done by categorizing products according to different properties such as color or material.
In Crystallize, you can use topic maps to do this. Not only do topic maps make it extremely easy to categorize products, but these also make semantically enriching your products much more convenient.
The furniture tenant example contains products such as plants, electronics, decor, and furniture. All of these products are then further categorized using topic maps. There's a topic map for each of the following - room, color, material, and fabric. The topics contained within a map can then be associated with a product, as shown in the picture.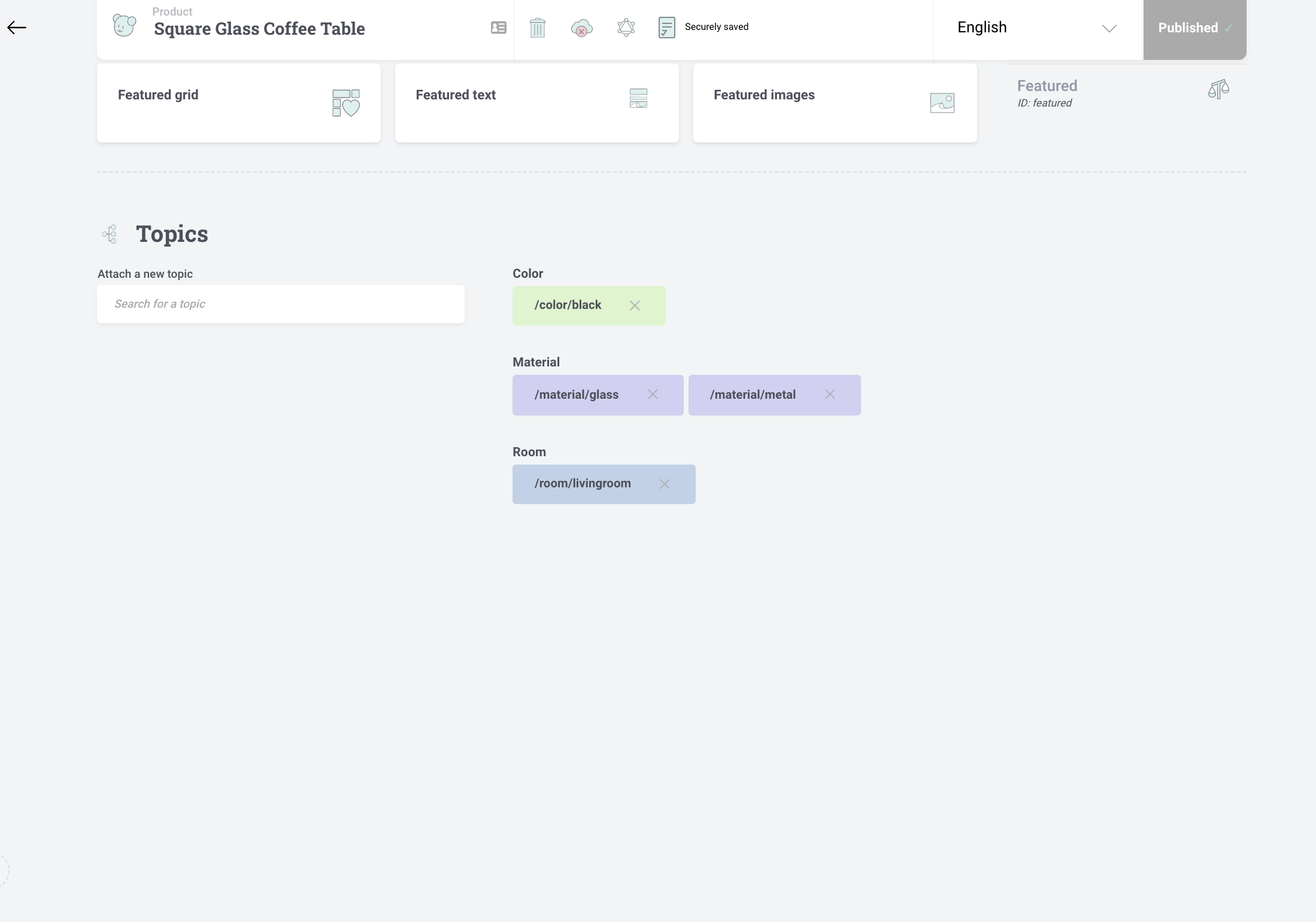 Although other options can be used to define properties, like one of the available components provided, these might cause discrepancies such as spelling errors or might even result in multiple variations of the same color, which gets even more complex if additional languages get involved. These situations are bound to arise when several people are involved with adding information to the database.
For example, the color 'Anthracite' can have multiple variations such as - 'Antracite', 'Antrasitt', 'Antracit'. Topic maps eradicate all such issues. An excellent way to do this would be to define a base color and then add its shade, as shown in the image.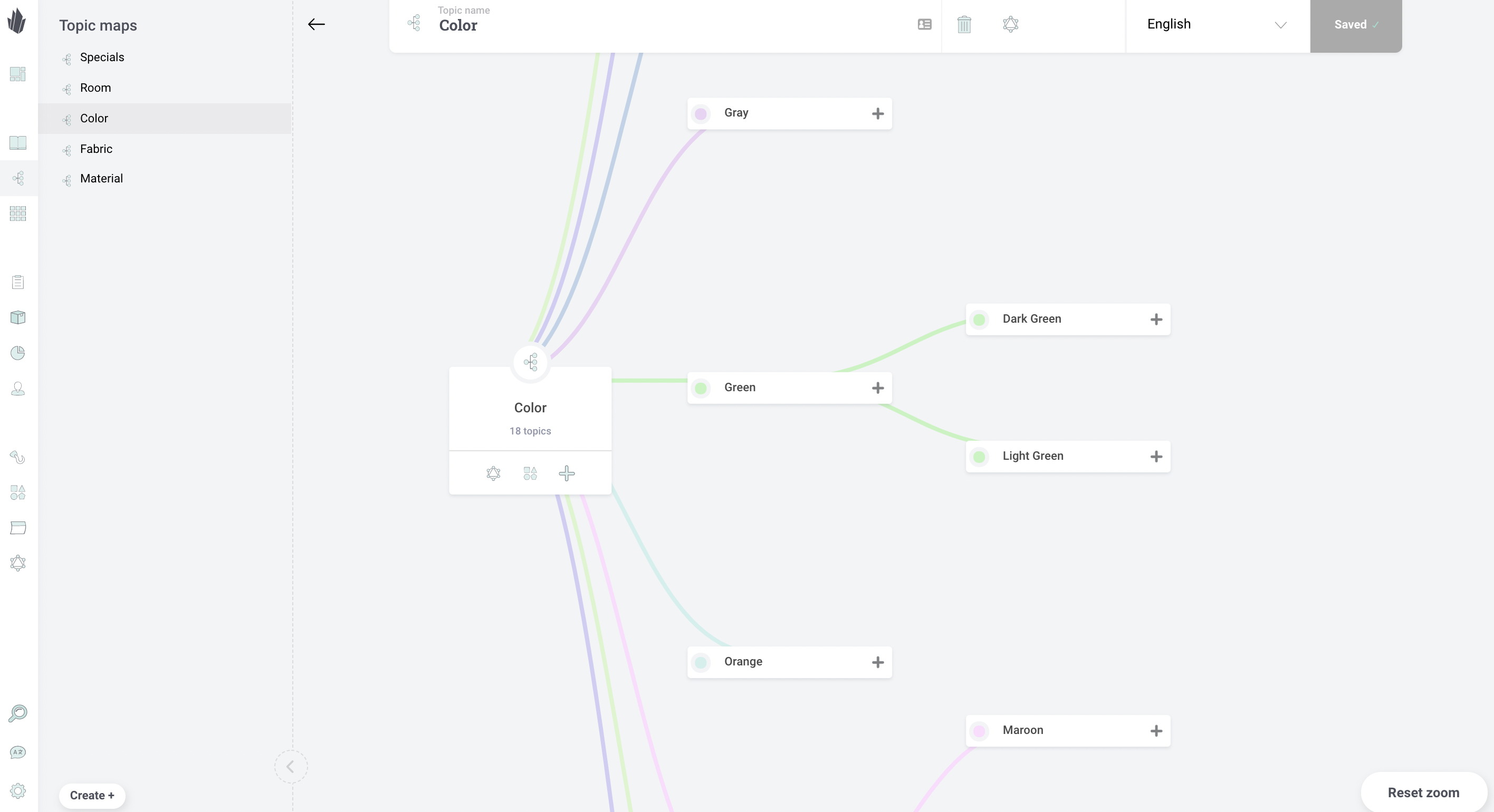 Topic maps make the management of properties such as colors and materials easier by clearly defining the same, leaving no room for errors as only the properties defined as topics can be associated with a product. Building out such a taxonomy also allows your users to navigate and find any products by a certain property easily. Our Search API enables you to search and filter products based on the associated topics.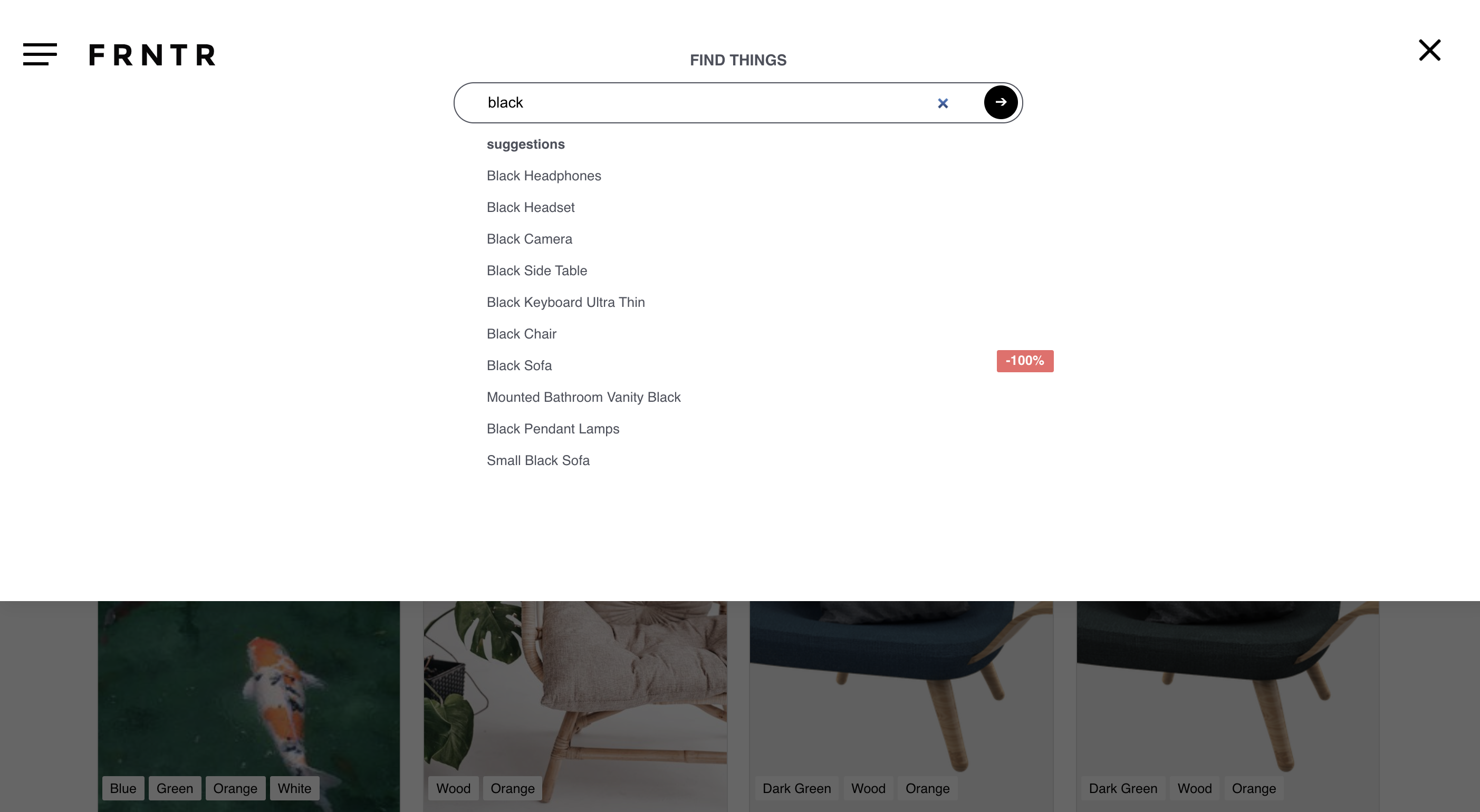 Or schedule a 1-on-1 demo so we can show you how your business can benefit from using topic maps in Crystallize.