What is Search Generative Experience (SGE)?
Search Generative Experience (SGE) is Google's first step in incorporating generative AI to transform Google's search experience, showcased at the annual developer conference Google I/O in May 2023.
When utilizing SGE, users will see that their search results page contains well-known online results that are reorganized to give users more value from a single search. Have a look at Google's given example below.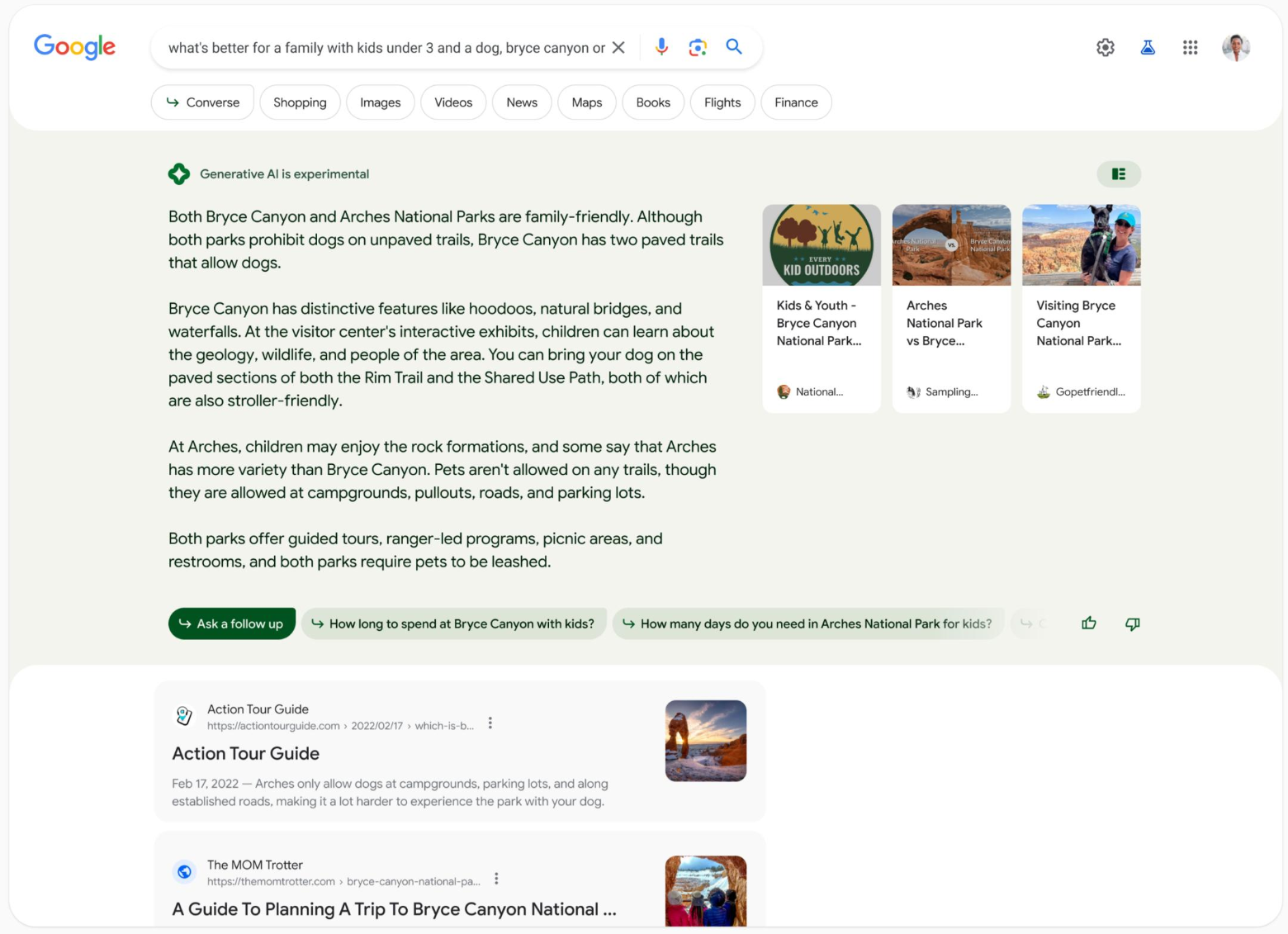 It is a glimpse into the search future or the future of the search results experience. For many search queries, Google has already moved from presenting the best possible results to offering answers and retaining users to the Google platform. The introduction of SGE as the newest iteration of search (in our non-biased opinion) is another move toward the answers.
It's yet to be seen what and when it will happen and asses its influence on users and businesses. If you want to learn more about SGE, dig deeper with the official Google SGE pdf.