What Does MACH Stand For?
MACH stands for Microservices, API-first, Cloud-native, and Headless, a set of design principles for modern, adaptable, and scalable digital architectures.
The MACH approach is increasingly utilized by businesses aiming for greater agility, flexibility, and future-proofing in their technology stack.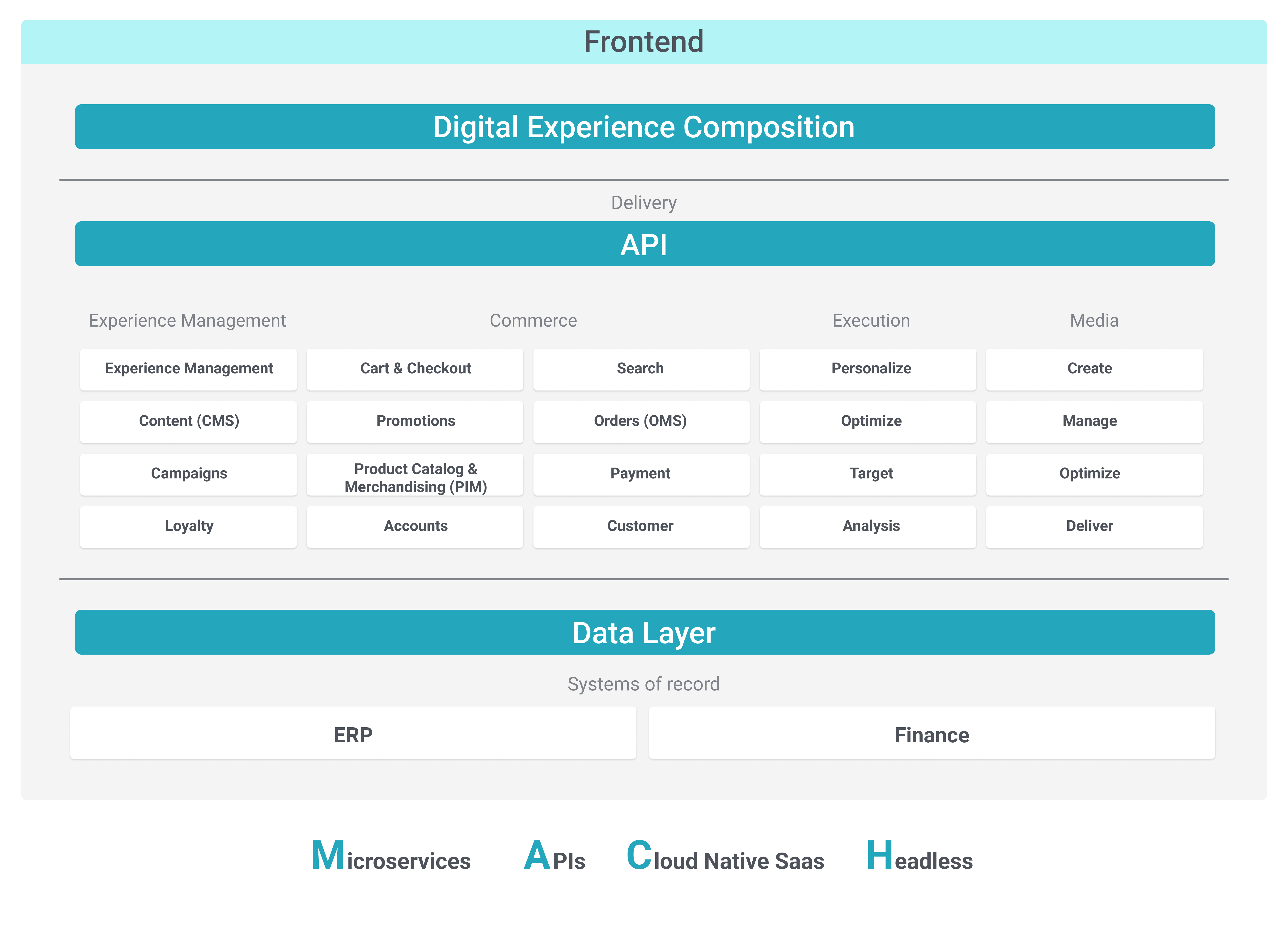 Let's break down each of these components represented in the diagram above (diagram source link):
The MACH architecture offers several benefits, including scalability, flexibility, and faster time-to-market. Since each component is decoupled, teams can choose the best technology for each task, and updates or changes can be made to one component without affecting the others. This architecture also supports continuous integration/continuous deployment (CI/CD) practices, facilitating regular and incremental updates without downtime.
It's fair to say that anyone who embraces MACH principles, i.e., relying on Microservices, API-first, Cloud-native, and Headless architecture, can be considered a MACH solution. In that sense, so is Crystallize. However, we tend not to associate ourselves with a single technology or web dev approach.
Crystallize is built to reimagine eCommerce and allow businesses to make robust, scalable, and flexible systems that can meet changing business requirements and customer expectations anytime with any technology.