Working with Customer Records
Crystallize provides multiple options for working with customer records. You can store as much or as little customer information as you need for your particular setup.
Customer records may be created programmatically with the PIM API or as a result of orders being processed. You can then keep using the PIM API to maintain them as needed.
You also have the option to manually create and maintain customer records within the Crystallize App. To add a new customer record, click the Customers button on the left-hand panel. You can also bring up the command palette with CTRL+K or ⌘+K and type "Customers."
On the Customers screen, click the plus sign button (+) at the top left or the +Add customer button in the middle of the screen. When entering customer information, only first and last name are required. You can specify different billing and shipping addresses as needed. The Customer Metadata and External Reference fields can be used to store extra information that may be needed by your company or by other service providers that you're using. Subscription contracts and orders involving this customer, once created, will become visible here.
You can delete a customer by selecting them from the left-hand panel, then clicking the action button (...) at the top of the screen and choosing the Delete option. Note that orders placed by this customer in the past will be preserved, but any subscription contracts associated with them will be deleted. Proceed carefully with deletion.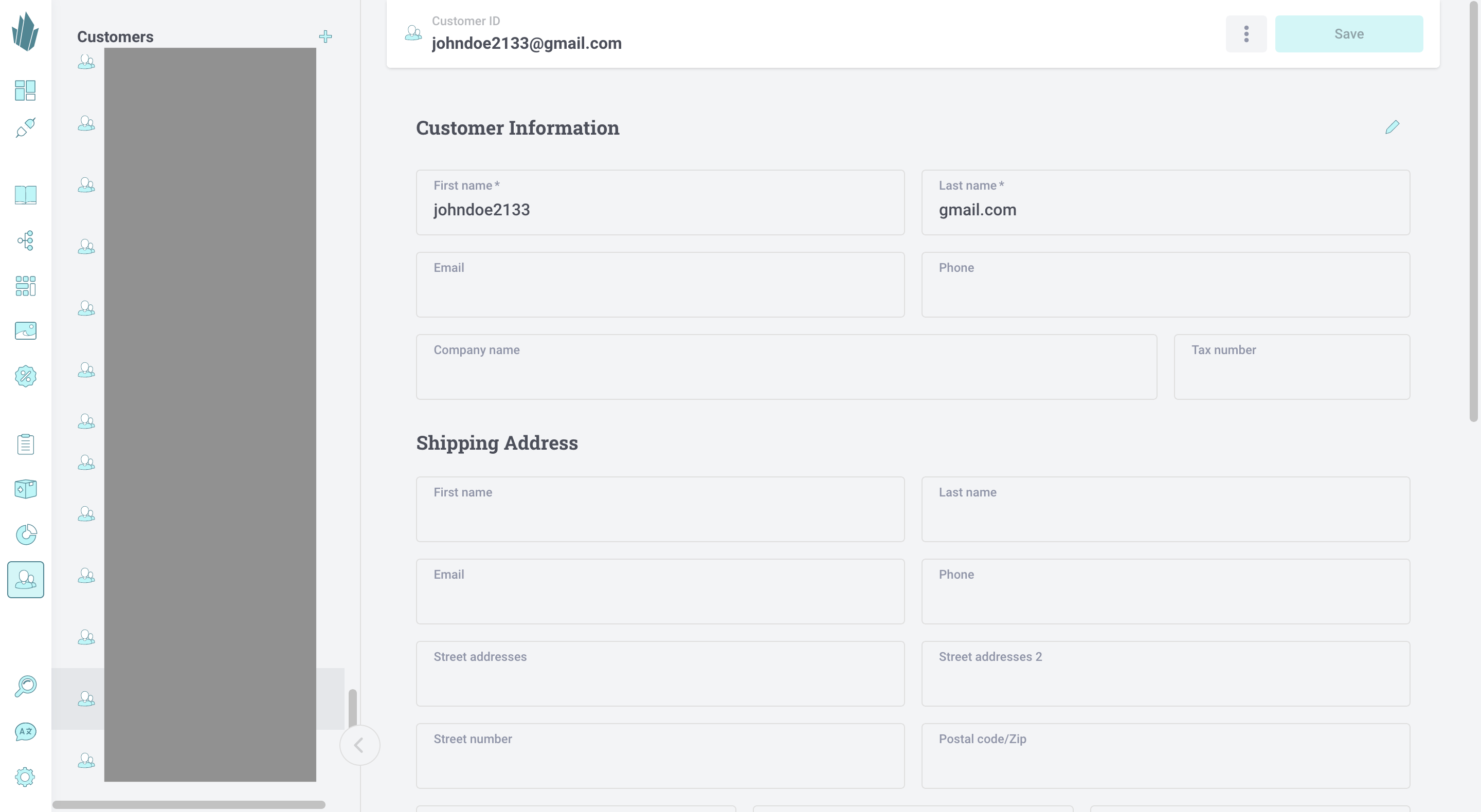 You can (optionally) set up webhooks to subscribe to customer-related events. In Crystallize, events are fired whenever customers are
You can set up a webhook, then come up with your own way of responding to events. For more information, read about defining webhooks here.