To invite additional users to your tenant, follow these steps within the Crystallize App:
Go to Settings and click the Users label.
Click the Invite new user + button,  select an expire time, then click Get invite link.
Copy and share the invite link with other users (your users must first create their own Crystallize accounts for this to work properly).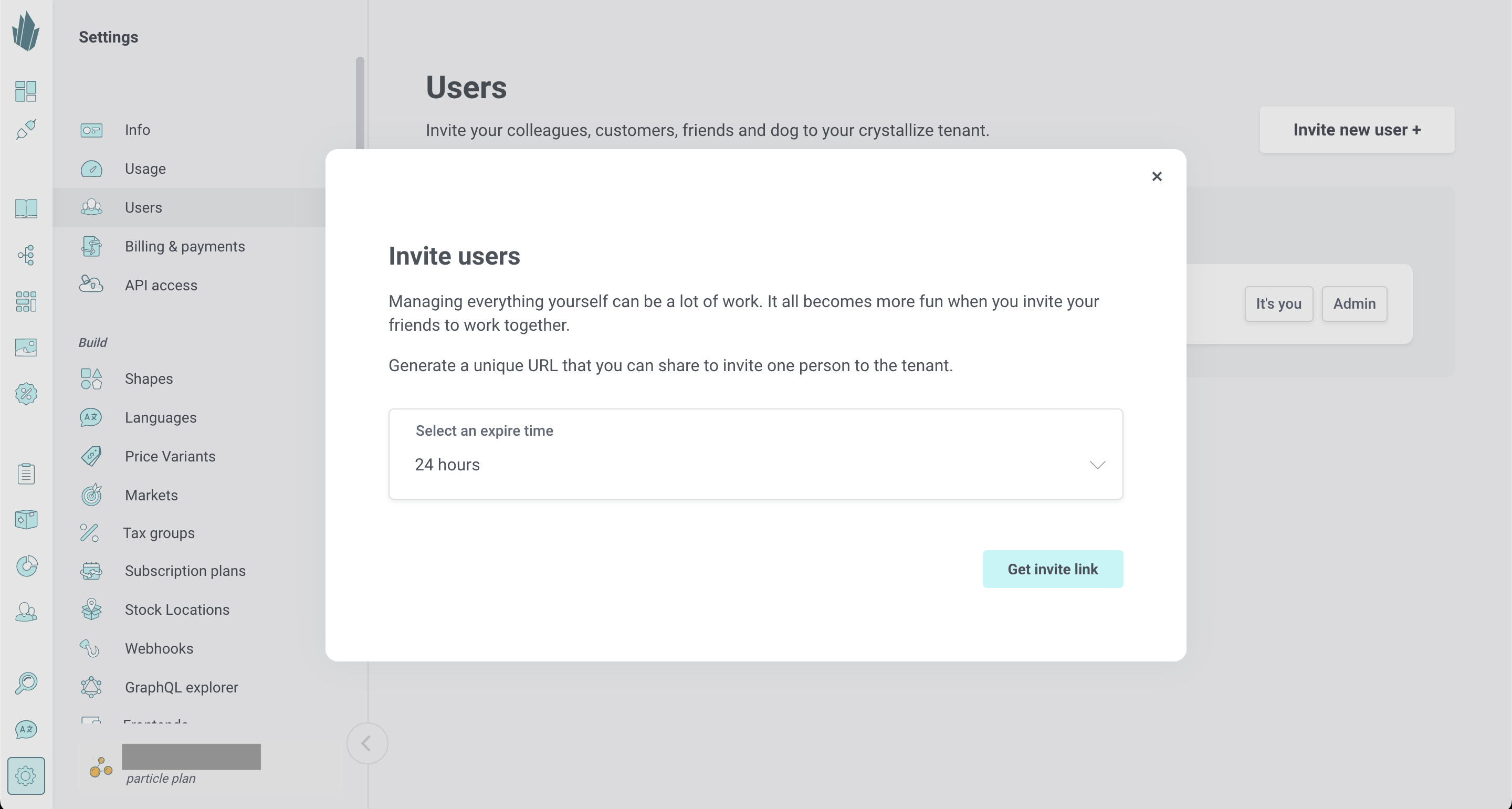 A list of all the users who have access to your tenant can be viewed in the Users section on the Settings screen.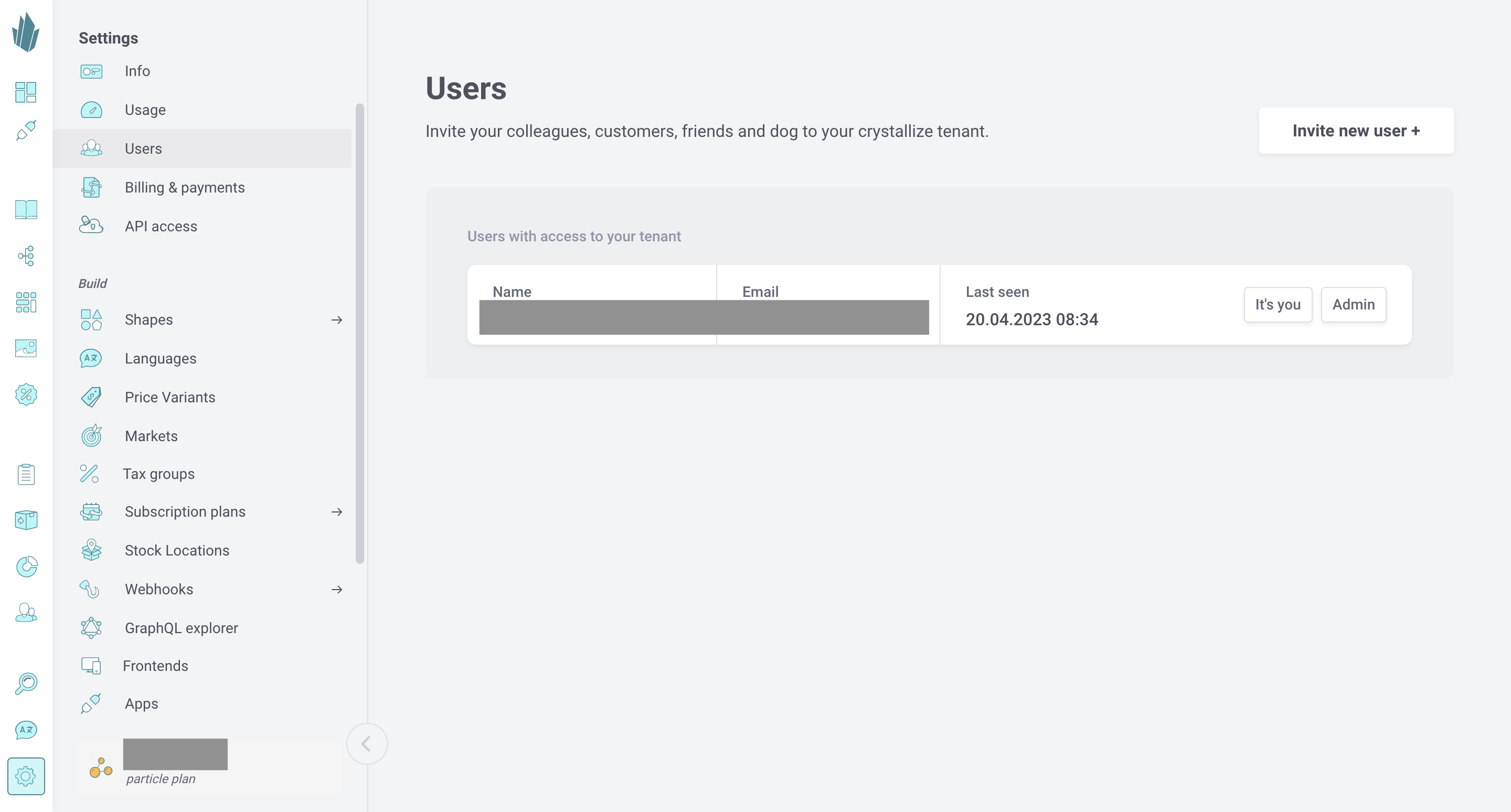 By default, new users have user-level privileges within the tenant. They can perform most of the functionality the App provides, but they can't perform any administrative tasks. To gain access to these abilities, a user must be promoted to Admin level. Click the action button (…) on the right side of a user's record to see the access level options available.
Once a user is promoted to Admin, they'll gain access to additional screens under Settings:
Usage. An Admin will be able to view tenant usage on a monthly basis.
Users. From here, an Admin can invite additional users to the tenant, adjust any other user's access level, or remove users from the tenant.
Billing & Payments. An Admin can activate a Crystallize plan and manage payment details.
API Access. This screen allows an Admin to change authentication settings for each Crystallize API.