Creating your first tenant
When creating your first tenant, you use the signup process. This will give you a free-tier Crystallize tenant that allows you to check out the service and get started with your project.
The signup process consists of the following steps:
Tenant name (typically your organization's name).
Agree to terms & conditions.
Sign up with a social login like Google or Facebook. No passwords or credit cards required.
Creating tenants in the admin UI
Once you have signed up, you can create tenants using the Crystallize PIM user interface.
Click the Settings icon at the bottom and select Tenants.
Click the +Create a new tenant button.
Fill in the required information, i.e. the tenant name and the tenant identifier.
Click the +Create tenant button at the bottom.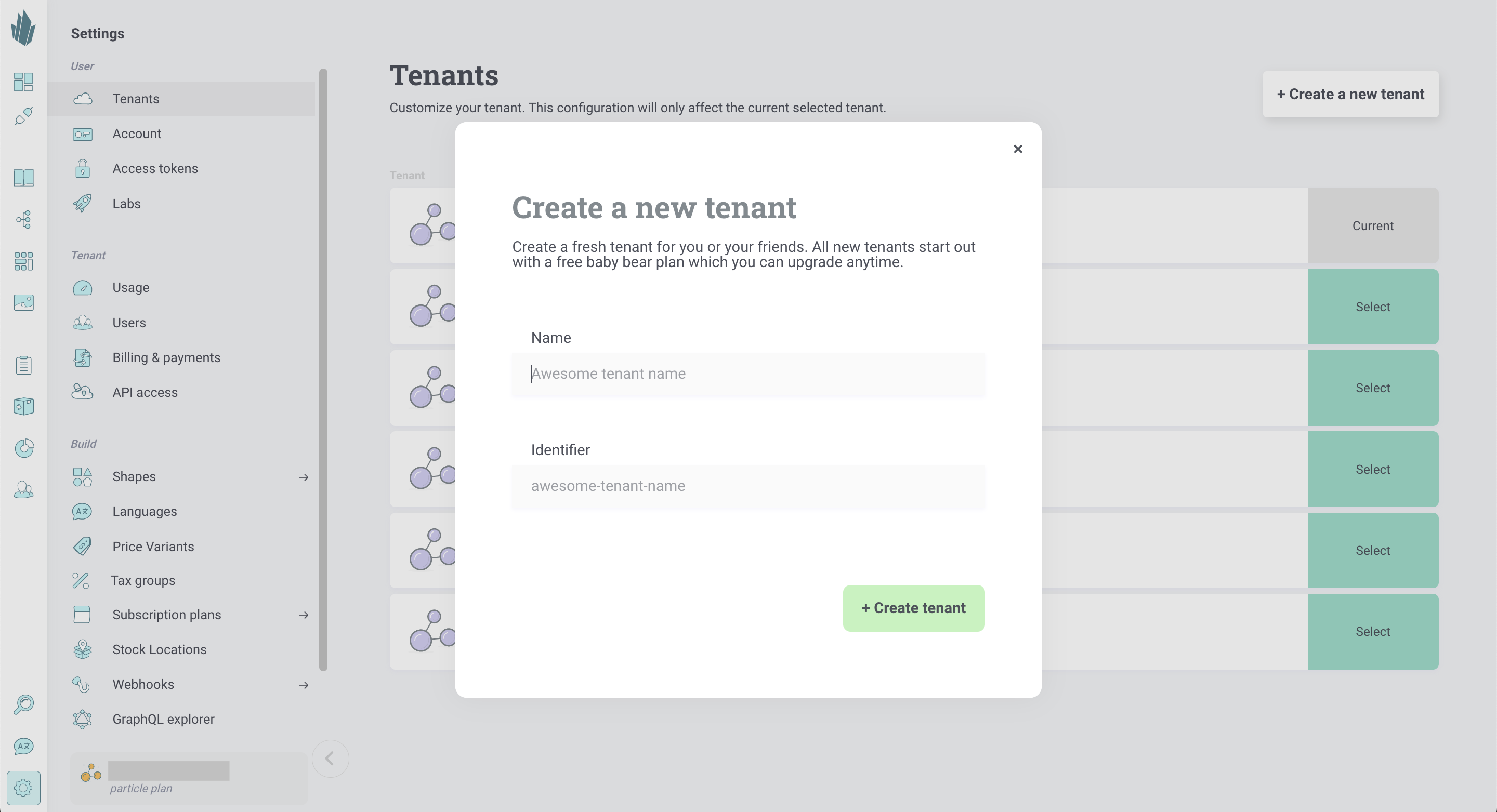 List of tenants
A list of all your tenants can be seen in the Tenants section. To view the usage of each tenant, simply click on the tenant name. You can also switch to a new active tenant by clicking the Select button beside the tenant you want to work with.