To create tenants in the Crystallize App, follow these steps:
Click the Settings icon at the bottom and select Tenants. You can also bring up the command palette with CTRL+K or ⌘+K and type "Tenants."
Click the Create a new tenant button.
Specify your desired tenant name and identifier.
Click the Create button.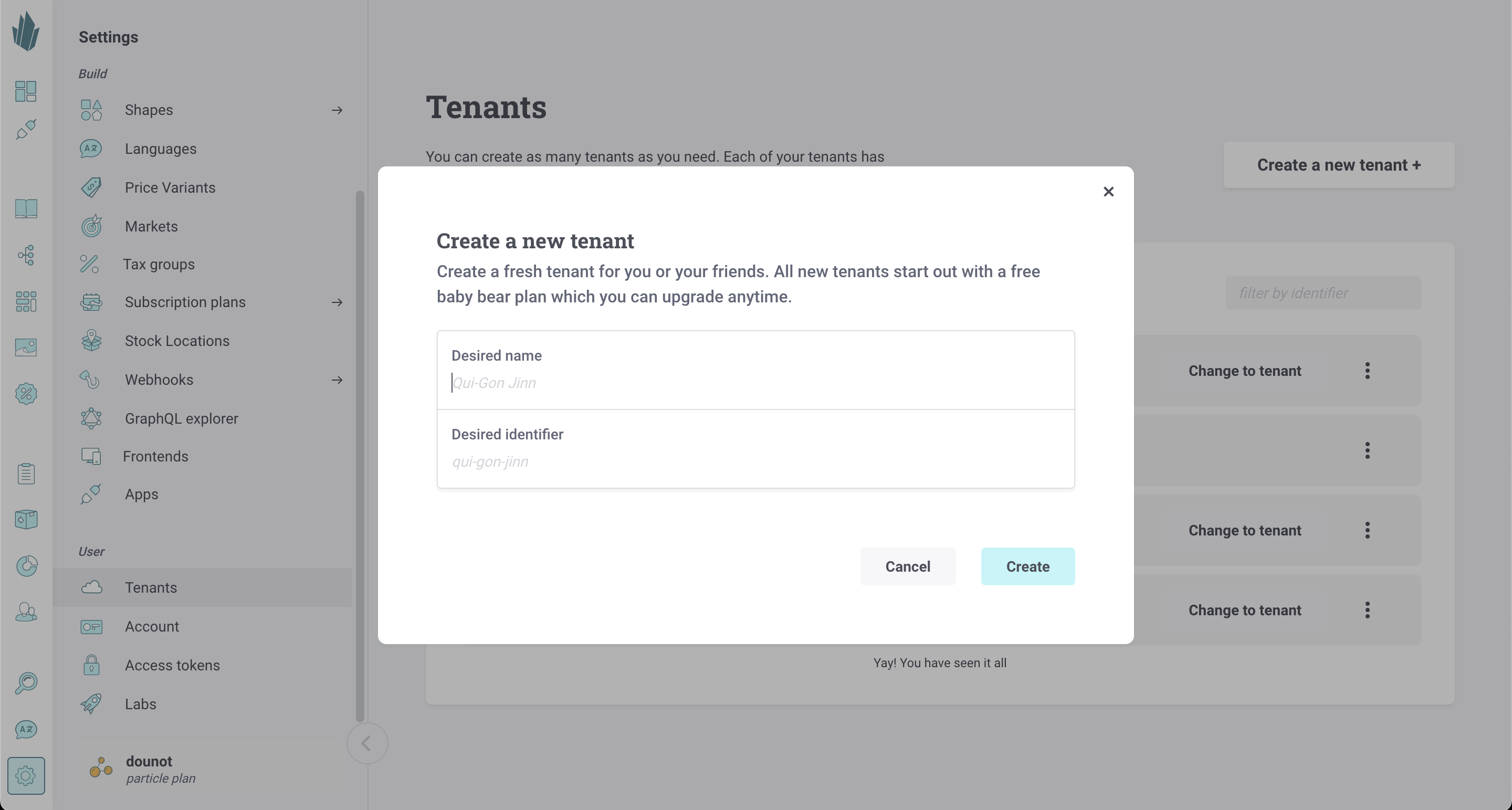 A list of all the tenants you belong to, along with their identifiers, can be seen on the Tenants screen. There's a filter to help you find a particular tenant in case you belong to many. You can switch to a new active tenant by clicking the Change to tenant button beside the tenant you want to work with. You can also leave a tenant by clicking the action button (...) beside the tenant in question and choosing the Leave option.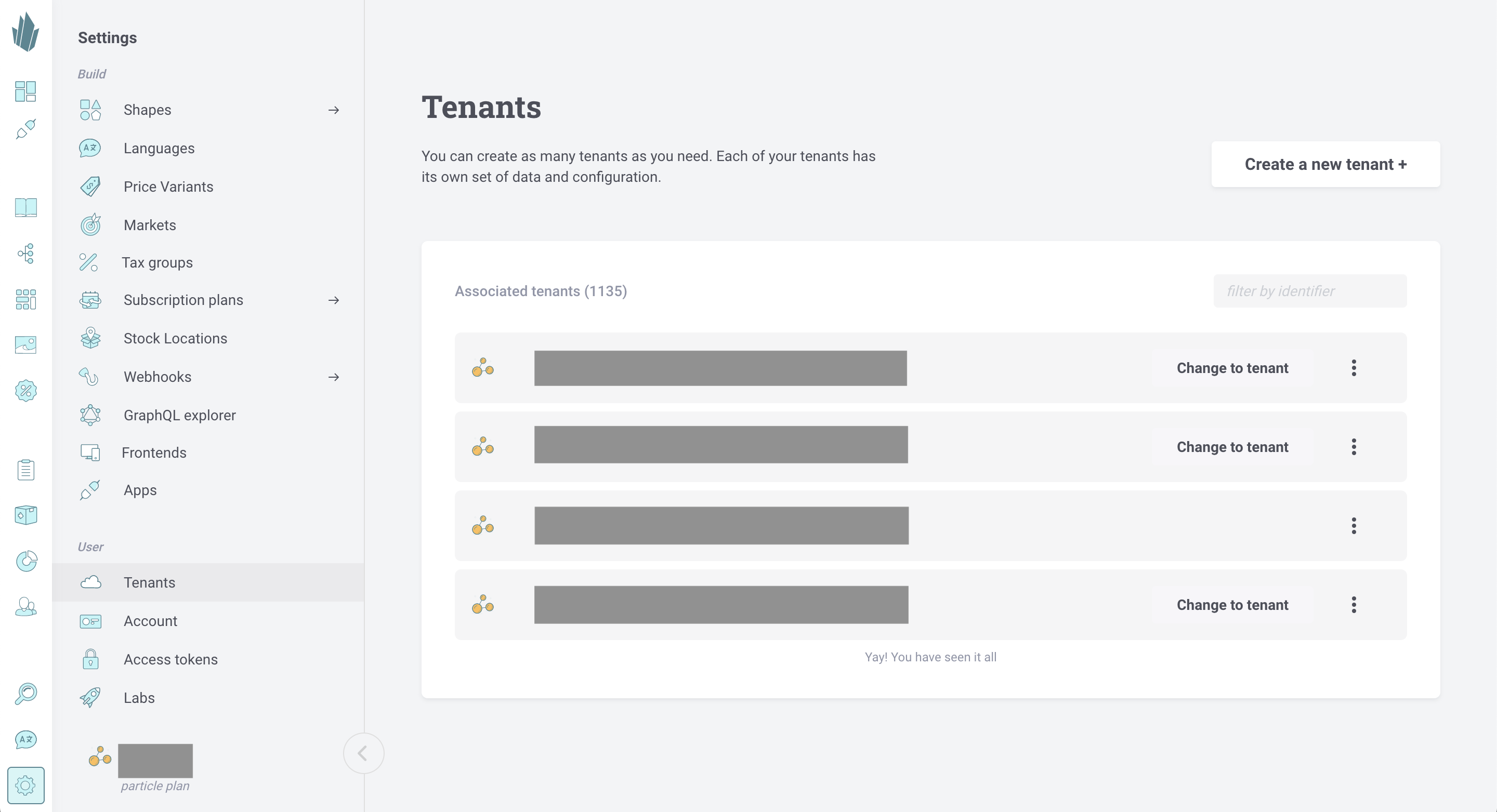 From here, you may want to:
We've got that and much more in our Getting Started section.