Switching Between Tenants
Switch tenant
To switch between different tenants, follow these steps:
Click on the Crystallize logo in the top-left corner. This expands the menu further.
Click your tenant name under the Tenant label, and you'll see a list of all the tenants associated with your account.
Click the specific tenant you want to use.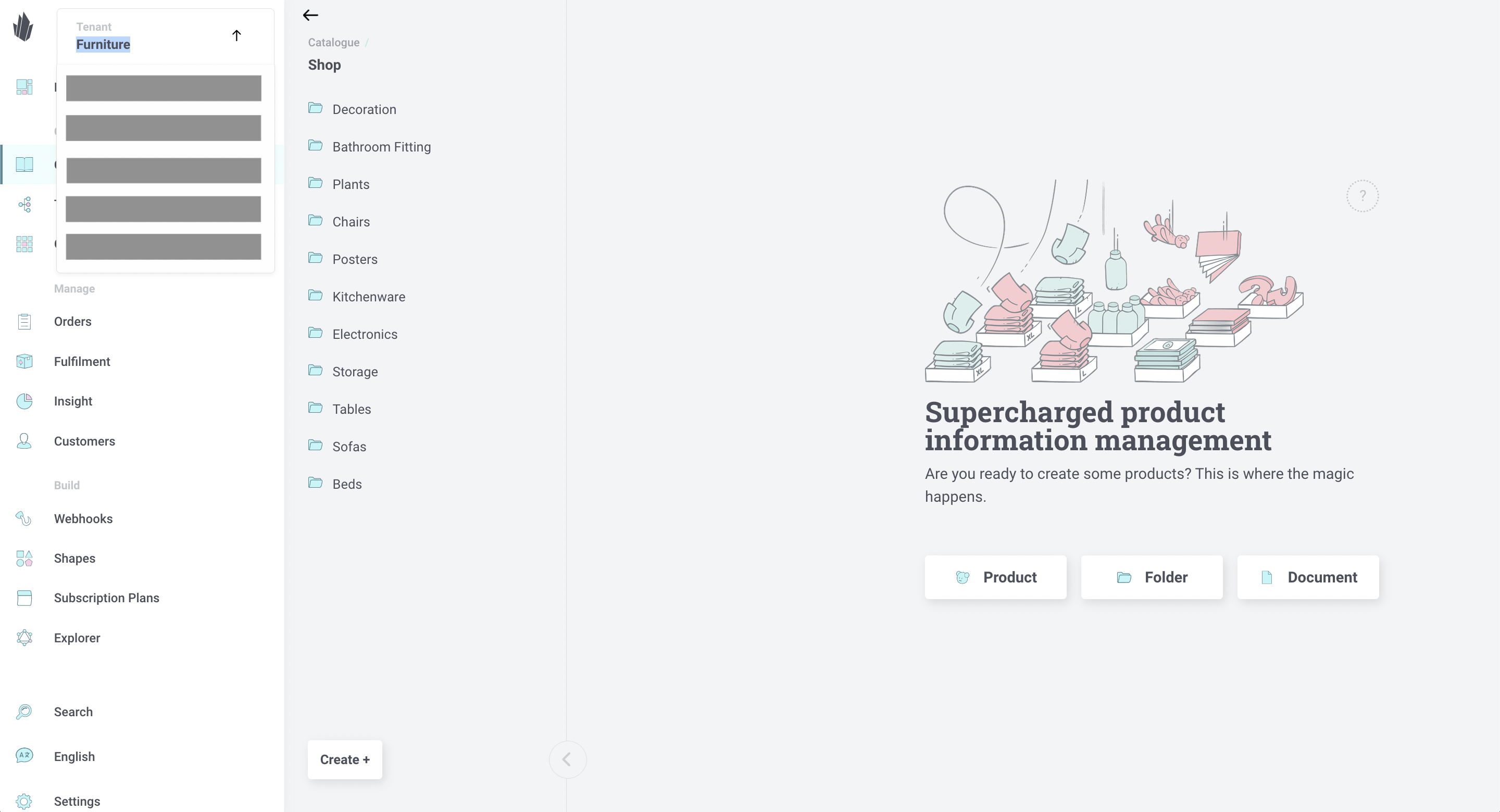 Switching tenants via settings
Alternatively, you can also switch tenants via Settings.
Head over to Settings and select Tenants.
Here, choose the tenant you would like to switch to and click on Select.