Click the Settings icon on the left-hand side of the screen, then select the Tax groups label. You can define new tax groups by clicking the Add tax group button. Once created, you can use the action buttons (…) on the right side of each tax group card to edit or delete the tax group.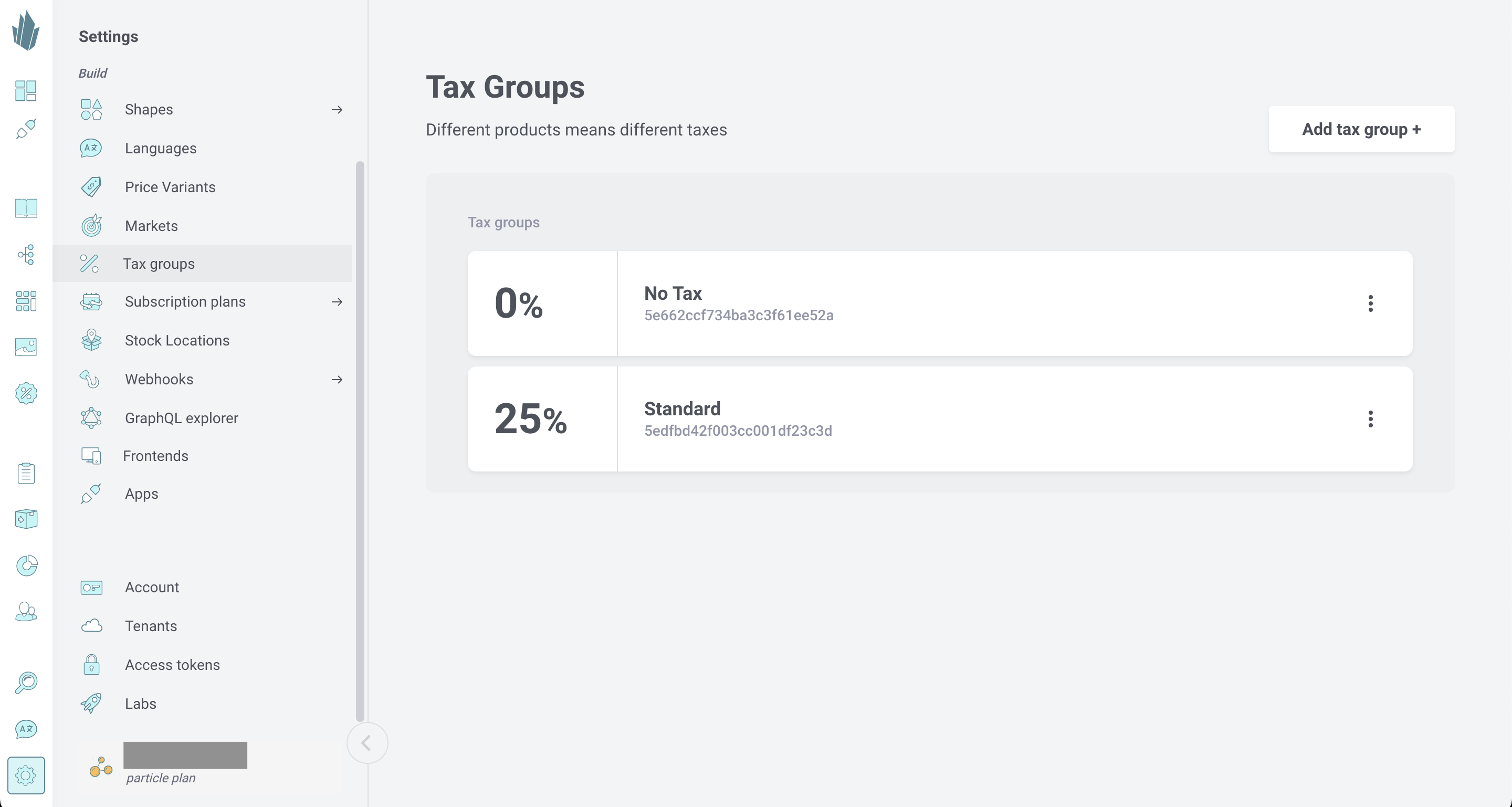 Crystallize tax groups are assigned on the product level (1 tax group per product), and do not account for the market(s) in which those products may be sold. If you're conducting all of your business within one state/market, this may be sufficient. But if you're selling to multiple countries and/or US states, it's recommended that you use a service dedicated to tax compliance within those regions. Examples of such services include:
You can also override and add custom tax logic within our Service API. As a developer using our APIs, you have full control and flexibility.