Metering tenants
By default, you get a free tier to test and to familiarize yourself with Crystallize but as your project starts to grow you will need to track the usage of your tenant.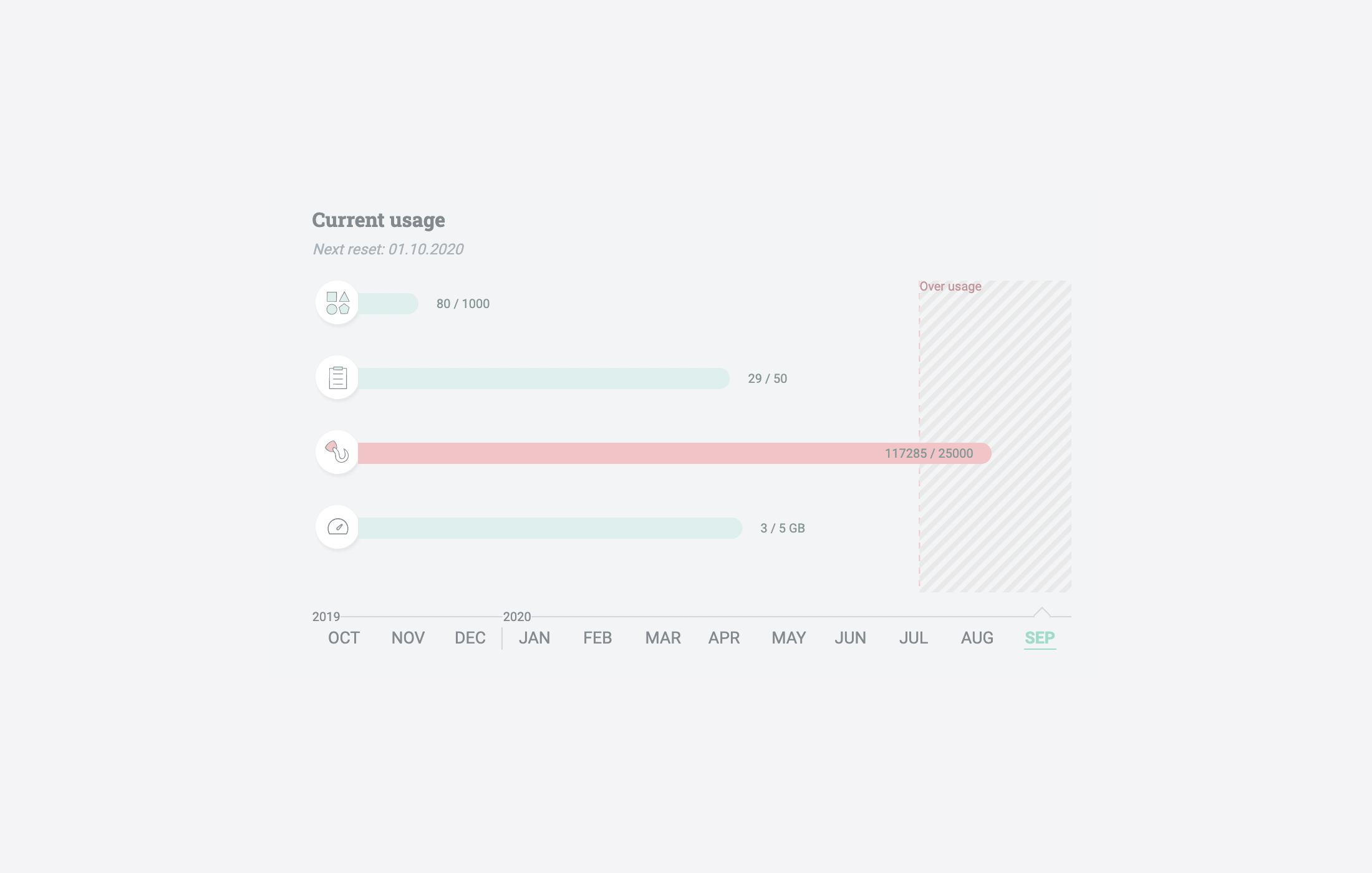 Tracking usage
Use the Crystallize usage metrics to follow your Crystallize plan. The view the usage of tenant:
Head to settings and click the Usage label
Here, you will see your ID and IDENTIFIER for the current tenant (you can switch to another tenant following the steps in switching between tenants).
The current usage chart track the next metrics for the billing:
Items
Orders
API Calls
Bandwidth
To upgrade your plan click the Upgrade button and contact our sales team.