To perform a global search within your tenant:
Click the magnifying glass icon on the left side of the screen to reveal the Global Search pop-up window.
Type any word related to your tenant, products, documents, folders, or other related items.
You'll see the results with their respective icons, names, and paths.
You can omit specific results when you click the icon of the result you want to omit.
Click the name of a result to go to the location of that result.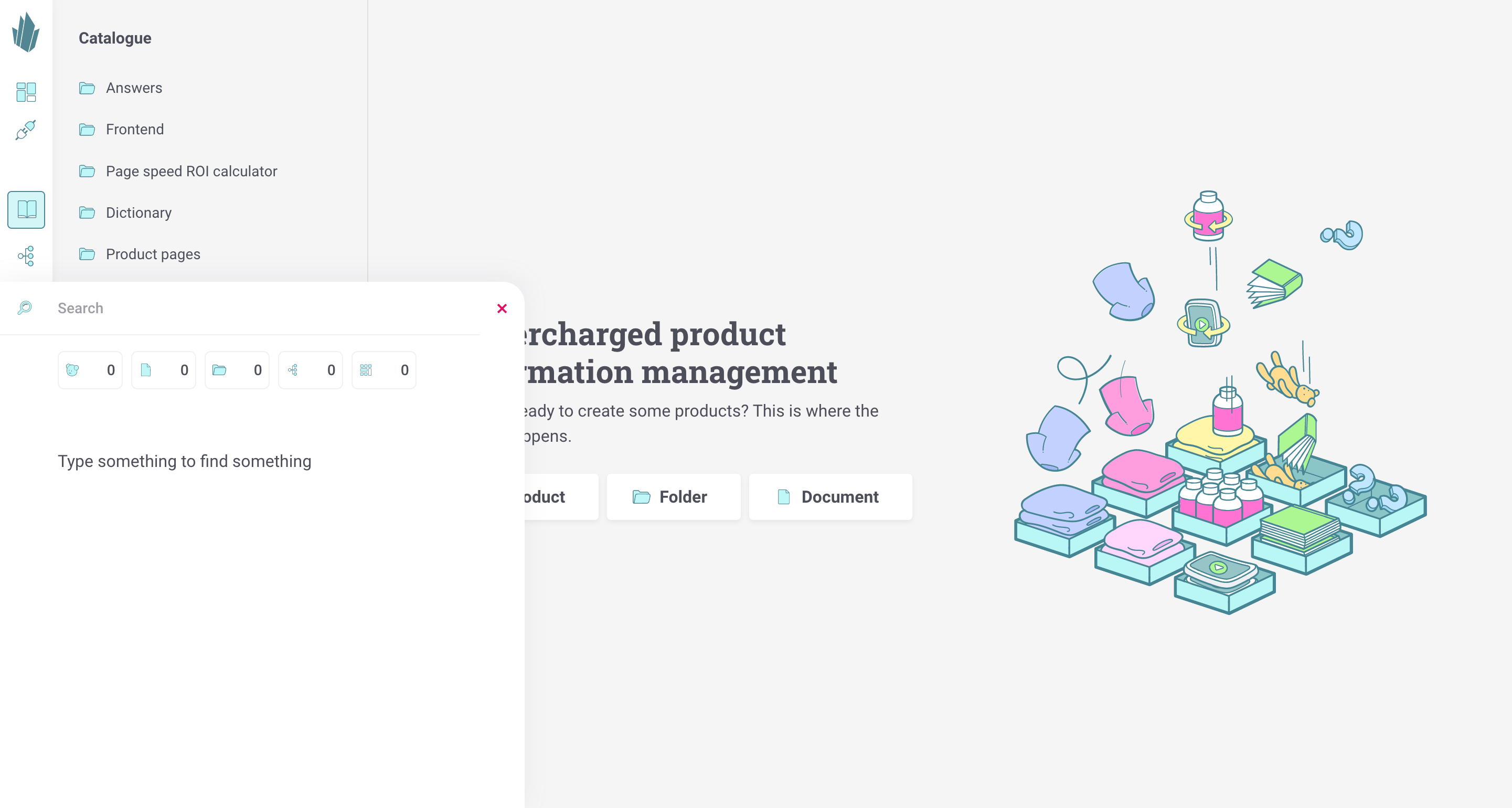 Within Global Search, you can search for the following: