Content Chunk Component
You can use content chunks to organize and group a set of related components to more easily repurpose content in multiple channels. Content chunks can be repeatable.
When adding this component to a shape, specify a name and use the toggle to set whether the chunk should be repeatable. Then click and drag components to add them to the chunk.
Below is an example of a repeatable content chunk for recipe ingredients. The chunk allows each ingredient to be defined with a quantity (numeric), a link to the ingredient product page, and a link to a substitute/alternate ingredient (item relations).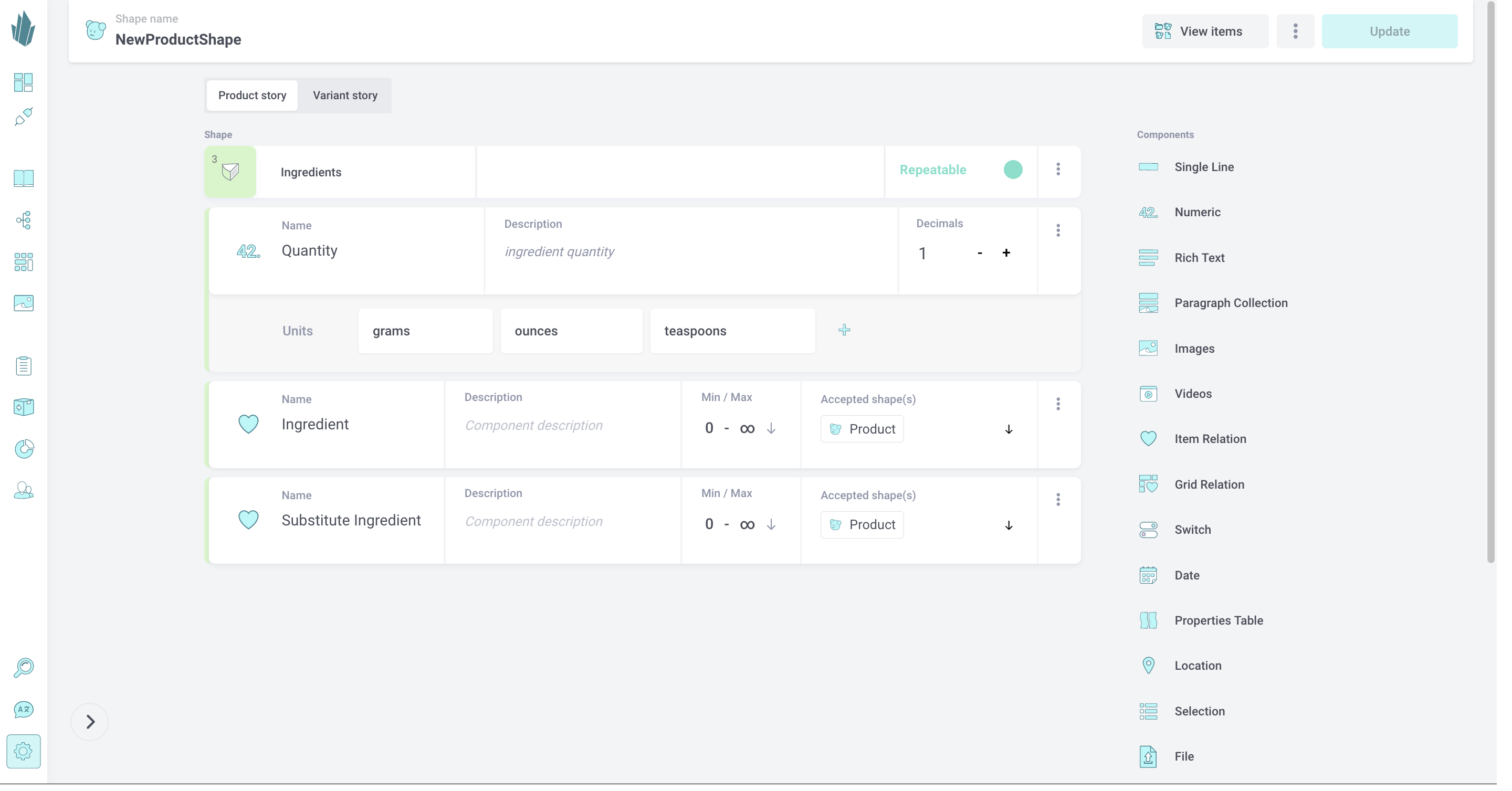 When editing content for an item, you can add, reorder, and remove chunks as needed. Use the action button (...) in the top-right corner of any chunk to access the following options:
Collapse all chunks
Add chunk above
Add chunk below
Reorder chunks
Remove chunk